Amanda Langowski, the new head of the Windows Insider program announced some pretty big news for Insiders today. This month, the existing Ring system will be replaced by new Windows Insider Channels, which reflect an increased focus on quality and consistency with other Microsoft products such as Office and Microsoft Edge.
"As we continue to evolve the way we release Windows 10 and the diversity of Insiders we serve is greater than ever, it is critical that Insiders have a flighting option that is tailored to their needs. We believe the best way to do this is to shift focus from frequency to quality. Insiders can pick a channel that represents the experience they want for their device based on the quality they are most comfortable with. Our intention is to ensure Insiders will continue to receive frequent updates no matter which channel they've chosen," explained Langowski.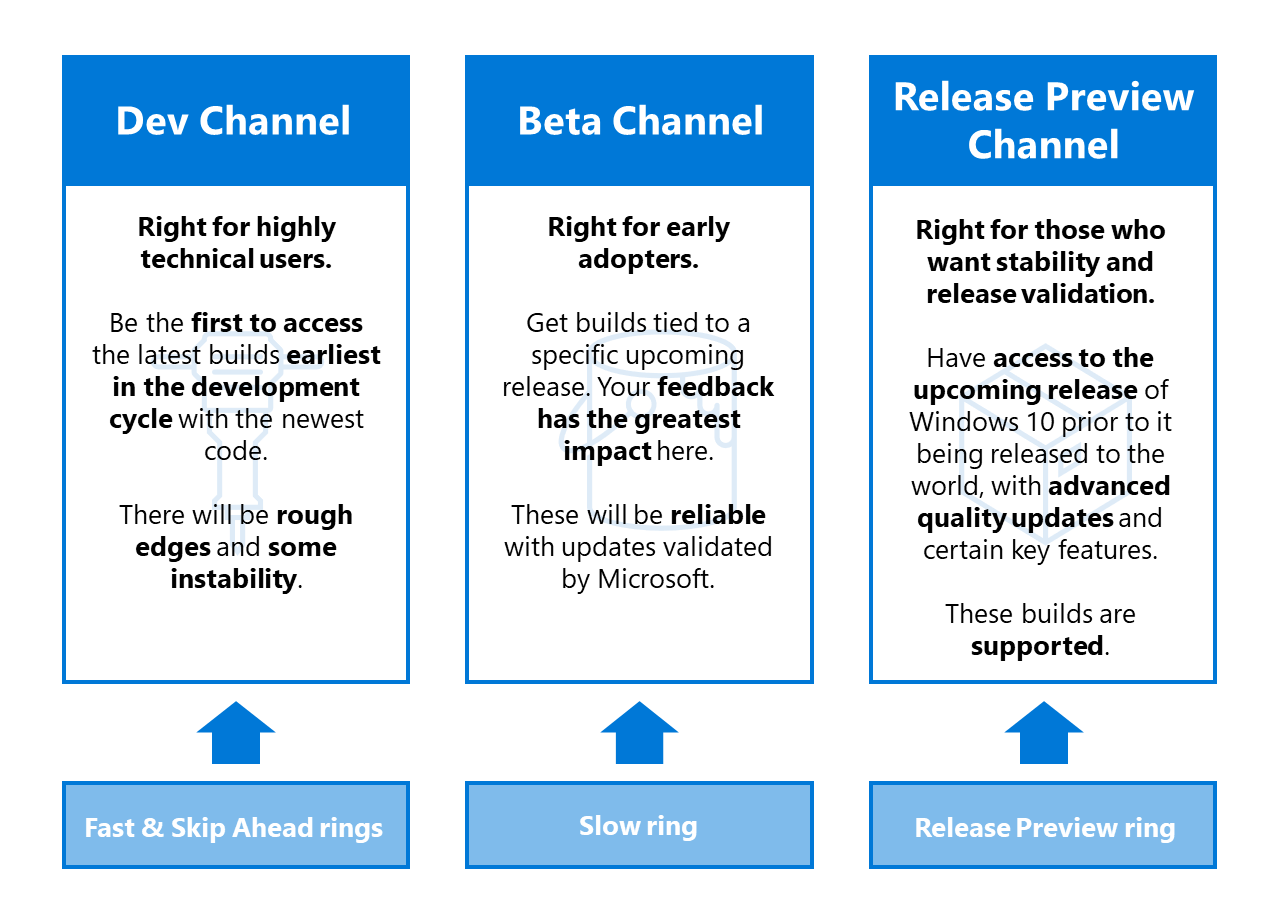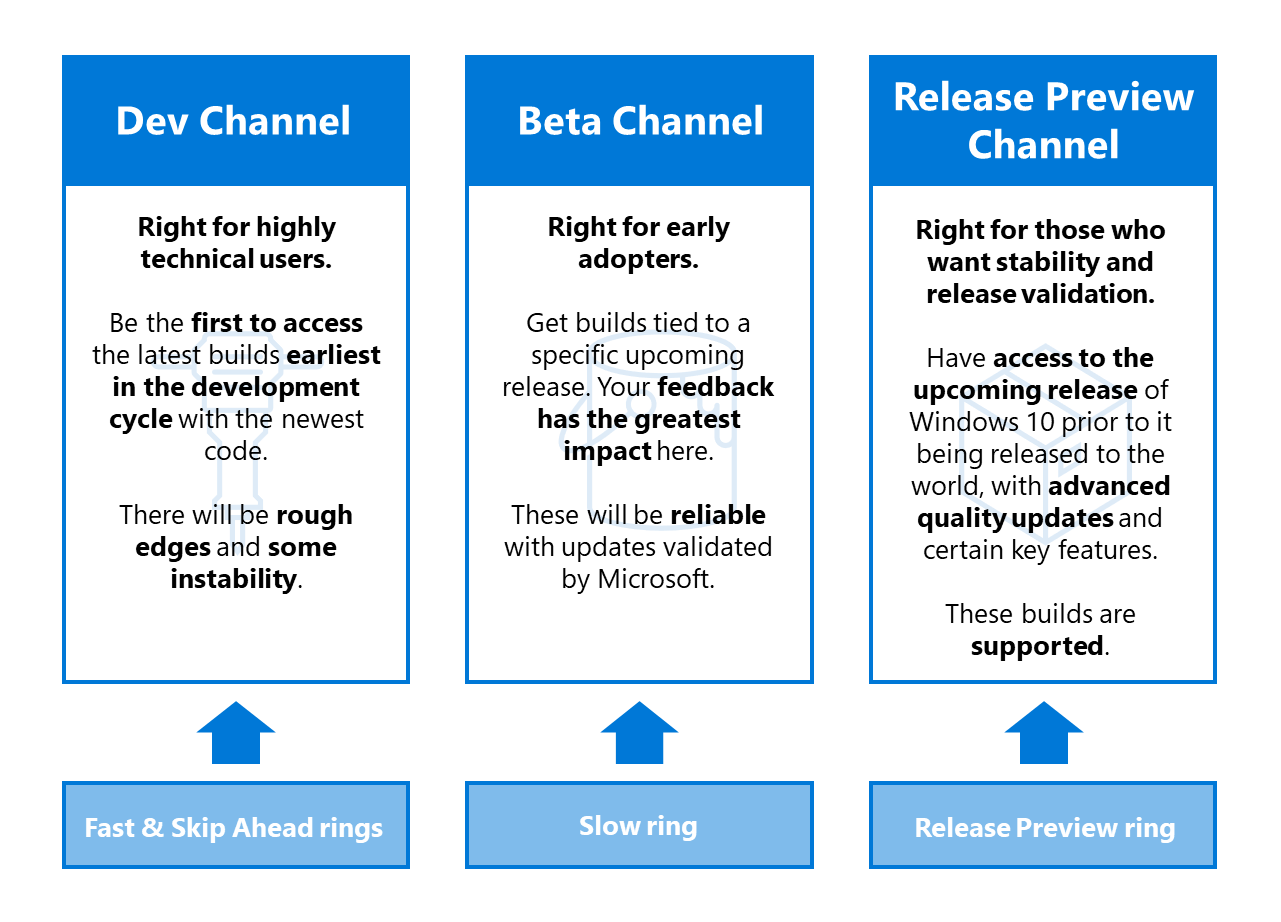 The Dev channel will replace the Fast Ring later this month, while the Beta channel and Release Preview channel will replace the Slow and Release Preview rings, respectively. The Dev channel will continue to receive more unstable builds that are not tied to a specific Windows release, and this channel will still be used for testing experimental features. On the other hand, the Beta channel (previously Slow Ring) will get builds tied to a specific release (that should soon be 20H2), and Microsoft recommends this channel for most early adopters and IT professionals looking for "relatively reliable updates that are validated by Microsoft."
The new Release Preview channel (previously Release Preview ring) will continue to get early access to upcoming Windows 10 releases, with "advanced quality updates and certain key features." Importantly, Langowski also said today that "As we continue to evolve the way we're building and releasing Windows 10 in the future, we may introduce new channels for new experiences for Insiders."
Microsoft's new Windows Insider channels system is now more aligned with how things work for the Office Insider program, though the two programs remain separate. However, it's worth noting that there's now Dev channel for the Office Insider program, while the equivalent of the Windows Insider Release Preview channel is the Current or Semi-Annual Preview channel.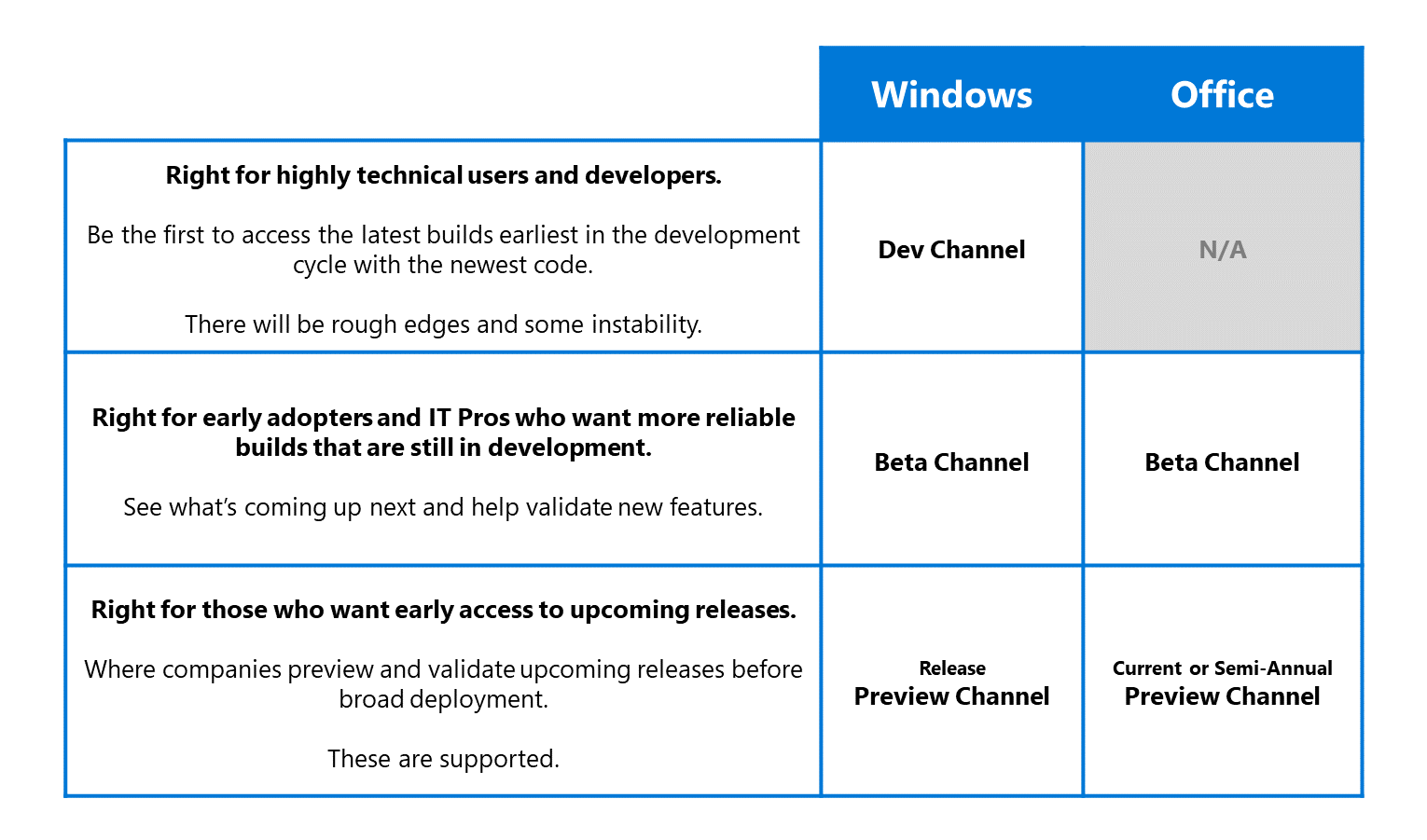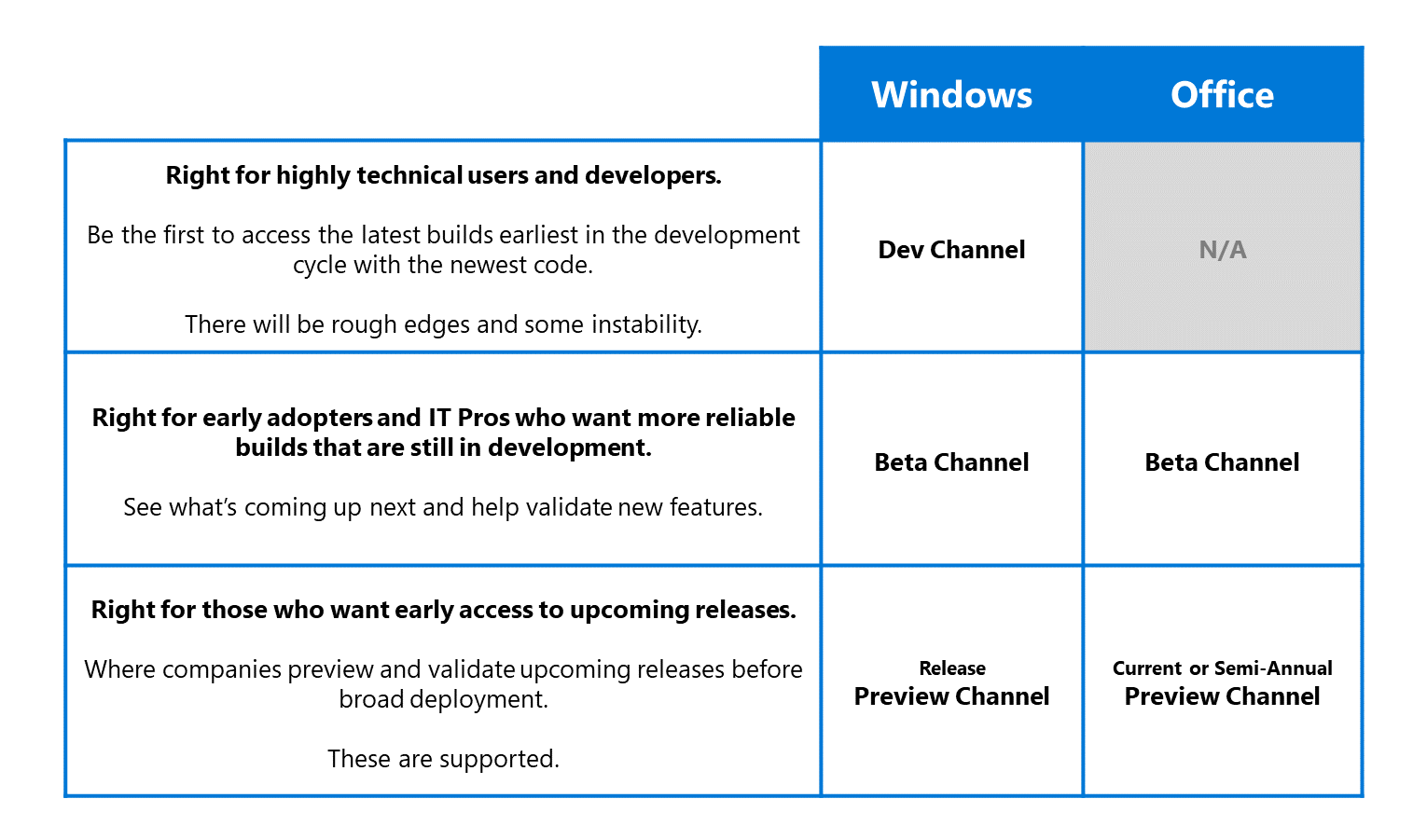 If you're already a Windows Insider, you'll soon be automatically moved to your new corresponding Insider channel. While the name change is one thing, what's important here is that Microsoft wants each of these new channels to get builds more frequently, while also focusing on code quality. The new system is also a bit easier to understand with one channel (Beta) dedicated to the next Windows release, and hopefully, the new Dev channel will soon receive the experimental features that Fast Ring insiders have been waiting to see for months now.  There's still the possibility of Microsoft adding more new channels, as Langowski mentioned today, though we hope this won't be necessary. Let us know what you think of these latest changes in the comments below.