We've heard about CShell before in the past, and some details even leaked out last week, offering up a closer look at Microsoft's new attempt at bringing a single platform consistent user experience across all devices. Today, however, Zac Bowden from Windows Central has taken things a bit further, and using an early pre-release version of CShell on an HP Elite x3, has managed to detail how Windows 10 Continuum will be enhanced by CShell.
Overall, the CShell enhanced version of Windows 10 Continuum brings a near identical Windows 10 desktop experience to your Windows Phone. Gone are the days when Continuum is limited to just one window, and gone is the phone status bar at the top of the screen.
On a device with CShell, the Continuum phone status bar now gets combined into the taskbar in a corner of the system tray, similar to on the desktop, showing icons for Action Center, battery, Wifi, Bluetooth status. And, there is also increased customization, including accent colors on the title bar, taskbar, and action center.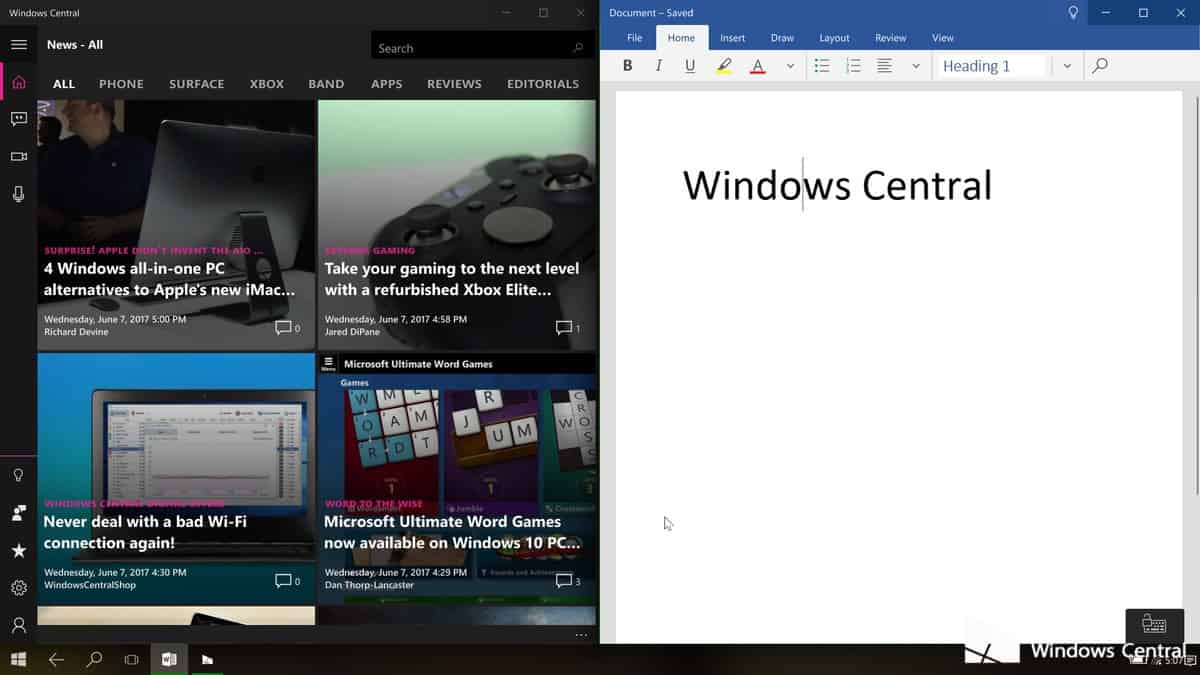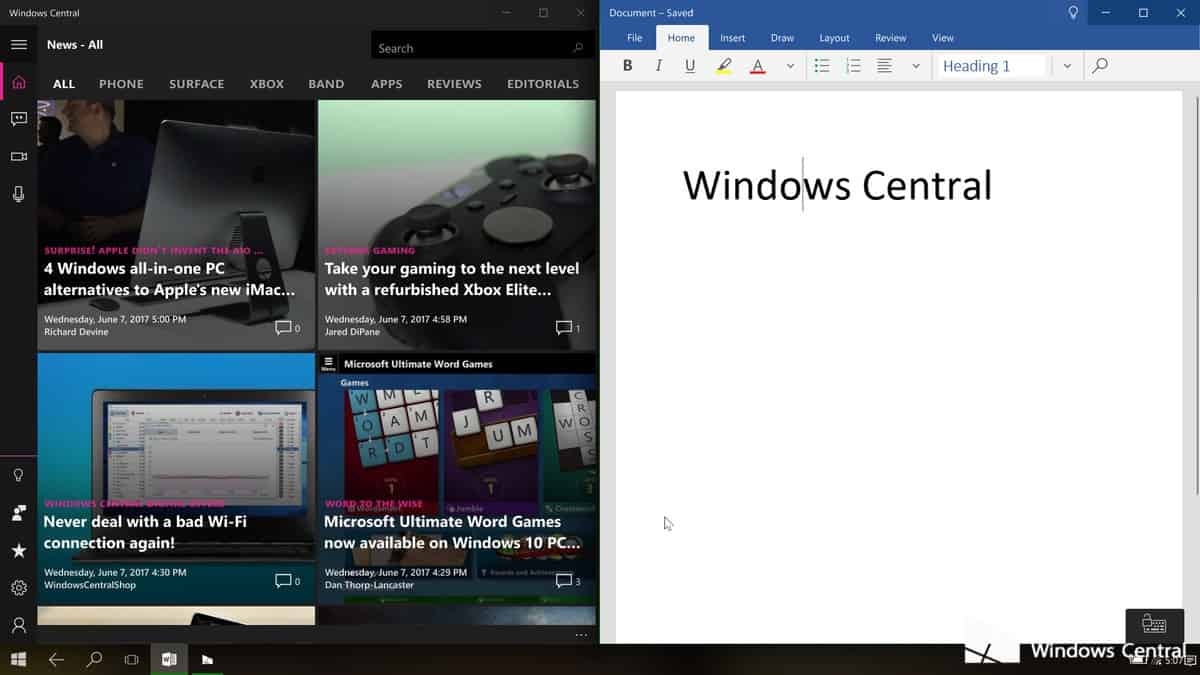 While the Cortana, Task View, and Start Buttons stay in the same location, new with the CShell enhanced version of Windows 10 Continuum is the ability to customize live tiles sizes and context menus, and the option to turn live tiles on and off for certain apps. According to Zac, you are also able to drag the taskbar to the edge of the display, either on the top, left, or right sides.
Also new is the fact that apps will now open in a window (yes, this means there is multi-window support!,) that can be sized up or down, or snapped side by side, just like on Windows 10 Desktop. Keyboard shortcuts for these common window movements will work too, as does double-clicking on the title bar to maximize and minimize.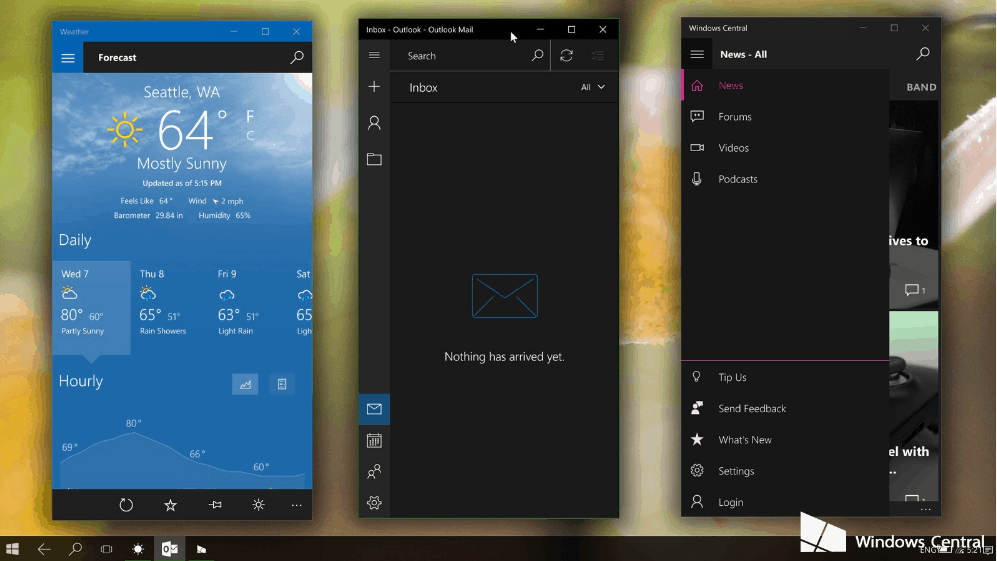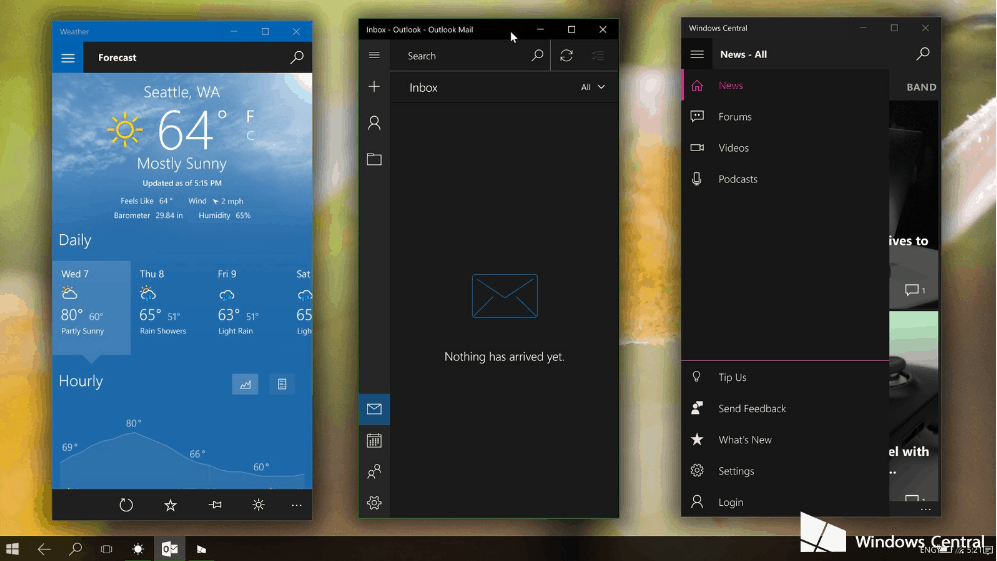 Again, Zac Bowden is using an early pre-release version of CShell on an HP Elite x3, so things are not exactly perfect. He points out that Fluent Design apps "work like you'd expect," but also mentions that a lot of work for Fluent Design features for CShell "is not ready at this time." And, while you can copy and paste between apps, but you still can't drag and drop between apps.
Since this still appears to be in development internally at Microsoft, It's not exactly clear if or when Microsoft plans to push out this to the public, to what Windows Phone devices, or which of these features will make it to final builds.
Nonetheless, these enhancements are all very exciting. Do you like the looks of this enhanced version of Continuum? Let us know your thoughts below.