If you ever tried to type text using the on-screen keyboard on the Xbox One or in the Windows Mixed Reality environment, you're probably aware that the process can be really tedious. Microsoft and third-party manufacturers currently sell chatpads for the Xbox One controller, which make it easier to write text on Windows 10, the Xbox One or Windows Mixed Reality using a tiny keyboard, but it looks like Redmond could be developing a better solution based on a new radial interface (via Windows Central).
In a new patent titled "Text Entry Interface" and published last week, Microsoft explains why on-screen QWERTY keyboards offer a sub-optimal typing experience on gaming consoles and virtual reality headsets:
The QWERTY layout was designed and optimized for a two-handed, 10 finger input. However, it is inefficient and unnatural for the gaming, VR, AR, MR, and other input modalities (e.g., gamepad interaction, gaze, hand gestures, etc.). These modalities, by nature, are less efficient compared with simultaneous ten-fingers input. They are used to sequentially navigate a cursor or other indicator to desired characters on the QWERTY layout from character to character.
Microsoft's alternative input solution for these devices would be a radial interface that would let consumers easily select letters using gamepad thumbsticks, which can be rotated to move the cursor and select different characters. You can see how it would work in the drawing below: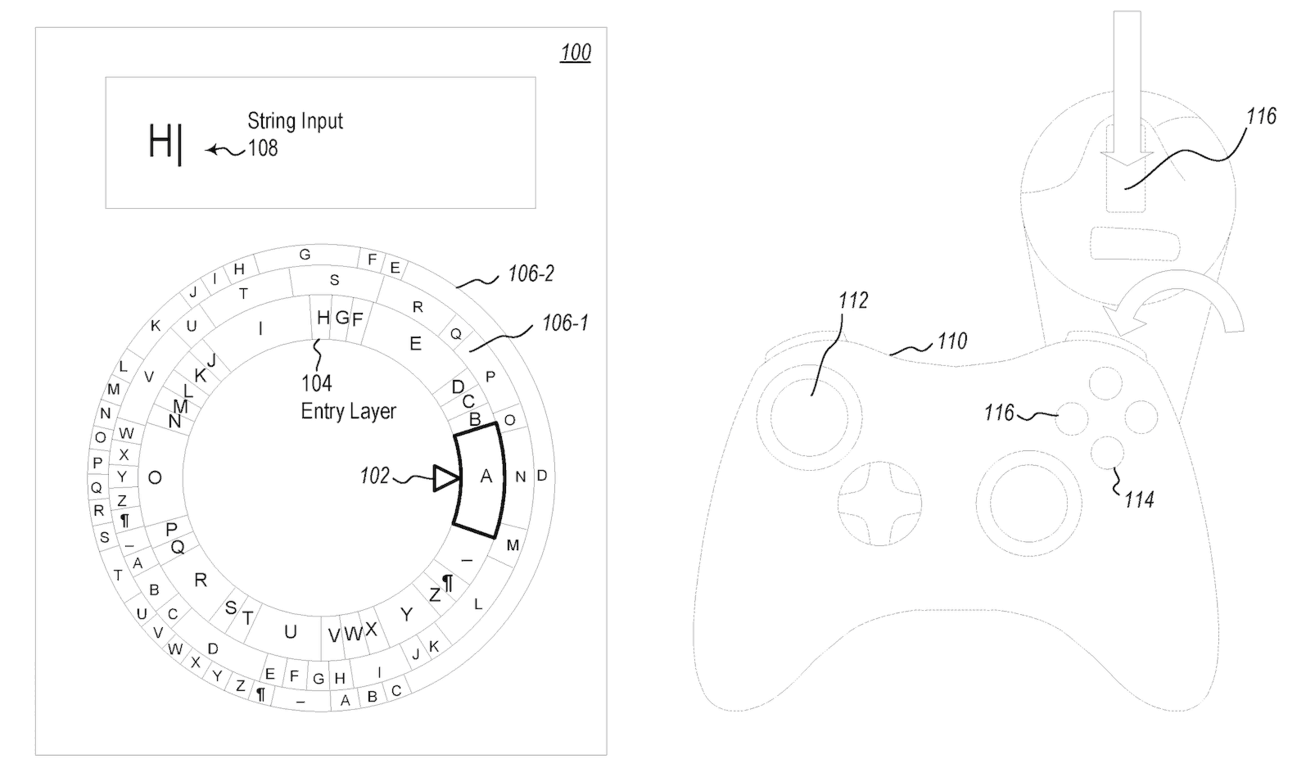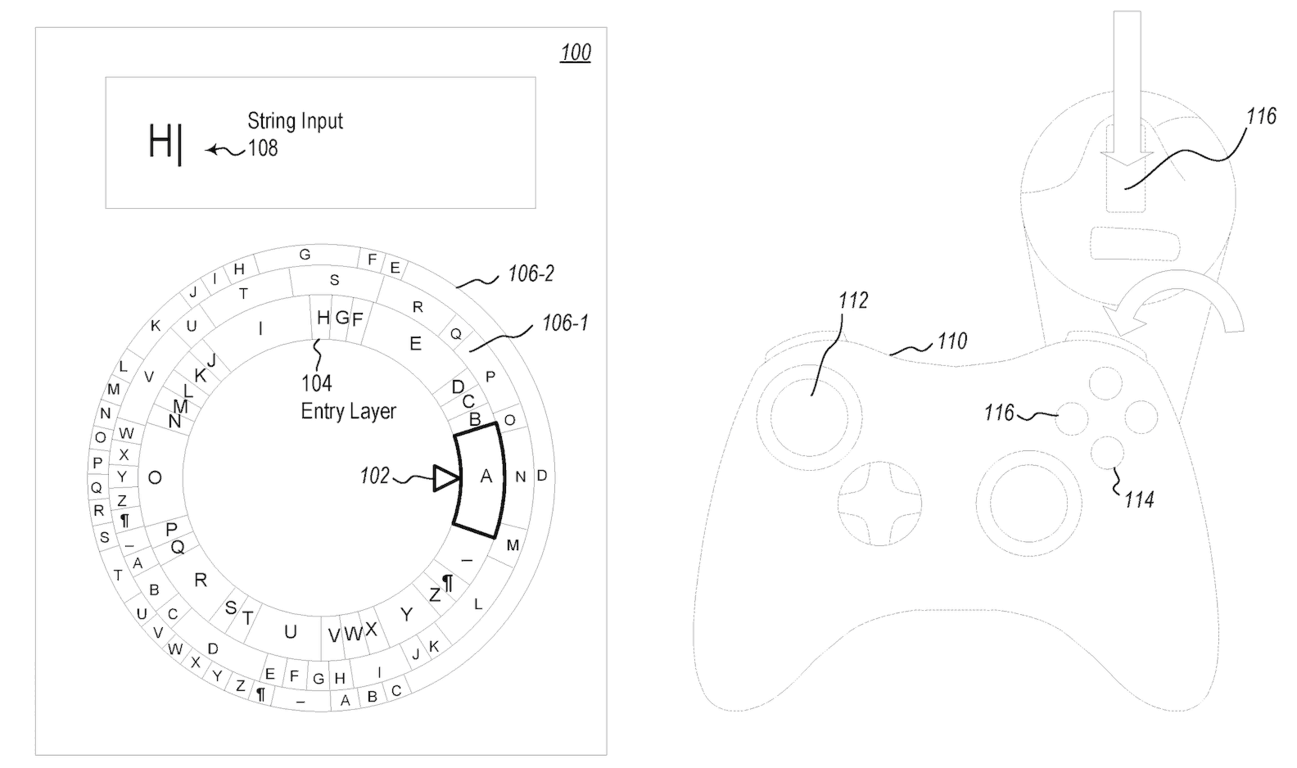 Moreover, the patent also mentions other types of inputs including voice, hand gestures, thumb gestures, as well as a "gaze" that would be performed through rotating eye movement. "Additionally or alternatively, identification of a character may be based on screen position, layer position, layer and/or character orientation, or other factors," the patent description reads.
This all sounds pretty futuristic, but as with all patents this technology may never see the light of day. In the meantime, the good ol' Xbox One chatpad with backlit keys is a pretty safe bet, even when using Windows Mixed Reality headsets: Starting with the October 2018 update, Microsoft added a new "Flashlight" feature to Windows 10 that lets you see your physical environment (in our case, the Xbox One chatpad or a PC keyboard) without removing your VR headset.