Beyond, the headache of broken or incompatible software and a looming frustration over security support, many admins are afraid of change or updates due to how users adopt new features.
After jumping through hoops to champion an update and also navigating the minefield of potential complications may come a disheartening reality that the average employee either finds the benefits of the upgrade confusing or worse yet, insignificant to their workflow.
Fortunately, the Office team is rolling out a new feature to help mitigate some of those admin woes.
"Today, we're pleased to announce the public preview of the Office 365 adoption content pack in Power BI, which enables customers to get more out of Office 365.
The content pack combines the intelligence of the usage reports with the interactive analysis capabilities of Power BI, providing rich usage and adoption insights. With these insights, admins can drive more targeted user training and communication that helps them transform how their organizations communicate and collaborate, enabling a truly modern workplace."
The new Adoption Pack update brings admins insights they can act on such as cross-product views of how users communicate as well as navigate certain software. On the coattails of insights, admins will also be able to view trends with a an easy to set up dashboard equipped with Understanding adoption, Communication, Collaboration and Activation areas.
Admins can also leverage pre-organized filters to grab insights quicker as well as identify who the power users are to drop into more accurate usage buckets.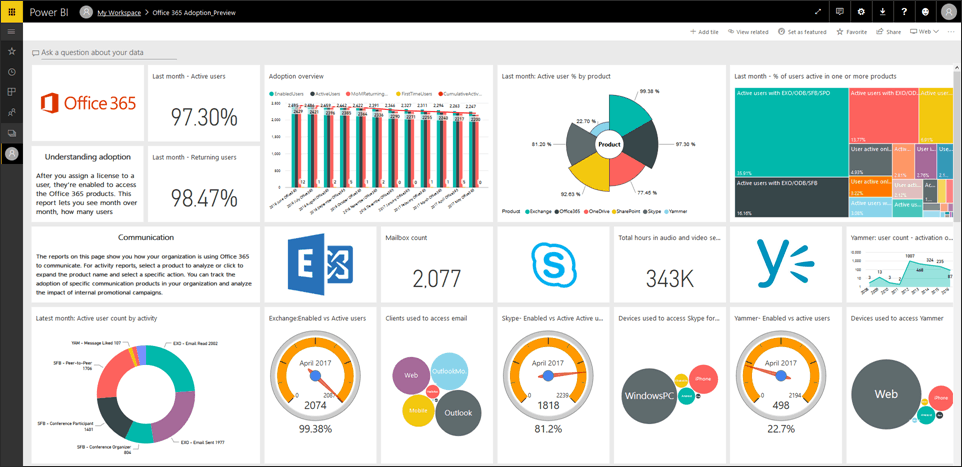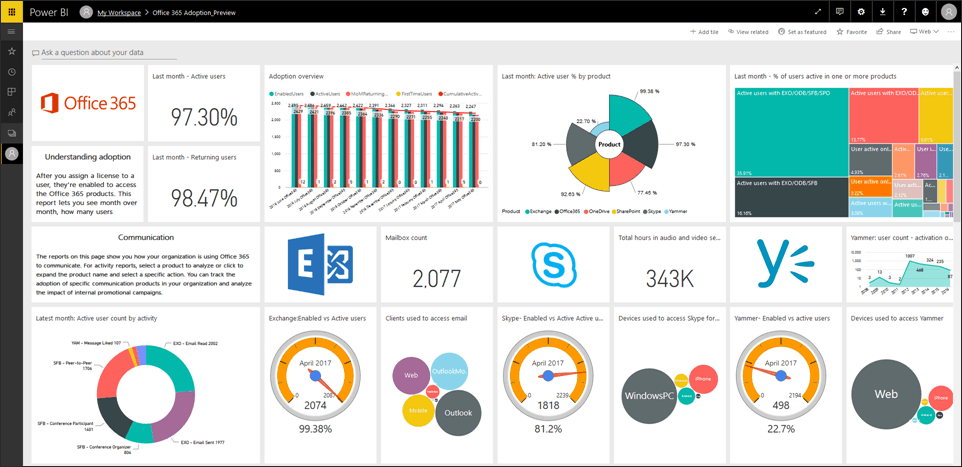 As with most Microsoft software these days, the Office team is looking for as much feedback as possible to make the new update even better down the road. Beyond visiting the Office blog for more information, interested parties (global admins or product admins for Exchange, Skype for Business, or Sharepoint) are encouraged to explore the Adoption Pack in Power BI and leave feedback.