Microsoft announced this week that the new Outlook on the web is now ready to roll out to all Office 365 customers. The new web app has been available as an opt-in experience since last year, but Microsoft says that it used this testing experience to make "many improvements throughout the product."
Outlook on the web looks a lot like the new Outlook.com, as it shares the same UI including the new dark mode. However, there are some specific features for Office 365 customers, especially in the calendar section. IT's now easier to create meetings with your coworkers, and a new drop down menu has been added to create online meetings with Skype or Teams. from the event peek, it's also possible to join an online meeting in just one click.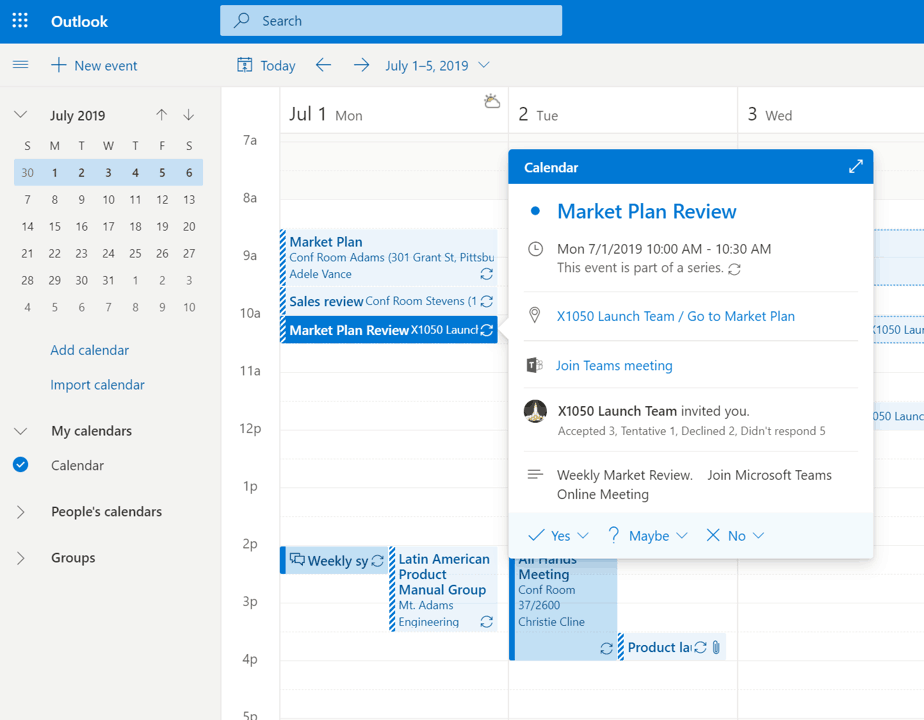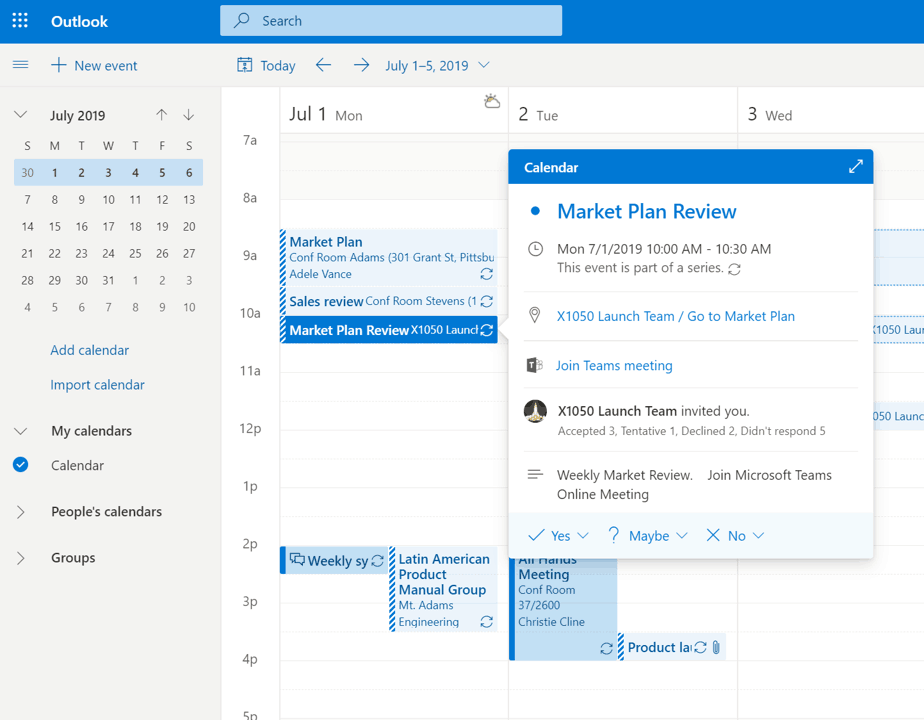 The tasks section has also been replaced with the Microsoft To-Do web app, which can shows flagged emails as well as Planner tasks that have been assigned to you. To-Do is also available right from the Mail and Calendar sections of Outlook on the web, allowing users to drag and drop items and transform mail and calendar items into tasks.
If your organization has blocked the opt-in toggle for the new Outlook on the web organization, you'll have to wait a bit to get the new experience. For Targeted Release customers, the opt-in toggle will be removed in late July and the new experience will be on by default. Other Office 365 customers will have to wait until their organization has been upgraded to the new Outlook on the web.