Microsoft announced today new user experience updates for Outlook on the web and Outlook for Windows that are now rolling out to select users. First of all, Outlook on the web is getting the same facelift that Outlook.com received earlier this year, with some tweaks for Office 365 users.
In addition to intelligent search, suggested replies and simplified event creation, the new web app also makes it easier to use Office 365 Group right in your inbox. "We received a lot of valuable feedback on groups in the past and based on that we are excited to announce we have improved existing features such as faster and simpler group creation, richer group card, more efficient group email triage, and we are also introducing new features such as group Files view that focuses on the latest file activity and group management in the People module," the company explained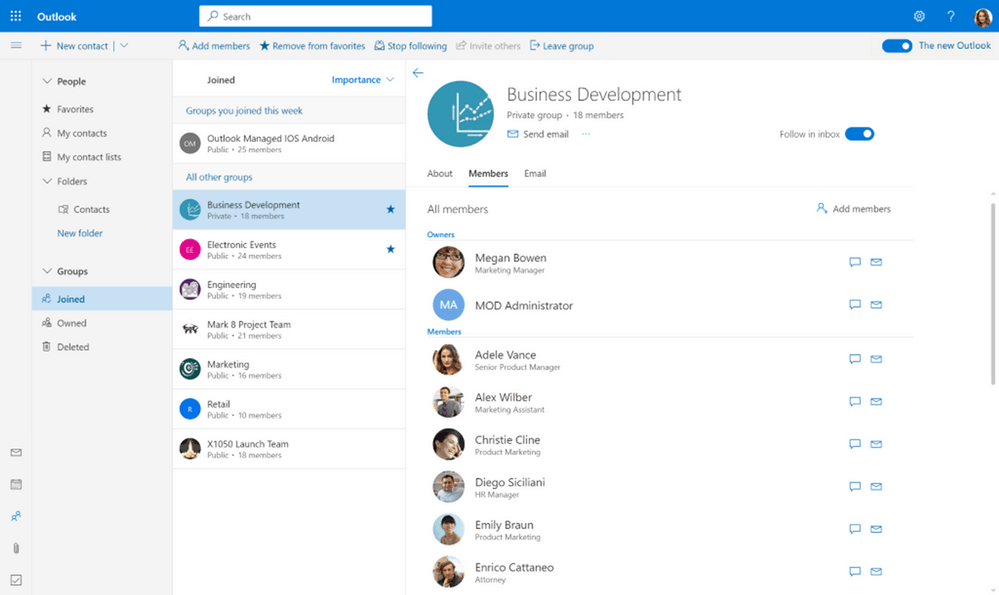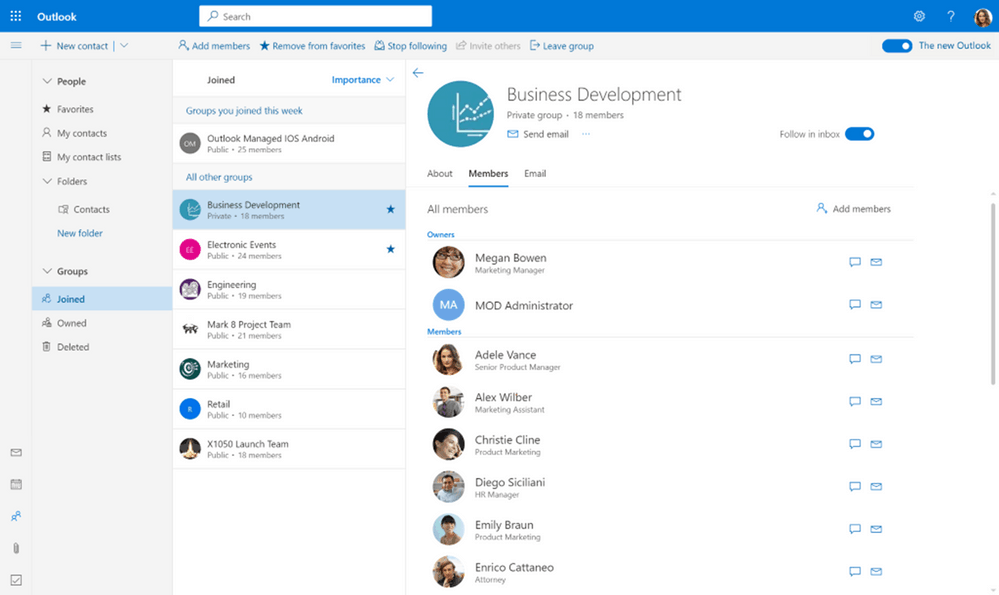 Just like Microsoft did in Outlook.com, select Office 365 users will see a new "Try the new Outlook" toggle on the top right corner of Outlook on the web, making it easy to turn the new experience on and off. For now, though, only organizations in Targeted Release will be able to enable the opt-in toggle for their users.
As for Outlook for Windows, the desktop app is getting a similar "Coming Soon" toggle that will allow users to try new features and provide feedback. Microsoft is currently testing a simplified ribbon, a modern calendar view and other improvements to get things done faster.
These improvements for Outlook on Windows will be coming coming first to customers in the Monthly Channel (Targeted) and Targeted Release program in the next few weeks. You can learn more about to join the latter on this page.