A couple of weeks ago, a hidden Cortana beta app was discovered in the Windows 10 20H1 build 18922, and Microsoft still hasn't acknowledged its existence. This new UWP app could soon replace the built-on Cortana app on Windows 10, and work like a regular Windows app that will be updated through the Microsoft Store. 
Aggiornamenti Lumia noticed today that Cortana Beta, now available on the Microsoft Store, can be downloaded on Fast Ring PC. The Store listing indicates that the app requires the May 2019 Update or later, but we haven't been able to install it on a Fast Ring PC or another one still on the production ring.
Cortana (Beta) now works for Insiders (fast ring). New working version: v1.1907.5724.0 https://t.co/5wobc7sKlA

— Aggiornamenti Lumia (@ALumia_Italia) July 16, 2019
After trying to install it several times, we've also noticed that Cortana Beta now appears in Settings > Apps. The app doesn't show up in the Settings app on PCs running the May 2019 Update, so it looks like Cortana Beta could be preinstalled but somewhat hidden on PCs running the latest 20H1 builds. Hopefully, it will go live for all Fast Ring Insiders in very soon.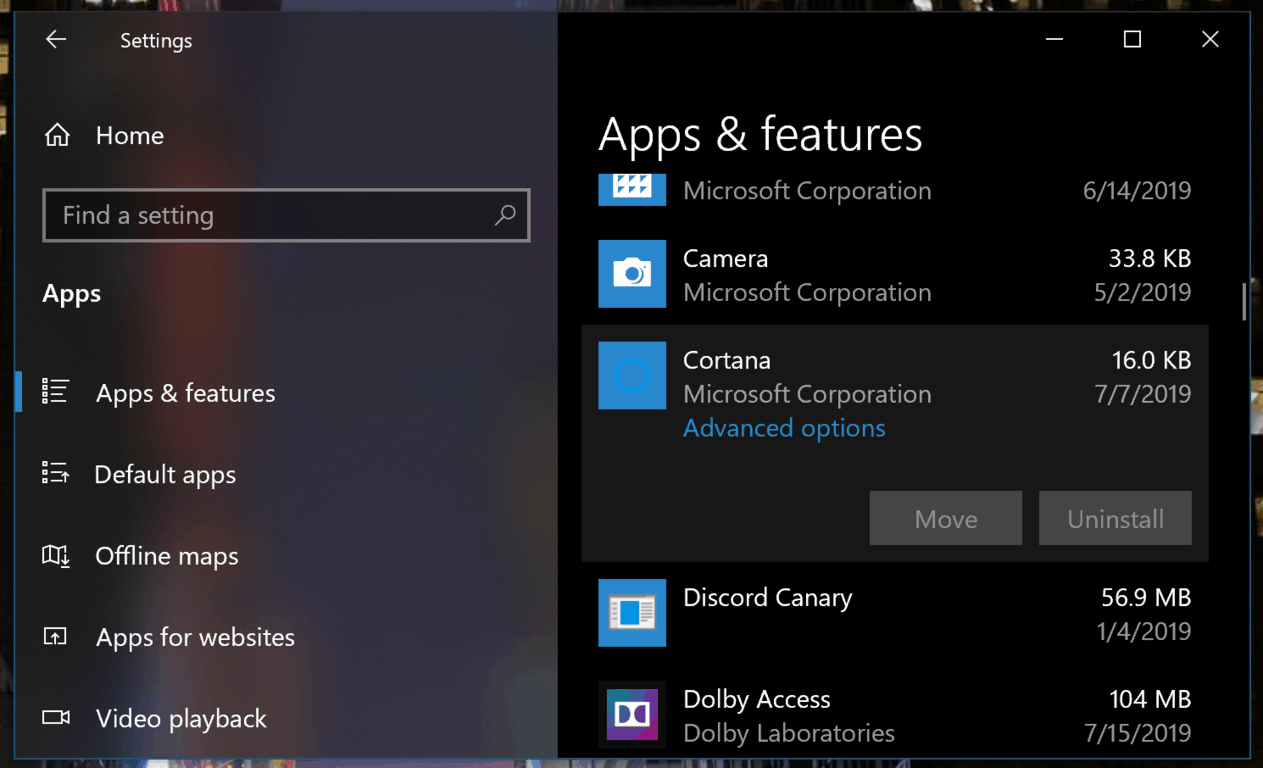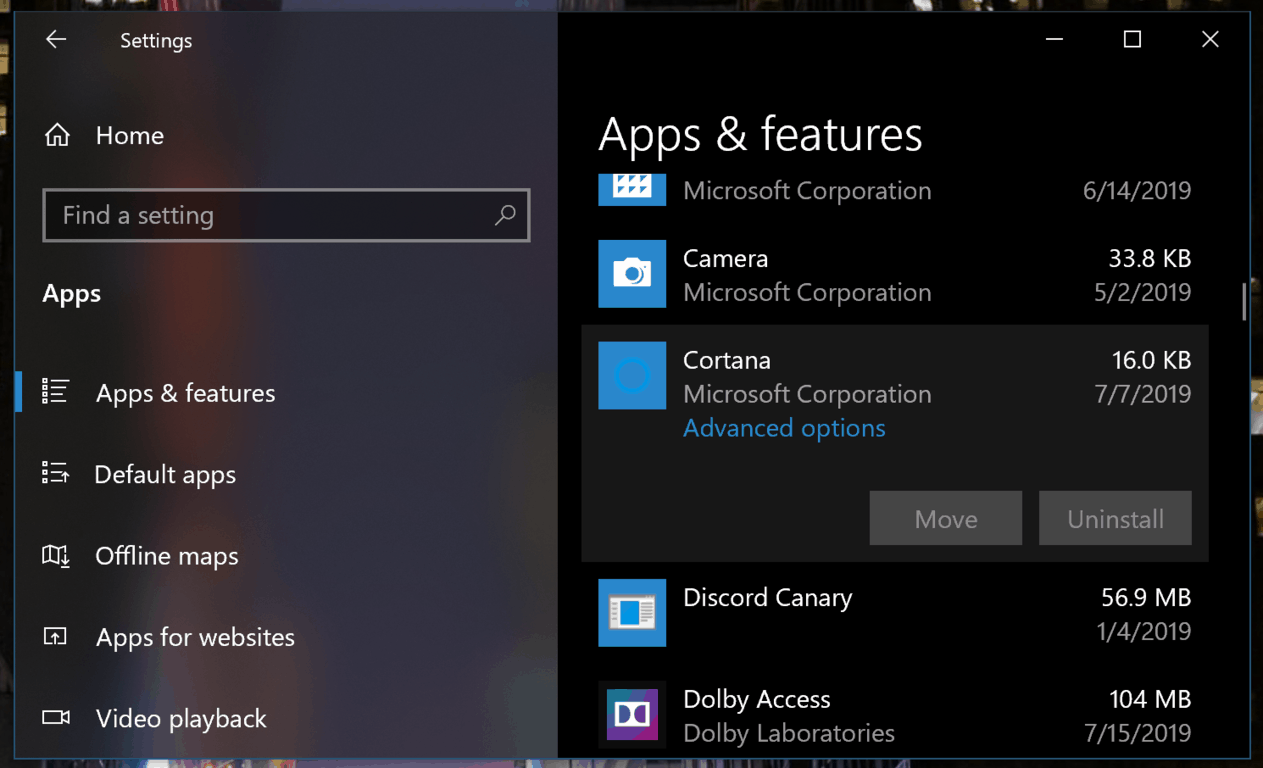 The store listing for this Cortana Beta app shows that it's compatible with Surface Hub devices, and it also includes some screenshots showing the new conversational UI that's already available on Cortana for iOS and Android. Instead of interacting with it your voice, as you can do today with the Windows 10 version of Cortana, this new beta app will let you type your questions to the digital assistant.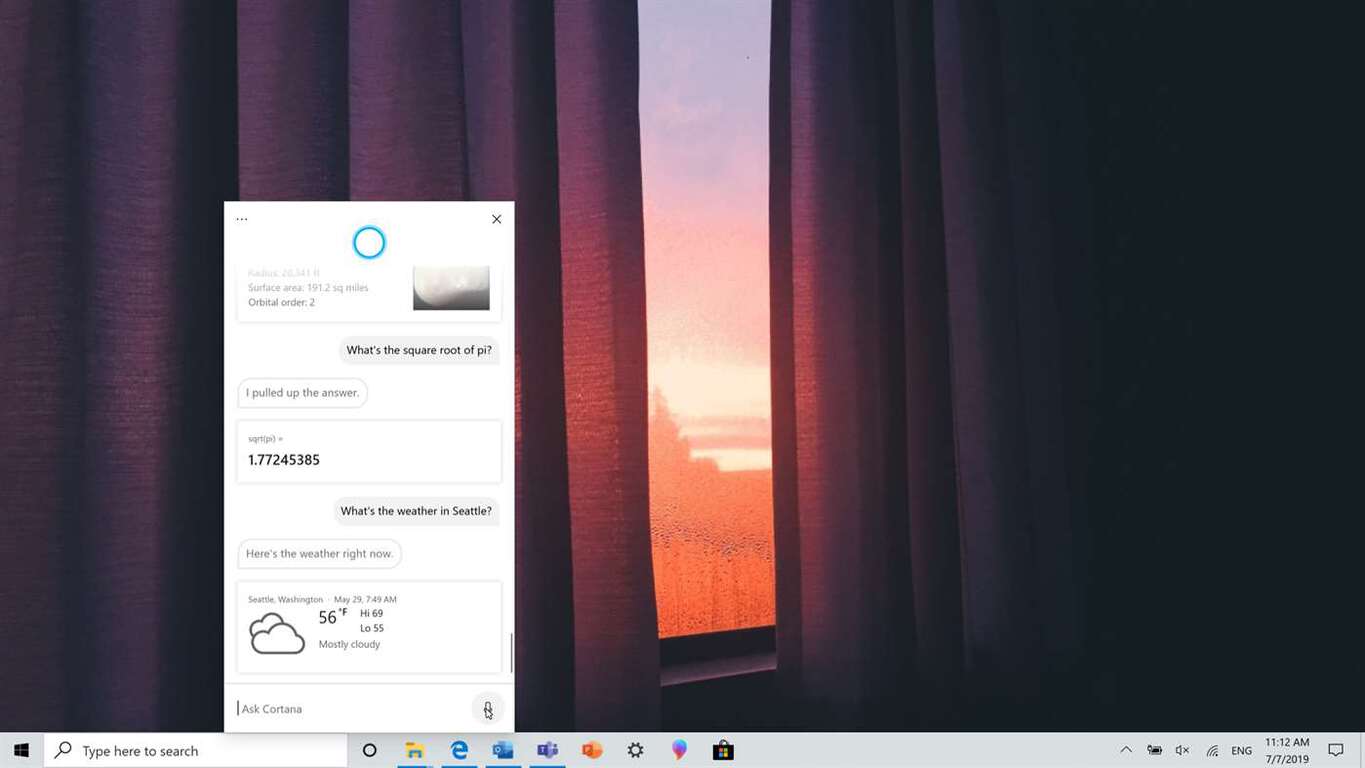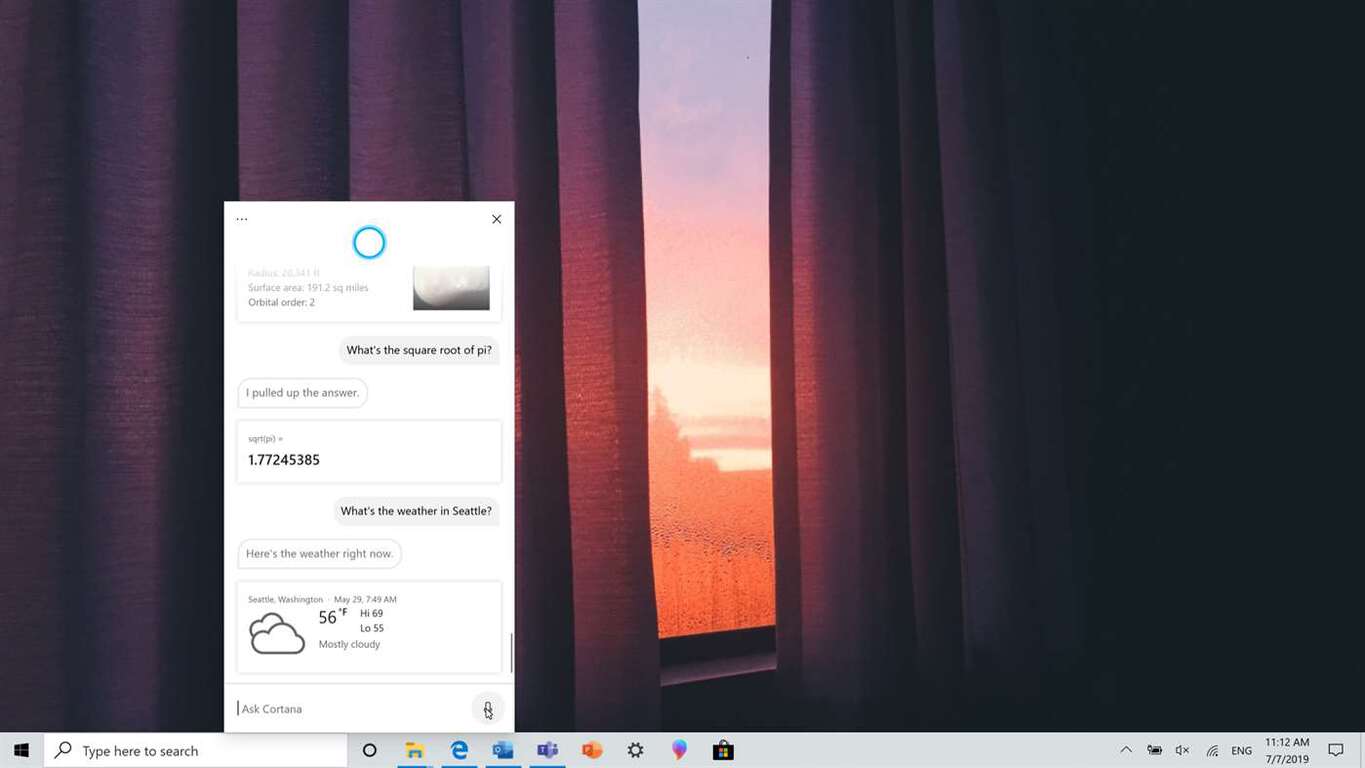 Again, the Windows Insider team has yet to discuss the presence of this new Cortana Beta app in preview 20H1 builds, but it really make sense to transform Cortana into a full-fledged UWP app that can be updated more frequently. This way, Cortana will be able to better compete with Alexa on Windows 10, especially since the 19H2 update coming later this year will allow Alexa and other digital assistants to be voice-activated right from the Windows 10 lock screen.