Hot on the tails of all of the Age of Empires news that was announced this morning, a plethora of official merchandise based on the popular video game franchise was added to Microsoft's Xbox Gear Shop online storefront.
Among the new items added to the Xbox Gear Shop were an official Age of Empires IV T-Shirt and jumper (see top image), a canvas, a pint glass, a mouse pad, and a premium print.
The Age of Empires IV canvas and print are interesting additions as they're both the first kind of wall art added to the online store. This could mean that more high quality artwork based on Xbox video games is on the way which would definitely be interesting. Here's hoping that whatever future artwork is added excludes the promo text from the images though.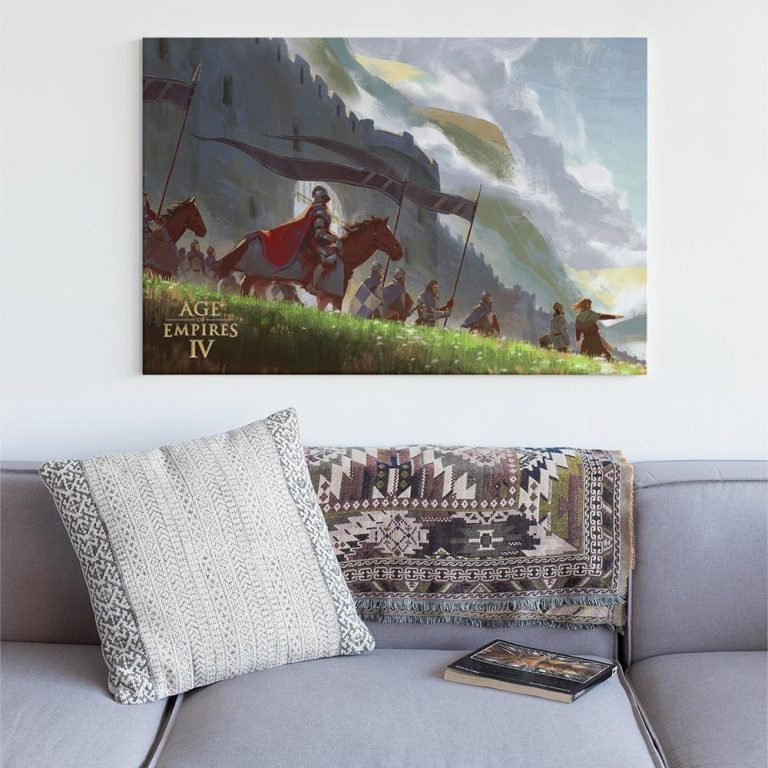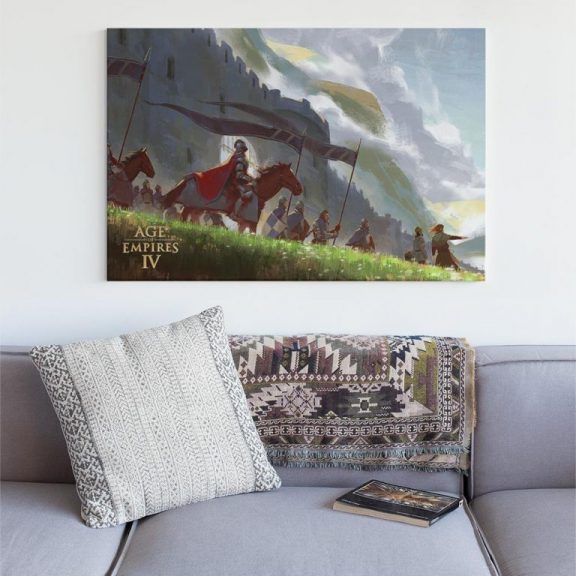 Microsoft seems to really be ramping up its Xbox Gear Shop lately. In addition to expanding globally, the online store recently added new Halo merch and a number of Xbox Series X-related products.
Have you ever bought anything from the Xbox Gear Shop? Let us know in the comments below and then follow us on Pinterest and Twitter for more Xbox gaming content.