The propagation of the latest Windows 10 update is still quite slow according to AdDuplex's latest data. The ad network once again surveyed more than 100,000 Windows 10 PCs running AdDuplex ads, and found out that only 26.4% of them were running Windows 10 version 1809 in March.
"Windows 10 October 2018 Update has added just a little over 5% to its market share this month, and it looks more and more likely that Microsoft seems to be giving up on it in favor of upgrading users straight to the next version," noted AdDuplex.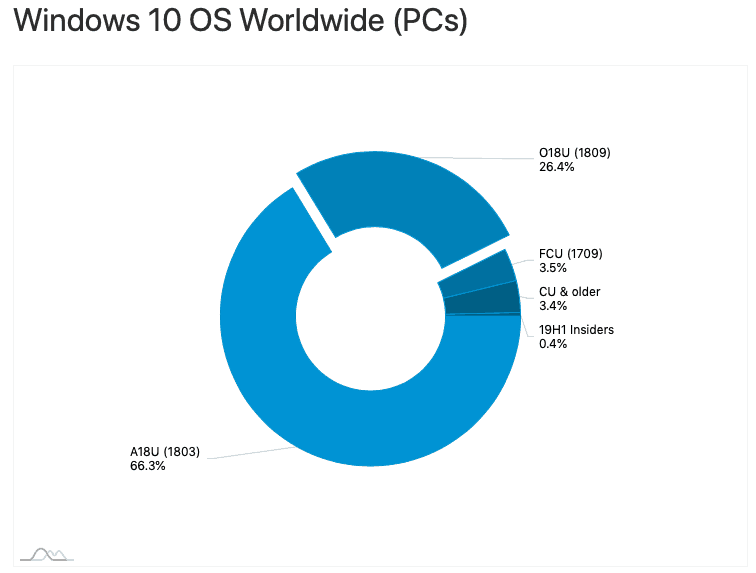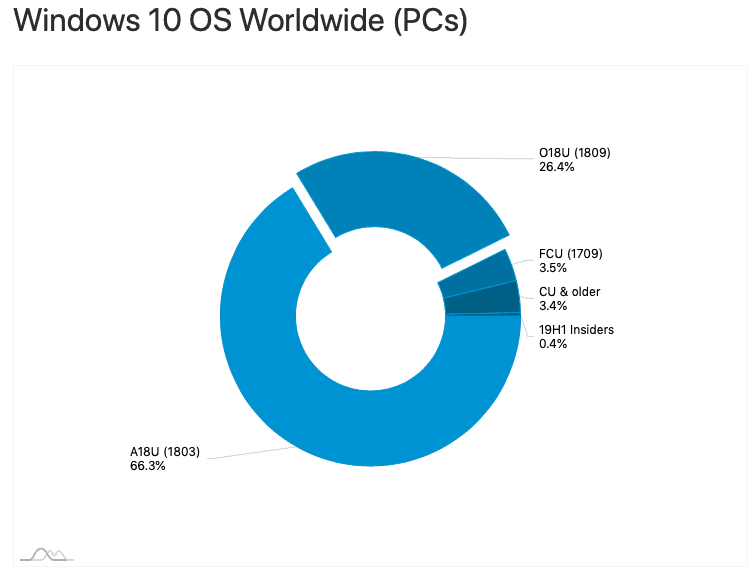 It's clear that current situation is pretty unique in the history of Windows 10 updates. We don't have any official data about the Windows 10 ecosystem, except for the 800 million active Windows 10 devices that Microsoft announced earlier this month. However, after the software giant had to delay the public rollout of Windows 10 version 1809 to November, the company made pretty clear that it would check telemetry data very closely before pushing this update to all users. The result could be a situation where the next Windows 10 update (19H1) starts rolling out before the majority of Windows 10 users have already received the version 1809.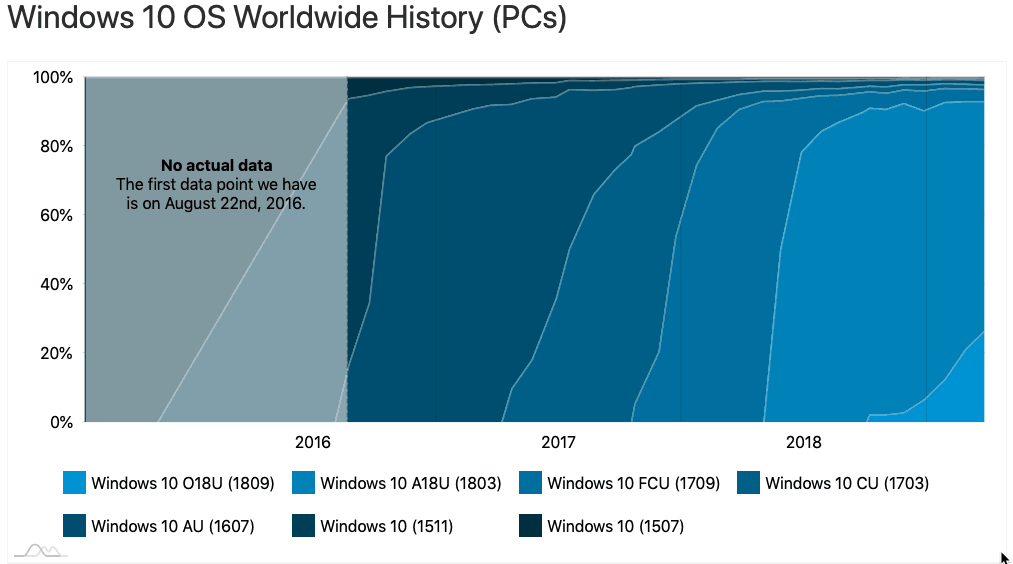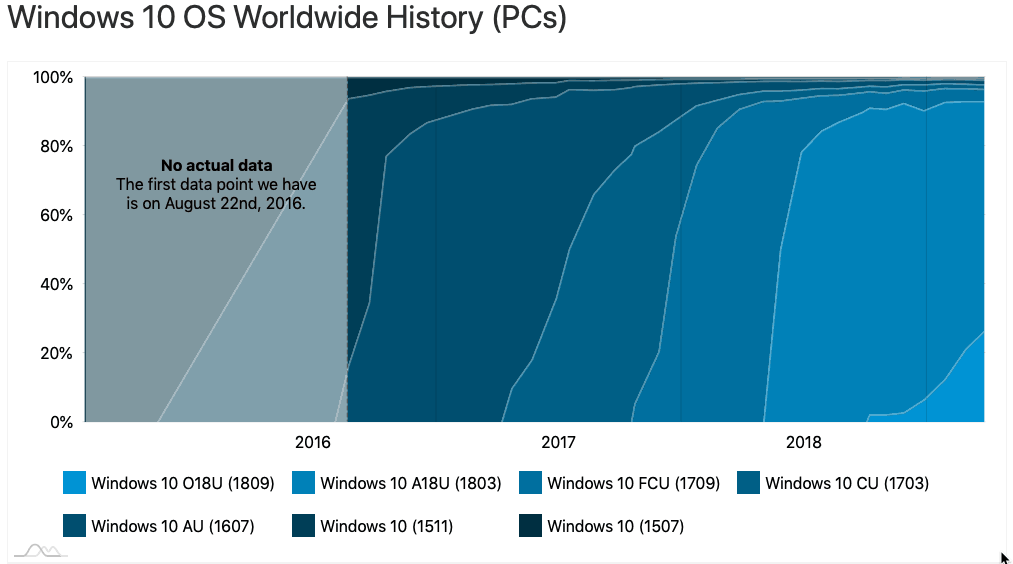 Did you also notice in your entourage that many Windows 10 version 1809 is rolling out at a slower pace compared to previous Windows 10 updates? Let us know in the comments below.