Nearly two weeks ago, Microsoft finally kicked off the "phased rollout" of the Windows 10 October 2018 Update. This means that the major release should be available to download for all users who manually check for updates in Windows Update, assuming there are no hardware of software incompatibilities.
After a slow start, the propagation of the Windows 10 October 2018 should finally accelerate, but it's not that obvious when you take a look at AdDuplex's latest data. The ad network for Windows Store apps and games has just published new data for the month of January, and this time only 12.4% of more than 100,000 surveyed PCs are running the October 2018 Update (up 5,8% points).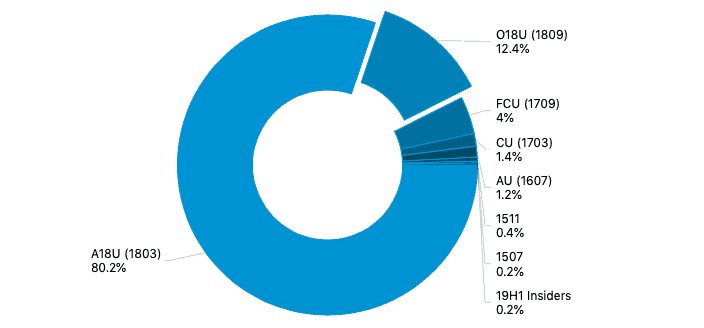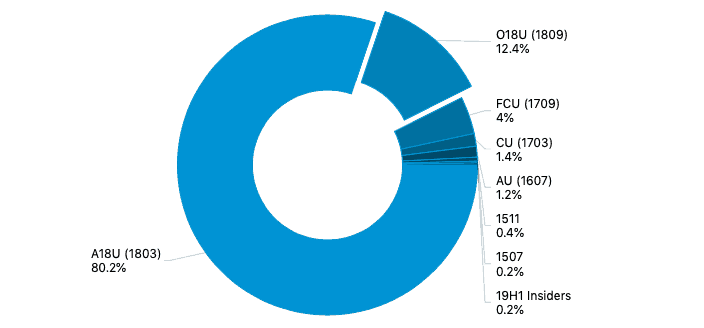 "While this number is almost double of what we've seen last month, it's still far away from the dominating April 2018 Update (80.2%), noted AdDuplex. "With only a few months to go until the next Windows 10 update is supposed to go mainstream, it is unclear if some PCs may have to install two major updates within a short period of time or go straight from A18U to 19H1."
Considering that AdDuplex's pool of surveyed PCs only represents a blip in the sea of 700 million Windows 10 PCs, we always prefer to take the company's data with some extra caution. Still, the company did insist this month on the fact that the rollout of the October 2018 Update "needs to accelerate in February or be scrapped altogether in favor of going straight to 19H1." And as you can see in the image below, what the company has been seeing with the October 2018 update is pretty unique in the history of Windows 10 updates.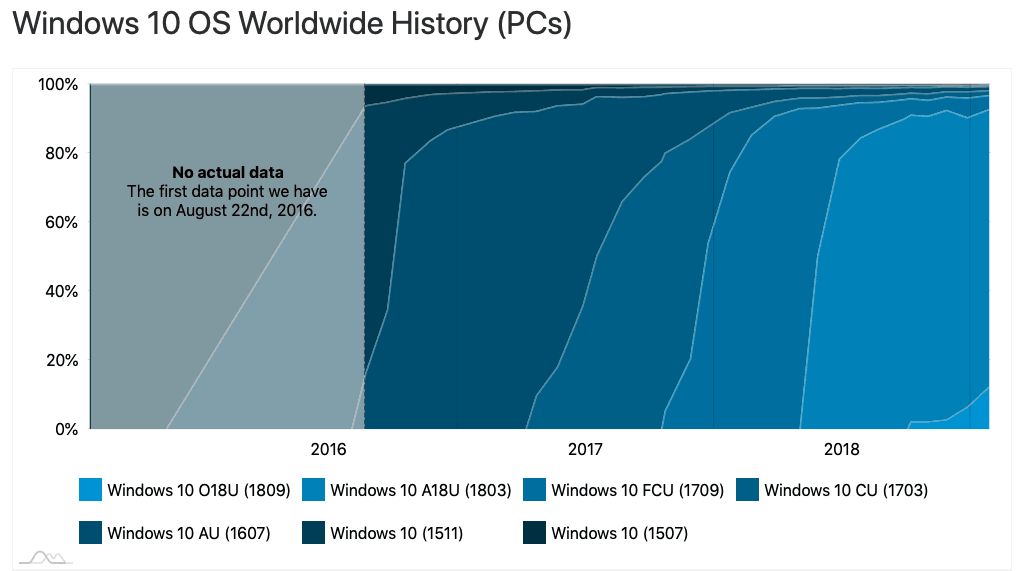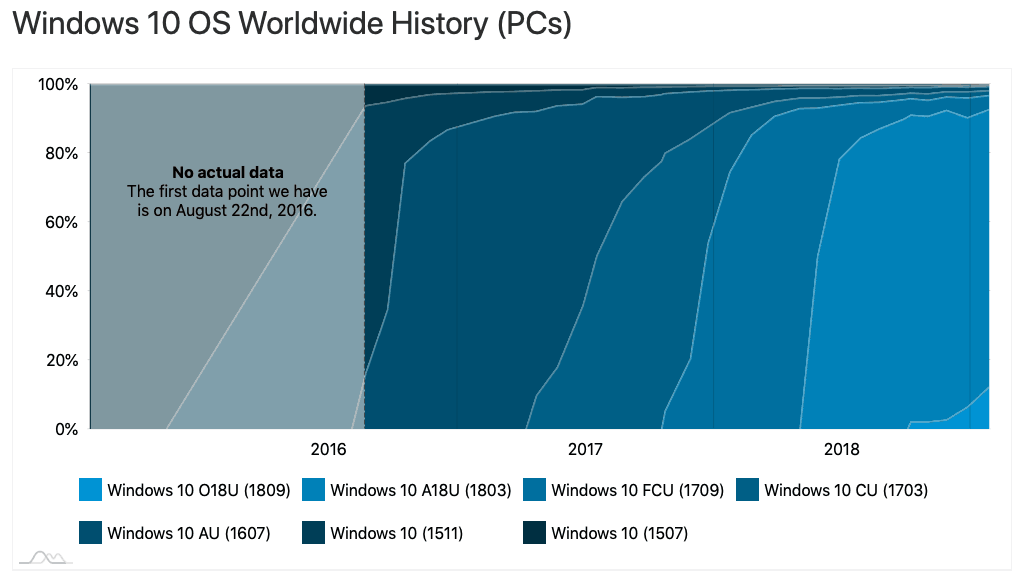 Unfortunately, Microsoft doesn't share hard data about the different versions of Windows 10 still in use, so there's no way to tell if the October 2018 Update really crossed a double digit market share. We really wish Microsoft took a page from Google's playbook, as the latter regularly shares information about the relative number of devices running a given version of Android. In the meantime, we're going to ask you directly if you have already received the Windows 10 October 2018 Update, please tell us in the Twitter poll below and feel free to share more details in the comments section.
Poll: Have you been upgraded to Windows 10 October 2018 Update (1809)?

— OnMSFT.com (@onmsft) January 29, 2019