From NFL, MLB, NHL, NASCAR, and Soccer, there are plenty of sports out there to keep up with. So, if you're too busy to follow all of your favorite sports, then you might want to check out the Bing Sportscaster bot, a new Facebook Messenger bot which is designed to get all the news you want about your favorite teams and players.
To get started with the Bot, all you need to do is head over to Facebook Messenger and start a new message with "Bing Sportscaster." You can then tell Sportscaster your favorite team's name, and the bot will take everything from there. For NCAA basketball, the Bing Sportscaster bot can show you the team schedule, and even who Bing predicts thinks will win the game. Additonally, you also can follow NCAA basketball teams and get messages when there is a scoring play or other interesting news.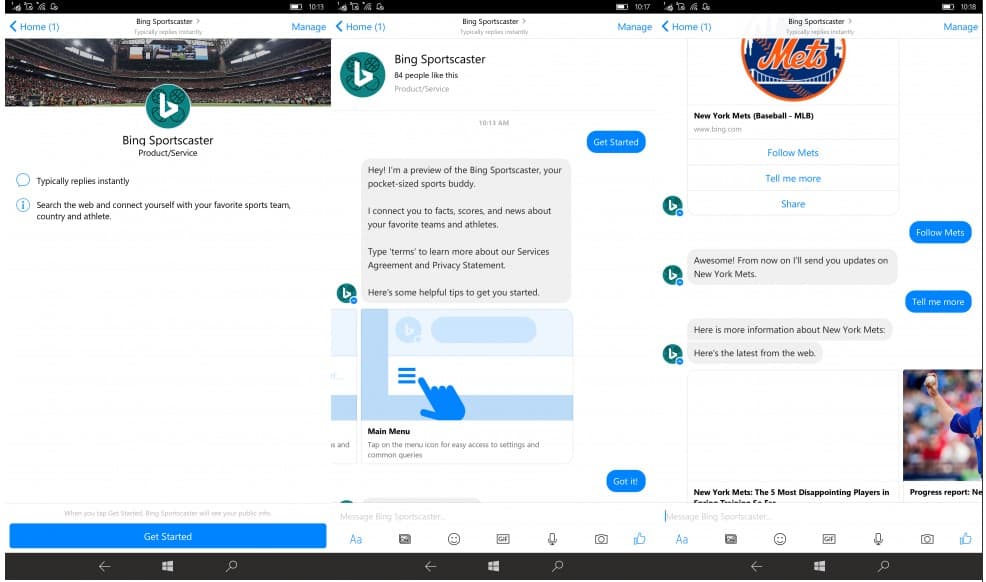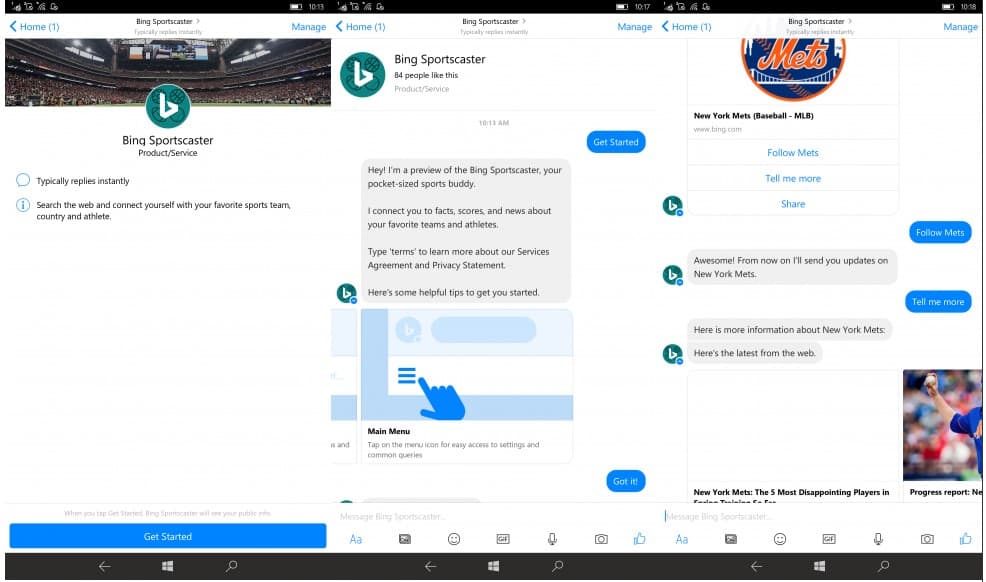 For extra security in knowing that you won't miss out on your favorite team, you also can keep your schedule clear of any conflicts at game time by using Outlook's Interesting calendars. Do you think it's cool that the Bing team created a Bot to help you keep up to date on your sports? As always, we invite you to check out this Bot for yourself, and would love to hear your thoughts in the comments below!