With this new Xbox console generation, we have seen greater efforts on the part of Microsoft to make its gaming machines more energy efficient than ever. Back in March this year the company detailed how the Xbox team was endeavoring to stay green as part of its annual sustainability report. And just last month we reported that the Xbox Insiders Alpha Skip-Ahead group was testing a new power options settings page where users could view how much power was being used in both standby and energy saver modes.
Some recent surveys making the rounds in the Xbox Insider Program suggest that the Xbox team may be set to go even further with the effort to reduce Xbox energy consumption. Specifically, we could see the inclusion of opt-in energy saving features that make performance sacrifices such as lower framerates and resolutions.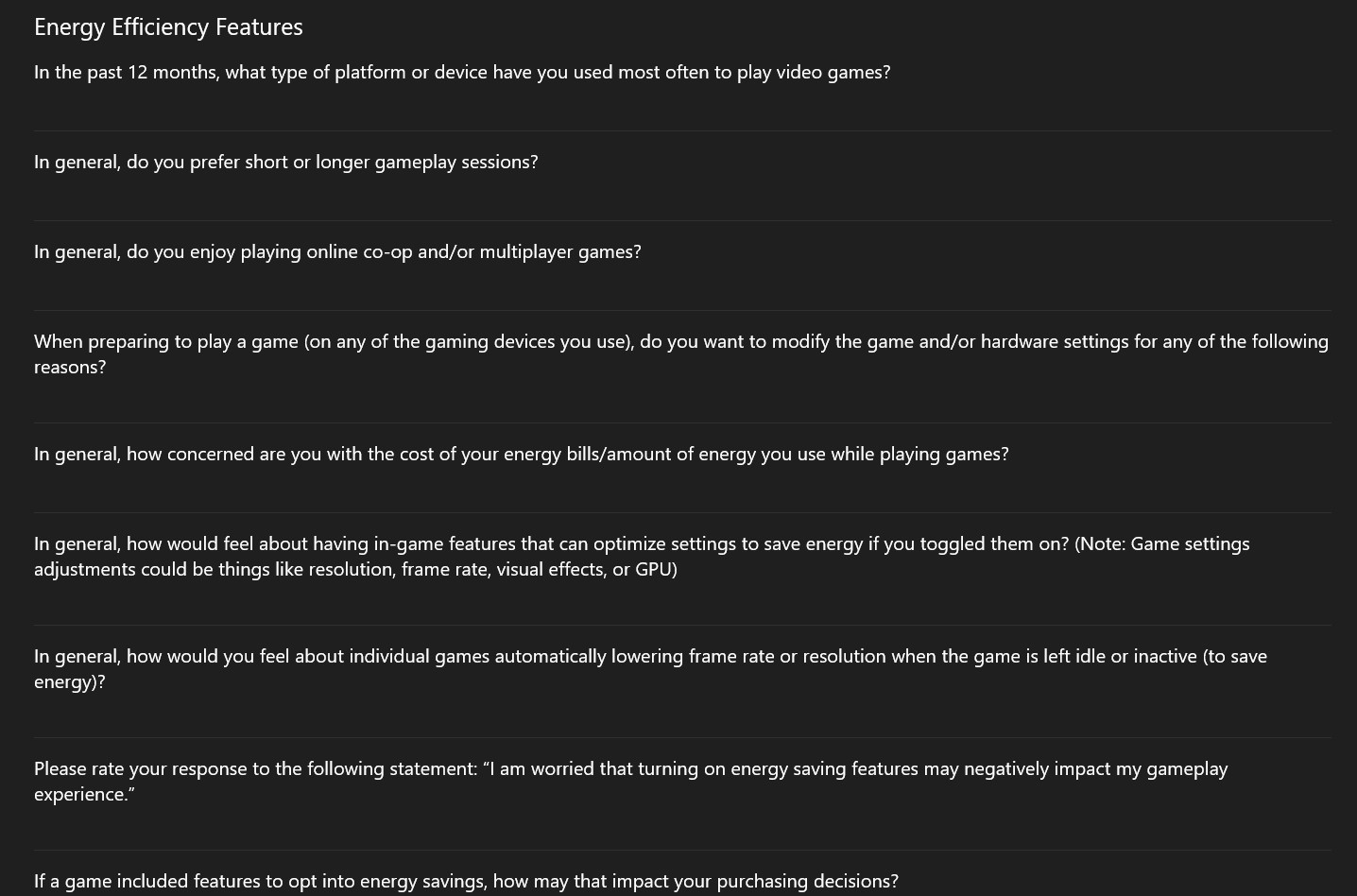 As you can see in the questionnaire above, the Xbox team is clearly interested to know what percentage of gamers would even be interested in energy saving graphics modes. And of course these surveys don't necessarily mean that these features will see the light of day. But it would be neat of gamers were given these options.