Minecraft building solutions Blockworks and the Museum of London have been collaborating on an impressive exhibit to commemorate the 350th anniversary of the Great Fire of London in 1666. However, while building the blocky replica, Blockworks found that they might be in over their heads.
A little bit of history lesson, the Great Fire was a tragedy that swept through the central parts of London in September 1666, moving through 13,200 houses and 87 churches with 1250°C flames, destroying the lives of approximately 80,000 citizens. All because of a bakery accident on Pudding Lane.
The idea of undertaking a project of this magnitude alone is staggering. That is why Blockworks brought in Adrian Brightmoore to help them out. Brightmoore coded a procedural generational code that could create buildings within a ruleset, creating an accurate and believable background for the highlighted center of the city which was built by hand.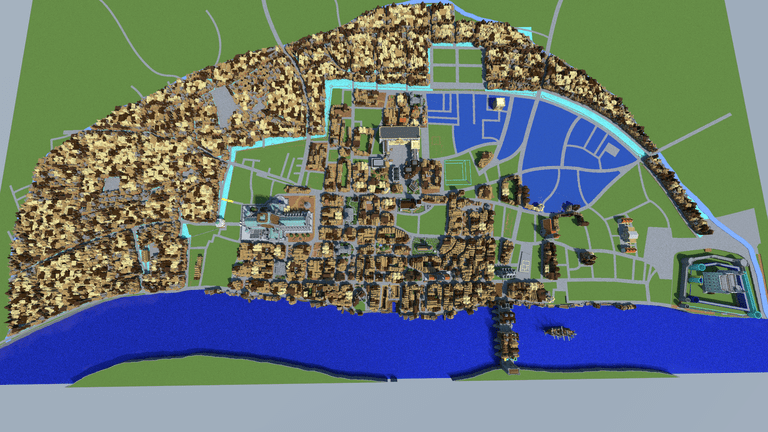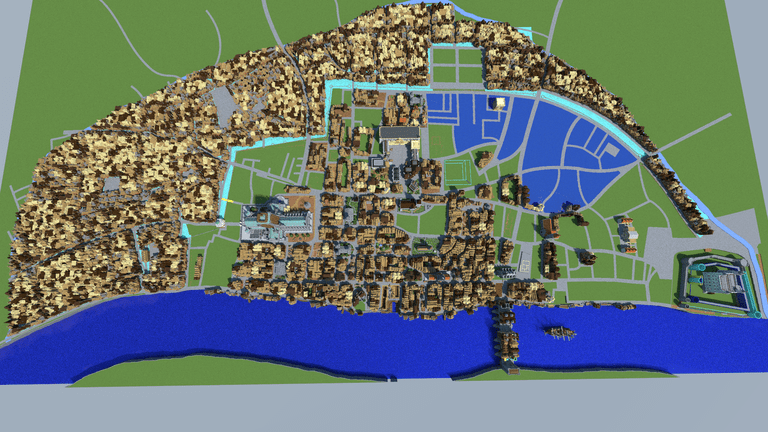 Of course, in the time before the Great Fire of 1666, houses were very different than they are now. So Adrian's code constructed homes from the bottom and up, including their overhanging second stories and even small cupboards. Eventually, the coding would build the house in the order of walls, floors, ceilings, roof, chimneys, windows, doors, and stairs. On the edge of his generated buildings, he also put some copy and paste of Blockworks original houses creating a seamless merge between what was hand crafted and what was coded.
The Museum of London has contracted Blockworks for three historical Minecraft maps regarding the Great Fire, inspiring players to experience the event hands on. In the pre-fire map, they can travel back in time and see the city structure as it was. Of course, the hotter map is during the fire where players attempt to help fight the flames and can even rebuild the city after the tragedy.
You don't have to visit the Museum of London to play in these beautifully designed worlds in your Minecraft. Both the Pre-fire London map and the Fire London map are available for free download from the museum's website. The Post-fire map is expected to be available in February 2017.