Minecraft developer Mojang has announced in a blog post today that a new skin pack will be available later today for both Minecraft Pocket Edition and Minecraft Windows 10 Edition Beta. The $1.99 "Villains Skin Pack" includes a total of 17 skins and will allow you to "let your inner demons out:"
The Villains Skin Pack will be rolling out across devices at some point today. Grab it and join forces with Minecraft's most dastardly denizens: slink from the shadows as the sinister Stronghold Seer, unleash the fury as the ferocious Lava Fiend, or, er, sell silverfish as the monstrous Silverfish Monger. The evilest of all mongers!
Then there's the grotesque Patchkin, the enigmatic Endergaunt, the chilling Eyece, the Terror Spawner, Dungeon Spectre, Slymime and Cake Maniac.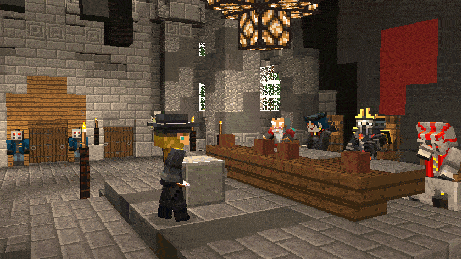 Earlier this week, the Minecraft developer also announced that the console edition of Minecraft was getting two new DLCs, the Battle Map Pack 2 and the Redstone Specialists skin pack. Sound off in the comment if you think these are nice additions to the cult-classic game.