Half a year ago, Minecraft on console received a the beautiful Chinese Mythology Mash-Up DLC with a new premade map and skins to enjoy. Today, Mojang has announced the same DLC is now available for Windows 10 and Pocket Edition versions.
In case you missed it before, the Chinese Mythology Mash-Up Pack has an array of Eastern-inspired content. Including 26 skins, a resource pack (music included), and a new map to explore.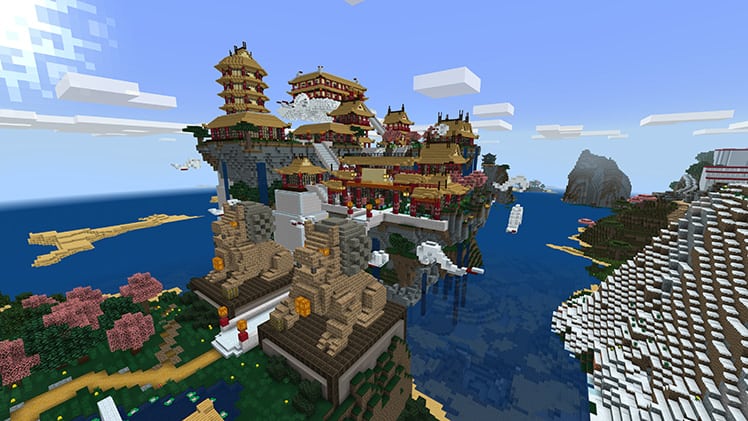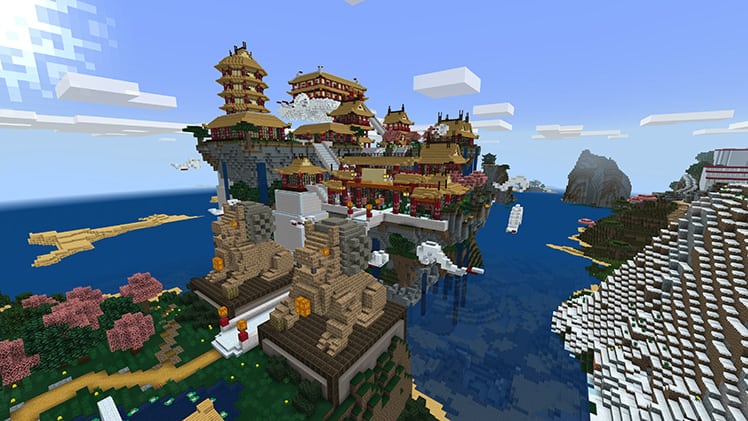 On top of the DLC, an update to 1.0.6 encompassing Minecraft Windows 10 and Pocket Editions (and by default, Gear VR) is rolling out. It's not too exciting of a patch, adding a Worlds section to the in-game store. The first of which is the Redstone Mansion, a map pre-crafted by Mojang designed to show off new redstone features for Pocket Edition back in 2015.
It's nice to see the map make a return in update 1.0.6. Likely this will make way to new tailored worlds being added in updates and DLC to buy in the future. Meanwhile, the crash for some Android devices has been fixed for Minecraft Pocket Edition users.
Of course, as with any other update, the full changelog of tweaks and bug fixes can be viewed on Minecraft.net.