Some changes are coming to Minecraft, and Mojang recently took to their blog to update Minecraft fans on what they need to know before things take effect. Most importantly, it was revealed that starting with the Better Together Update, a Xbox Live sign-in will be required for all online multiplayer play.
Since the Better Together update will be joining together various platforms, the changes are all part of moves to ensure everyone has a positive and safe experience on Minecraft. Mojang is also inviting Minecraft players to share ideas and submit feedback about these new rules and experiences by visiting their website. Here is a look at a few of the online play changes which Mojang have highlighted:
Starting with the Better Together update, you'll need to have a free Xbox Live gamertag of your own to connect to online multiplayer experiences, whether that's a Realm, an official server partner or a hosted Minecraft world via an IP address.
Because everyone you'll meet online in Minecraft will have their own gamertag too, you can add new friends, or mute, report or block someone, right from the pause menu in-game.
Now you can with new player permissions which you can manage right from the game. You can set custom permissions for each player in your world or Realm, or use pre-set permissions levels.
Chat Filters: On our official server partners – CubeCraft, InPvP, Lifeboat and Mineplex – there are some additional filters for email addresses and numbers, including phone numbers and ages.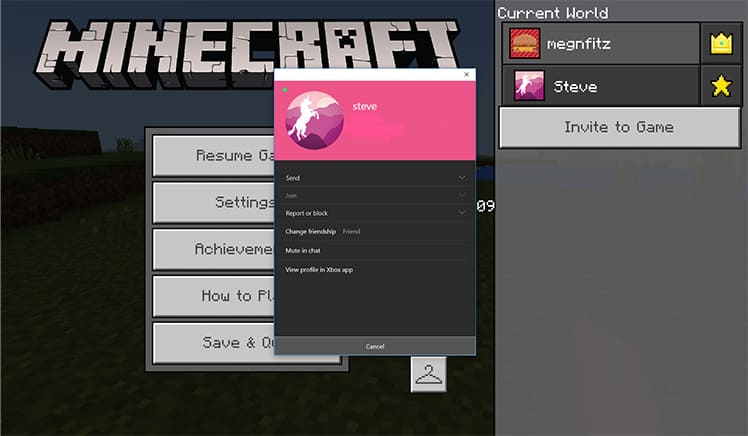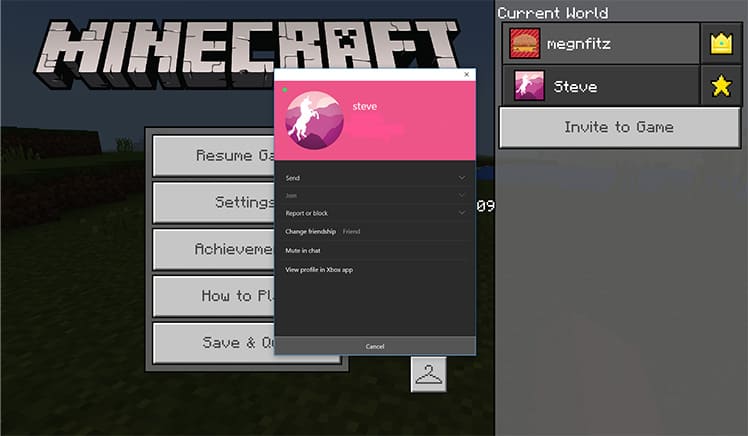 Several changes are also coming to the way which servers are handled and monitored. These changes bring several moderation tools which will help protect Minecraft players.
Each of our server partners work with a fantastic team of volunteers to keep an eye out for bad behavior, including bullying and cheating, and help report issues.
At our request, our official server partners – CubeCraft, InPvP, Lifeboat and Mineplex – have removed private messaging, including the /tell command, to allow more thorough moderation across all parts of the server.
Each server partner includes their own expanded word filter list to make their server experience friendly for all ages.
These changes come after many news outlets reported that child predators have been using Minecraft to lure young children into sharing personal information and explicit photos. The requirement of an Xbox Live Gamertag in the Minecraft Better Together Update will help to prevent this, and will open access to more privacy, chat, and sharing settings which parents can enable for their children.