It's June and you know what that means; Pride Month is here. As expected, Microsoft's Xbox division has gone all-in on the LGBT+ celebrations this year with a number of new Pride-themed initiatives and products released.
Here's a breakdown of what Microsoft is doing for Pride Month 2022.
Donations to LGBT+ charities. Microsoft is donating $170,000 to LGBT+ non-profits OutRight Action International, African Rainbow Family, National Center for Transgender Equality, Mermaids, Lavender Rights Project, and Fulcrum UA.
New Pride Month 2022 Xbox Gear merch. A variety of new Pride Month 2022 merch is now available to buy on the official Xbox Gear Shop online storefront in addition to a surprisingly large amount of Pride Month merch from last year.
Pride Month Surface skins. Official skins for Surface and Surface Pro devices featuring Microsoft's 2022 Pride Month design are now available. The 2020 skins are also in stock at a reduced price.
Microsoft Rewards donations. Microsoft Rewards users can now donate points to select LGBT+ charities.
Pride Month 2022 in-game content. Players who log into Halo Infinite, Forza Horizon 5, Forza Horizon 4, and Forza Motorsport 7 will receive free Pride Month-themed cosmetics.
Pride Month 2022 Xbox profile items. New gamerpics, profile themes, and avatar items based on Microsoft's Pride Month 2022 design have been made available for free for users to select. Note that these items are unavailable in some regions for obvious regions.
A Pride Month 2022 Xbox controller. An official Pride Month controller for Xbox One and Xbox Series X console generations and Windows PCs will launch on June 9th.
As can be seen with the list of initiatives (and some additional minor ones listed here,) Microsoft has really stepped up its efforts to appeal to LGBT+ minority groups and/or promote itself as a progressive company compared to previous years.
Whether or not this attempt is well received by those in said minority groups will naturally vary from person to person though with some on social media clearly appreciating the extra attention brought to certain causes while others becoming noticeably fatigued by large companies piggybacking off of the same causes.
One thing that's proven a bit controversial is Microsoft's Pride Month 2022 logo which, in an attempt to be inclusive by featuring 34 different types of pride flags, has kind of ended up being a bit of an aesthetic mess with so many colors crammed into such a small space.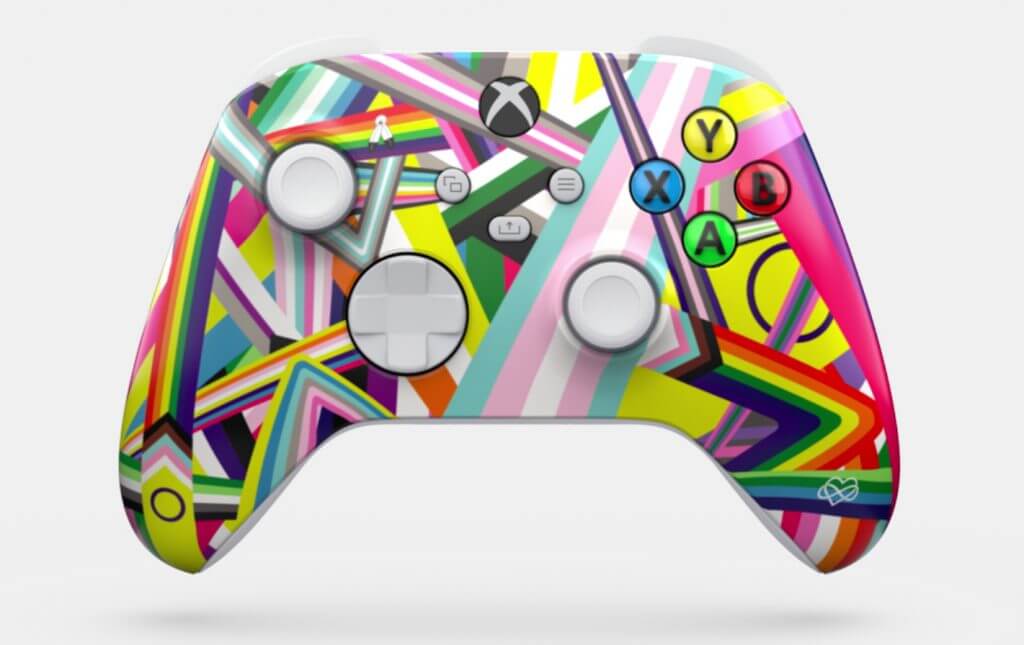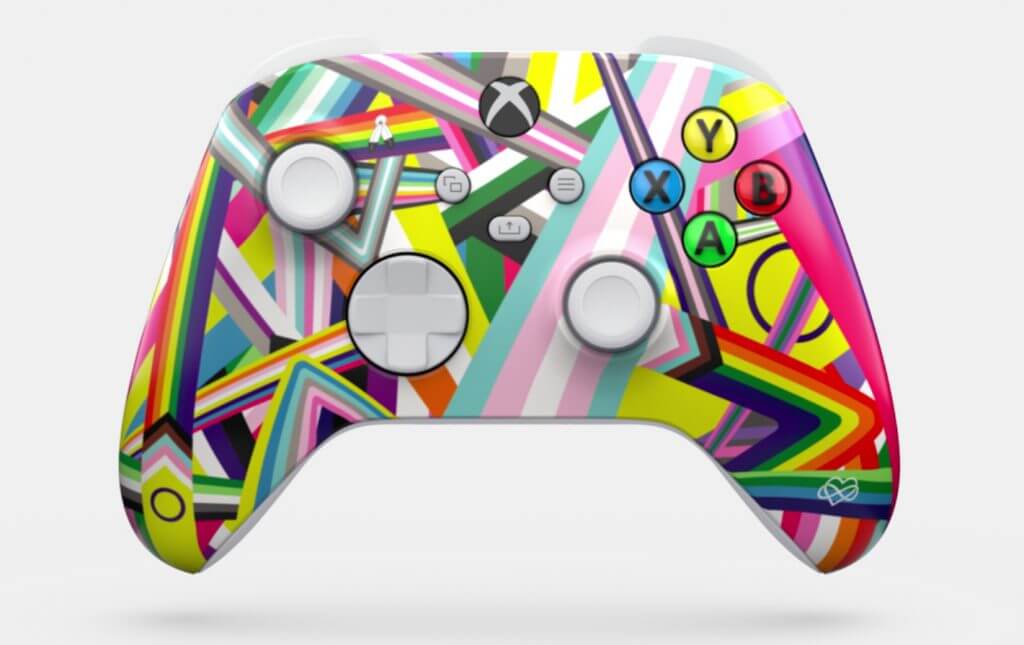 Also noticeable is the absence of the iconic rainbow Pride flag which was commissioned in 1978 by Harvey Milk, the first openly gay man to be elected to public office in California, and designed by Gilbert Baker, an openly gay artist and gay rights activist. (If you're interested in LGBT+ history and civil rights, reading up on these two is highly recommended.)
The Pride Month 2022 Xbox controller can be ordered via the Xbox Design Lab website in select regions from June 9th. While the Pride design can't be customized, the colors of the buttons, joysticks, and triggers can be.
Not a fan of Microsoft's design? This Rainbow Chrome Xbox controller by Controllerzz might be exactly what you're looking for to add some pride to your gaming sessions this month.
Got some extra cash and want to donate to an LGBT+ charity? The Trevor Project does great work for LGBT+ youth and also has a ranking of 100% for accountability and transparency.
Are you going to pick up the new controller or any of the other Pride 2022 merch? Let us know why or why not in the comments below and then follow us on Twitter and Facebook for more Xbox and Microsoft news.