Aside from Microsoft's Intune for Education setting a new stage for the company's revitalized efforts in K-8 classrooms, it's OEM partners will provide the most integral piece for Window 11 SE, the hardware.
Following Microsoft's announcement of Windows 11 SE, OEM partners have all lined up devices to help the company re-enter the education segment with more viable products.
Windows 11 SE will be backed with devices by the likes of Acer, ASUS, Dell, Dynabook, Fujitsu, HP, JP-IK, Lenovo and Positivo, powered by Intel and AMD.
"We have heard from educators that they need options that are simpler, secure and work on more affordable devices," says Paige Johnson, vice president of Education Marketing, in a blog post. "This expanded portfolio complements our current Windows 11 devices for learning, providing even more choices for schools to have the tools, insights and controls they need to deliver optimal learning experiences, at a price that broadens access to Microsoft performance, security and reliability."
The list of early Windows 11 SE devices will include: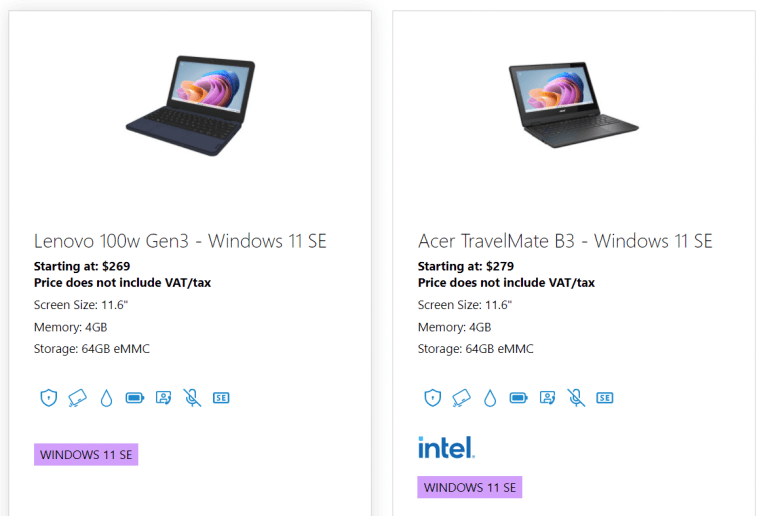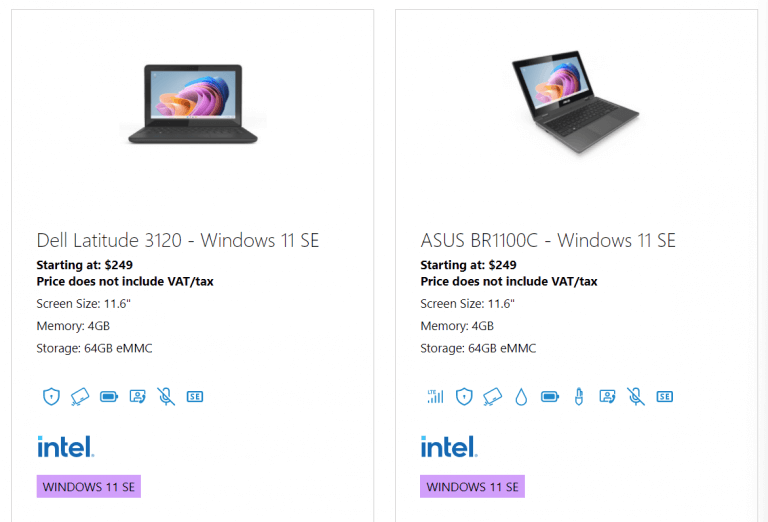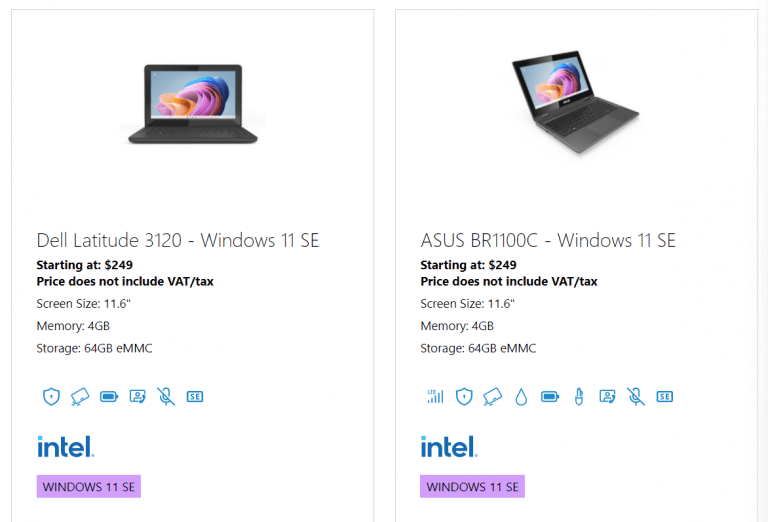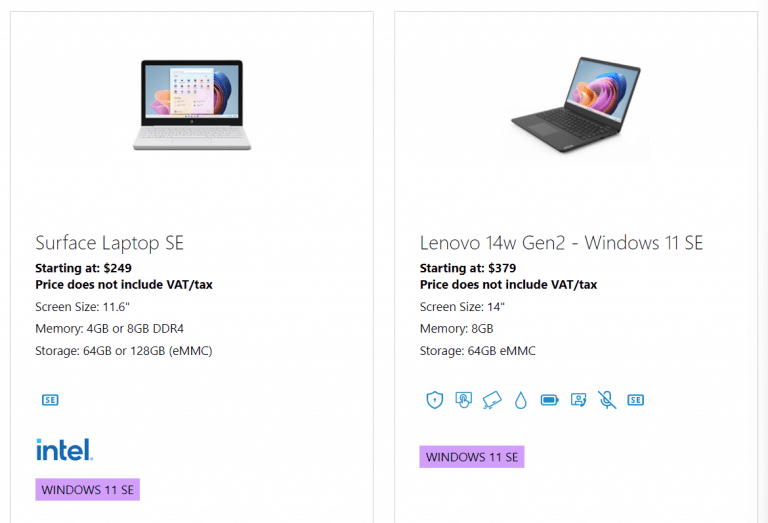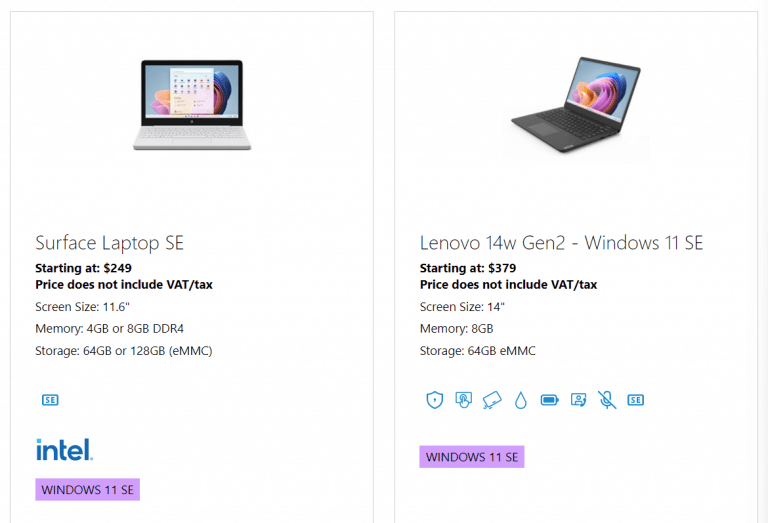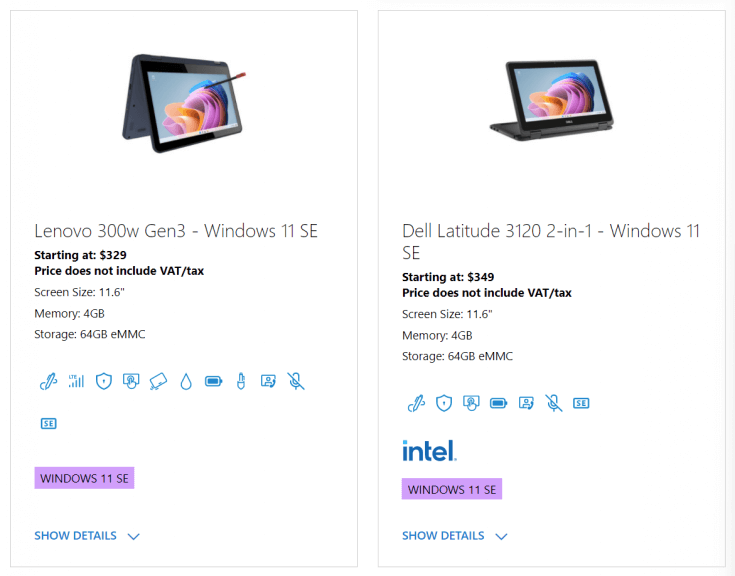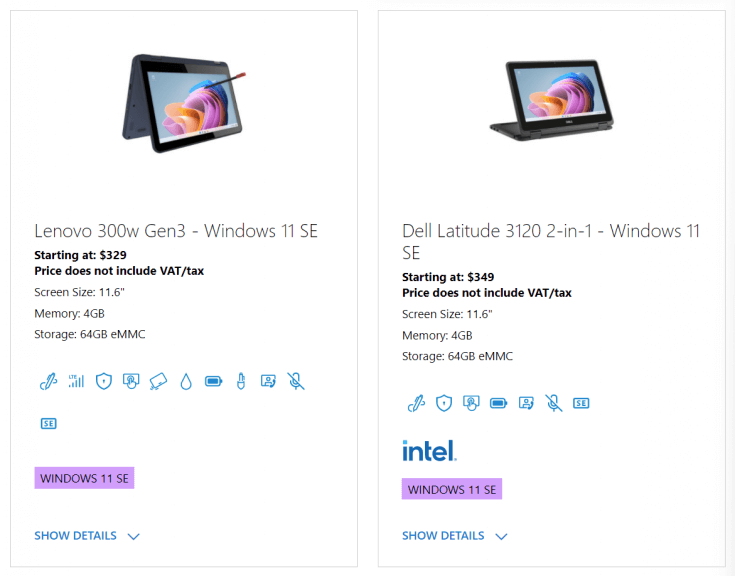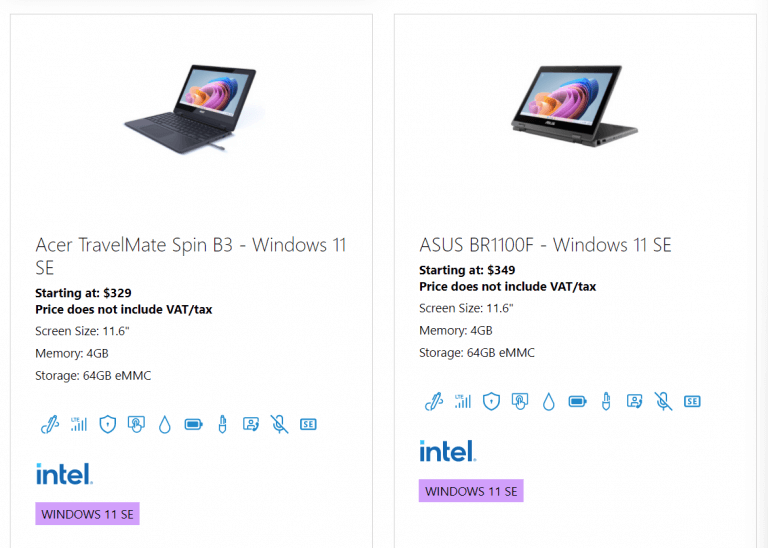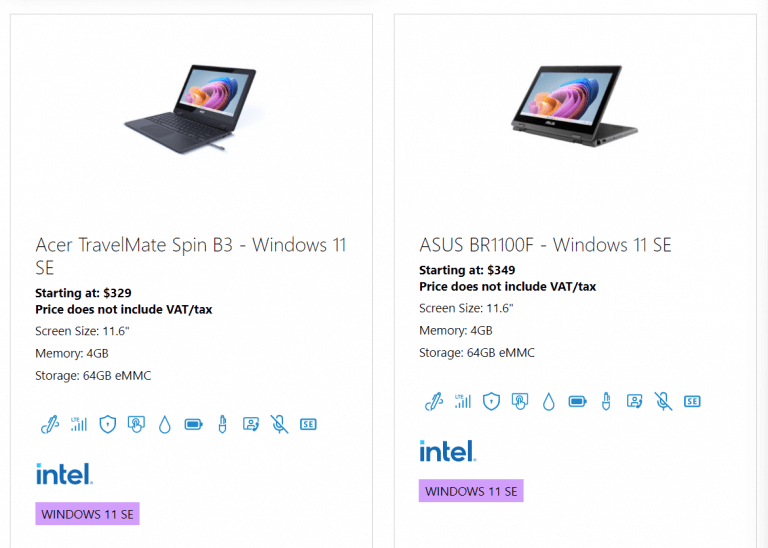 The list of devices is expected to grow in 2022 as more educational institutions and IT Admins get access to Windows 11 SE, Microsoft Intune for Education and Windows Autopilot.