As the fog of war continues to dissipate from Microsoft's Windows 10 devices announcement, I find myself more enthused with how the company presented itself rather than devices that were revealed.   Make no mistake; my savings account will eventually be drained over the next two months as I plan to boost the company's profit margins for this quarter single-handedly. As Microsoft moved from one new product to the next, I made a mental checklist. My list consisted of my 'wants', 'needs', and 'could do without's', needless to say, my 'could do without's' column laid bare.
In any event, it wasn't so much the hardware in specific that sold me, it was the way Microsoft presented each device. I would go as far to say that the presentation itself may stand to be more impressive than the products we receive in the future.
Equipped with emotionally moving and personable video montages, varied presentation styles, and personable speakers, Microsoft was well prepared this go-around. Some might rail on Apple for its uncanny ability to resell yesterday's technology at premium prices, but taking a step back, I realized Microsoft may have just emulated a similar technique, and ultimately succeeded.
Let me explain.
The devices Microsoft showed off earlier this week were impressive, but ultimately iterative. HoloLens dazzled the imagination of the audience while continuing to maintain a ten-month long lock on information. HoloLens fans are no closer to a final product release date. The enterprise market these introductory products are supposed to target have yet to see a practical demo. Microsoft's confidence in HoloLens and its showy new 'mixed reality' feature was more than enough to keep the fire stoked for another couple of months of news coverage.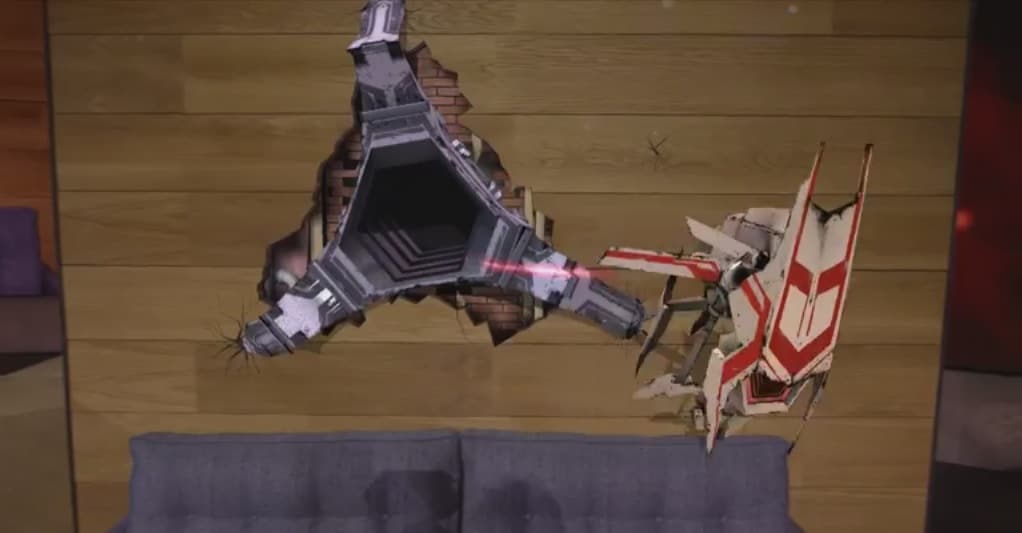 As for the Microsoft Band hardware update, well, it was just that. While many complained about the clunky nature of the device, few had any real issues with the software or health tracking aspects of the product. Even though Microsoft added yet another sensor, the Microsoft Band was in reality, just a design spec bump. Due to its unconventional embedded software, the Band fans looking forward to modern apps supporting the new device may still be waiting. Unlike Windows 10 that benefits from Universal app development, whatever proprietary OS the Band uses needs specialized development. In spite of that knowledge, senior communications manager on the Microsoft Band and health team, Lindsey Matese sold me on the device. After careful consideration, it isn't too difficult to see who the Band is catering to, and her quick presentation only helped to crystallize Microsoft's sells pitch. Lindsey used pitch words such as marathons, cycling, "gym rats", but it was her elegant but brief dedication to an immersive golfing experience that sold the Microsoft Band to the same business customer that's buying other Microsoft products.
Here is where Microsoft's laser-like focus and subtle messaging once again shined. An enterprise customer or fitness buff may not be entirely into sending heartbeats, drawings or dealing with 'complications', but many settle contracts or relieve stress playing golf or exercising. As the Microsoft Band is currently, the only cross-platform device to offer an unprecedented level of granularity on golfing its audience is narrowed, precise, and ready to buy. The fact that the Band also incorporates Cortana, GPS, email, text, and other basic smartwatch features is now an added strength rather than a nitpick.
Next up were the highly anticipated Windows 10 Mobile devices. Windows Phone fans have seemingly been starved of a true flagship to tote proudly for over a year. As the floodgates of low-end offers continue to spill over, Windows Phone fans willing to pay for a premium tailored device felt ignored by Microsoft. However, Microsoft finally answered the long overdue calls for genuine Windows 10 Mobile flagships. While the both the 950 and 950XL offer a laundry list of up-to-date and future proofing specs and features, the reality is, they still suffer from a refined software experience.
It was the lead of Microsoft devices Panos Panay's passion and hardware intelligence that sold the 950 and 950XL's yesterday. His use of terms such as liquid-cooling and adaptive antenna technology managed to elicit applauses and amazement from the audience. It was also Panay's presentation style that skillfully avoided showing Windows 10 Mobile software or Microsoft's solution to the app gap. Instead of showing off new camera features such as slow-mo, 4K recording or panorama captures, Panay expertly made a case for the technology behind the camera. Panay's presentational approach was so flawless and sincere that few even cared to see a live demo but trusted that these devices were worth paying for.
For casual viewers and excited Windows Phone fans, the presence of the new phones and Panay's artful delivery no doubt caressed $600 from many pockets. Microsoft's executive demo lead, Bryan Roper, also helped deliver a commonality to the 950's reveal. Roper's fedora-wearing fast paced speaking patterns commingled with his candid phrasing and vocabulary made the presentation relatable for many. Roper's unorthodox pairing of words also became a trending phrase on the internet, thus cementing Microsoft's presentation with a heir of hip. Hip is something Microsoft hasn't been able to achieve for some time now when it comes to its phone offerings. No offense to Steven Elop, but I doubt he could have pulled off "I can be productive like a boss wherever I am now."
[pullquote align="right" cite="" link="" color="" class="" size=""]the unveiling of the Surface Pro 4 and Surface Book that cemented the notion it was presentation over product that won the day for the company.[/pullquote]
As Microsoft rounded out its event, it was perhaps the unveiling of the Surface Pro 4 and Surface Book that cemented the notion it was presentation over product that won the day for the company. The Surface Pro 4 and Surface Book are without question hardware engineering masterpieces, but they are ultimately just 2-in-1's. Admittedly, the category appears to be gaining momentum, but it has yet to supplant the traditional laptop or even total tablet sales thus far. I believe it was Microsoft's presentation of the Surface Book and to a lesser degree, the Surface Pro 4, that has built positive momentum for the company. In an age where former secrecy titans such as Apple are hampered by press and photos leaks of products, Microsoft managing to keep its Surface Book a secret went a long way to adding cachet to the company.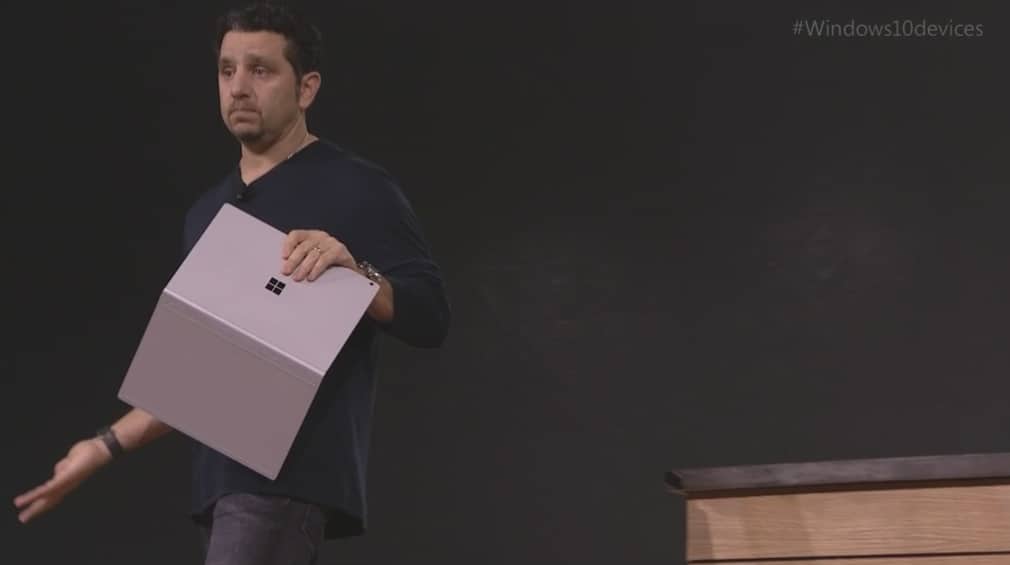 Microsoft's first laptop isn't really a laptop at all, but the Surface Pro many wanted from the beginning. While it's intended to be used as a laptop-first form factor , Microsoft made sure to showcase its tablet-like abilities. In a well-designed display of storytelling, Panay showed one video of the Surface Book being used as a laptop with a beefy GPU and internals. Moments later, he seemingly started up the same video, with one big difference, the Surface Book turned into a tablet. A genuine sense of shock overtook many in the crowd for a product, that by all accounts is a Surface Pro 4 in a different skin. As the dust continues to settle, it seems perhaps the shock was less about the actual device than Microsoft's masterful presentation of the Surface Book.
Many have longed for a laptop designed by Microsoft, and judging by its spec sheet, the Surface Book is every bit the laptop many wanted. However, there are and will be better laptops out there by other manufacturers, for arguably less money per configurations. Arguably, most people aren't sold on those laptops as they are for Microsoft's offering. I argue that is in part due to the story Microsoft told up on stage this week. The presentation Microsoft gave earlier this week wasn't necessarily about introducing groundbreaking tech, but about introducing it's own tech. That's what I believe most people bought Microsoft's story and presentation over its actual product.