Microsoft has been quietly testing out a new flexible content canvas tool to help Office 365 users access the files, media, links, documents, To-Do Lists, Sticky Notes, emails, and more.
The first appearance of this new digital workspace (similar in fashion to content management tools such as Trello or Monday) came back in February of 2020 when images and videos of the service began surfacing on the internet. At the time, Microsoft's coalescing efforts were only known as Project Moca, and when asked about the project, the company avoided direct confirmation of its existence.
Since the pandemic hit, Project Moca has flown relatively under the radar, despite a preview roll out in May of this year. However, yesterday Microsoft finally acknowledge its existence by crowing it with a promotional roll out via the company's Outlook Blog.
As the blog name implies, Project Moca will be part of a feature set for Outlook where users can call upon it from the navigation pane in Outlook for the Web and create and organize buckets of content. Use case scenarios might include project-specific "Buckets" to keep all corresponding emails, notes, websites, project goals, and related files, in one area.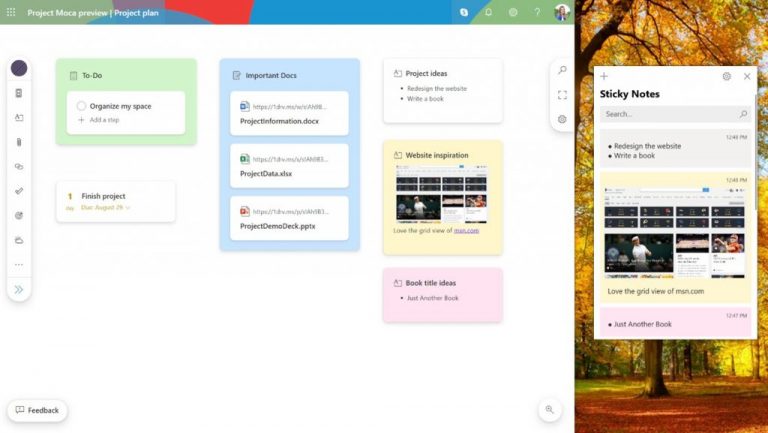 Depending on the level of access, Project Moca could be just another reason small to mid-sized businesses can find value in moving from free patchwork options such as Google, Trello, and Slack to a more streamlined Office 365 experience.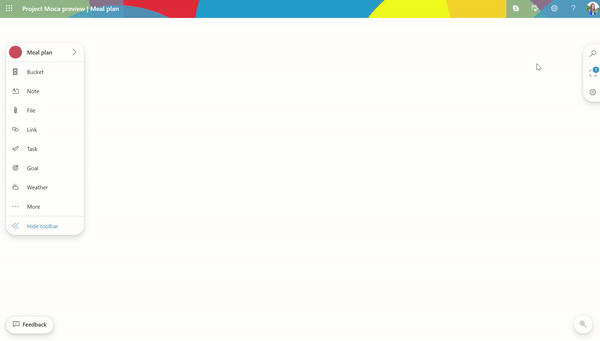 As part of the Community Blog post "Project Moca is available for Microsoft 365 consumer subscribers, EDU customers, and select commercial customers as a preview and is shipped off-by-default. Admins can enable it through PowerShell with the Set-OwaMailboxPolicy OwaMailboxPolicy-Default -ProjectMocaEnabled $true parameter."
As we reported back in May, those interested and have access to an Office 365 account can visit this link to test it out the feature set ahead of a presumed general rollout.