Microsoft invited the press for a Surface event in New York City this morning, where the company shared more details about the successor to its Surface Hub digital whiteboard. The Surface Hub 2S was officially revealed back in May 2018, but we finally know how much it will cost and when it will start shipping.
The original Surface Hub was an enterprise-focused device, and that's not changing with the Surface Hub 2S. Indeed, the new device will be priced at $8,999.99 in the US and start shipping in the country in June, with additional Surface Hub markets to follow "shorlty thereafter," the company said today.
The Surface Hub 2S' premium pricing is somewhat justified by the much better specs found in the new digital whiteboard: there is an Intel 8th gen Core i5 processor inside with 8GB of DDR4 Ram and a 128GB SSD, but there's also a 4K+ 50-inch multi-touch display that is 60 percent thinner than the previous version. The device itself is forty percent lighter than its predecessor, and Microsoft has teamed up with Steelcase to create a stand and wall mounts that will be sold separately.
One of the most interesting results from Microsoft's partnership with Steelcase is the new Steelcase Roam Mobile Stand and APC Charge Mobile Battery that will transform the Surface Hub 2S into a mobile PC. The mobile battery will also be sold separately for $1,400, and it will provide up to 2 hours of battery life, according to The Verge.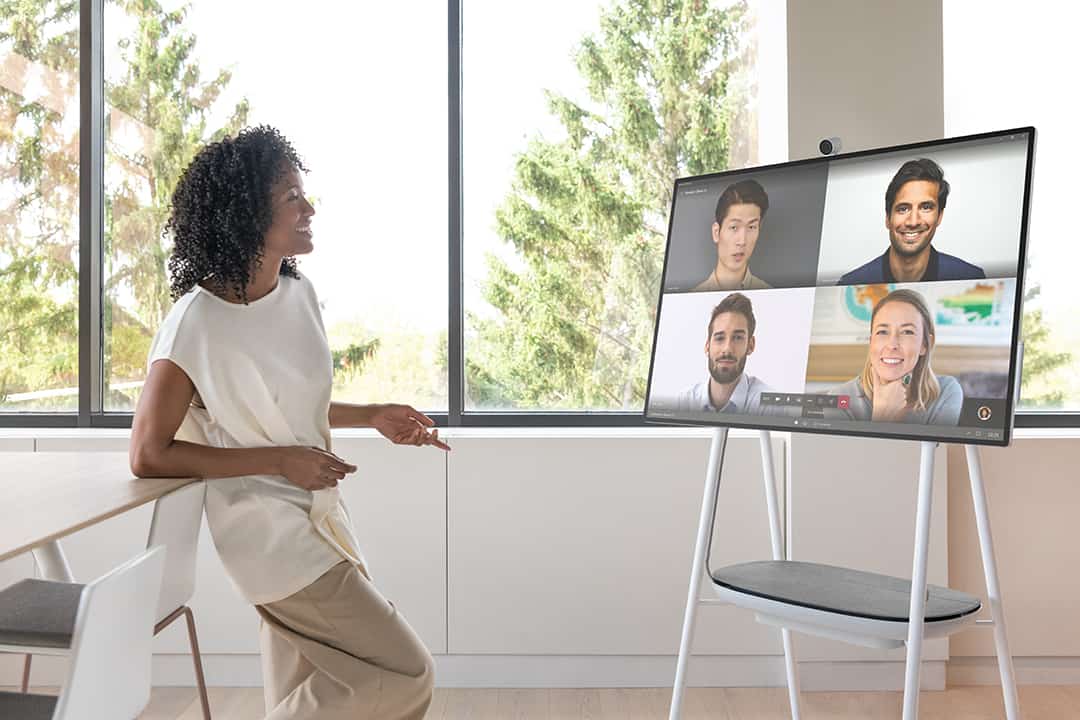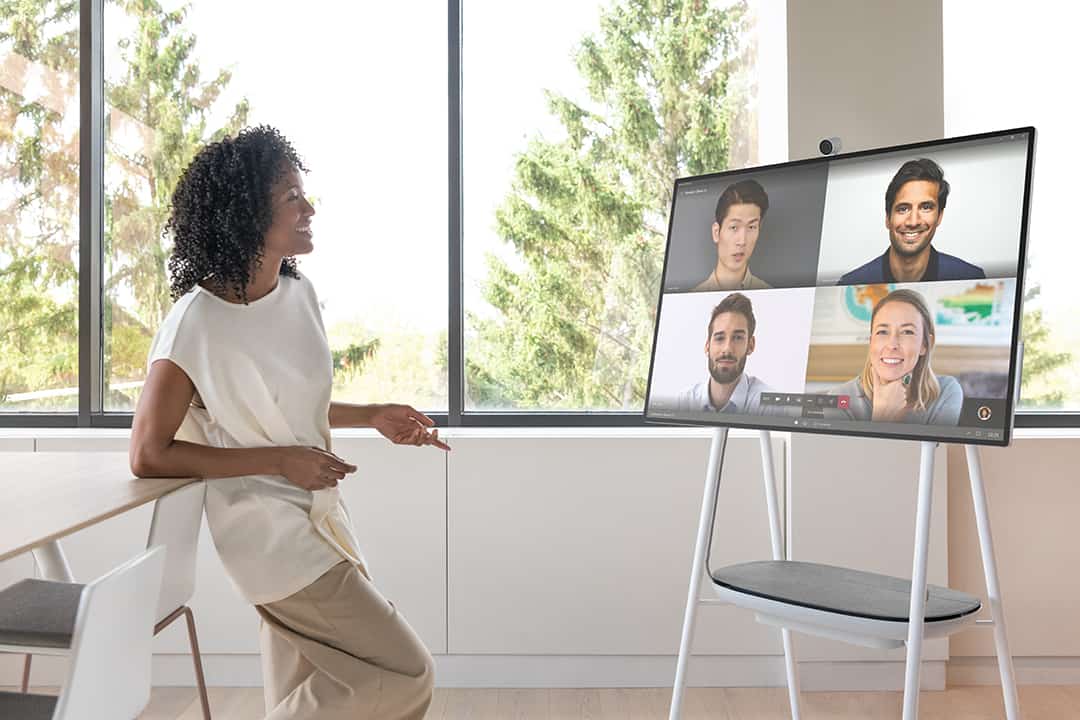 If the Surface Hub 2S is an impressive hardware upgrade, the device will still run the Windows 10 Teams OS that currently ships on the original Surface Hub. This customized version of Windows 10 is optimized for team work and comes with Microsoft Teams built-in and support for universal Windows 10 apps.
Thanks to a new cartridge system that Microsoft unveiled last year, the Surface Hub 2S will be upgradable to the Surface Hub 2X next year. The cartridge will include beefier specs to unlock new software features powered by Windows Core OS, including display rotation and the ability to combine four different Surface Hub 2X displays together. According to The Verge, Microsoft is also exploring support for Win32 apps on the Surface Hub 2X.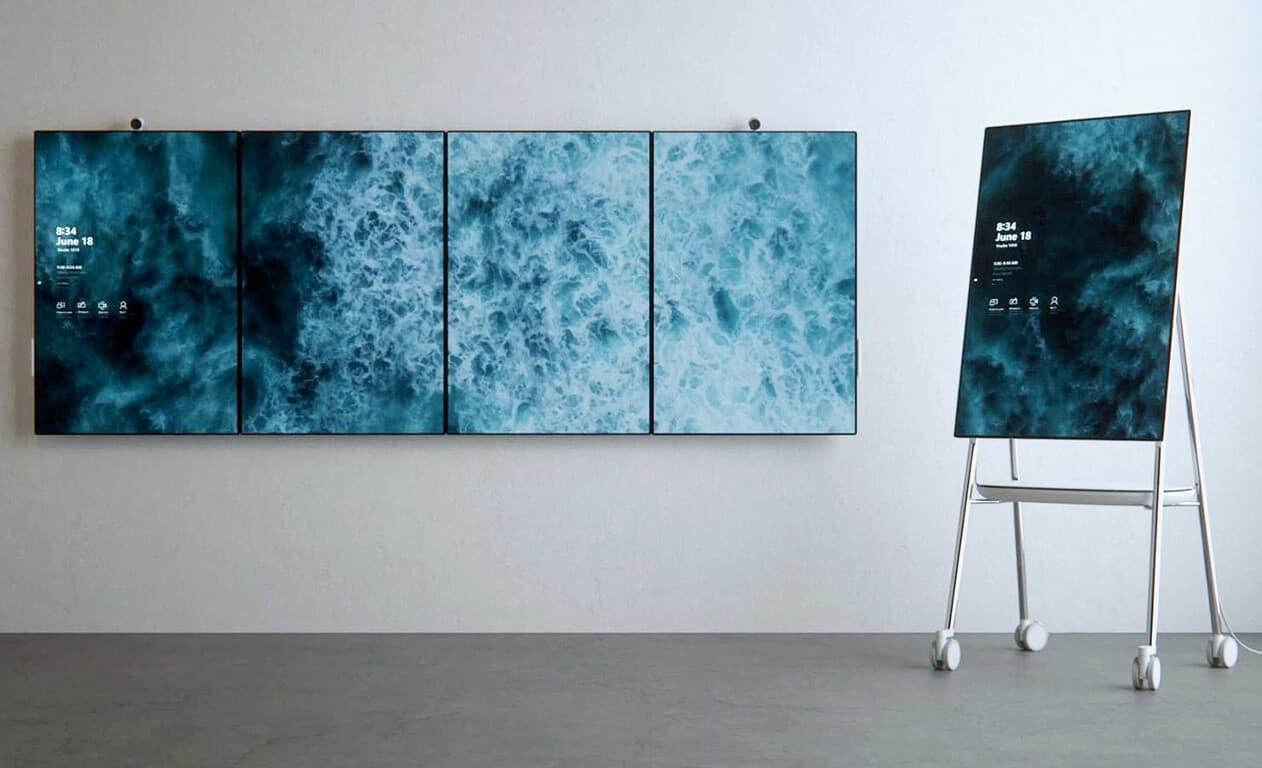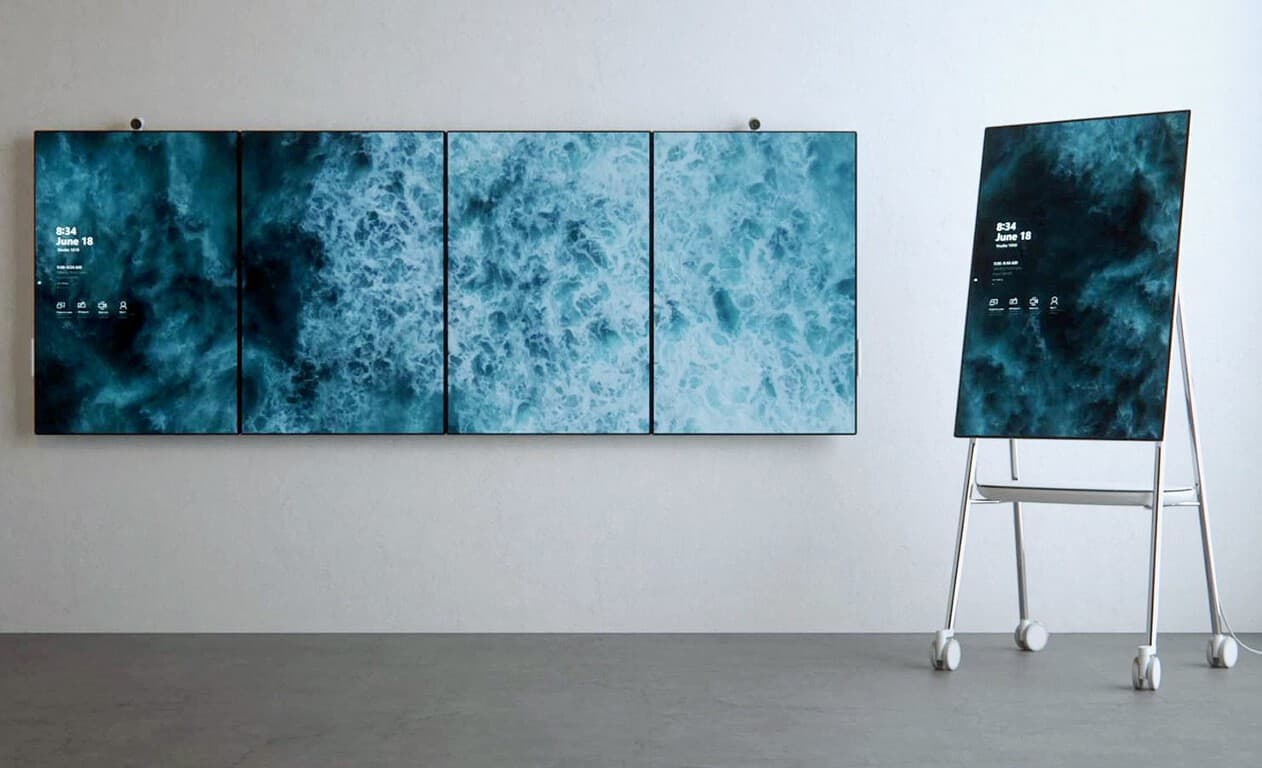 The Surface Hub 2X cartridge isn't the only thing that will ship next year, as Microsoft said today that it will start testing a 85-inch version of its new Surface Hub with select customers in early 2020. Interestingly, the company will also release a Surface Hub 2 display only model featuring the same 4K+ 50-inch multi-touch display found in the upcoming Surface Hub 2S, but without the compute cartridge, and this should be much more affordable for companies interested in the innovative display technology. Lastly, Microsoft will also offer enterprise customers the option to run Windows 10 Pro or Enterprise on the Surface Hub 2S instead of Windows 10 Teams, which currently doesn't support all app scenarios.
Unfortunately, there was no livestream for today's Surface event, but the full video should be available later today. The Surface Hub 2S will be the first new Surface device to ship in 2019, and it certainly manages to meet the high expectations we've come to have about Surface products in recent years. While this new Surface device will target enterprise consumers, Microsoft should have new Surface products for consumers later this year including a heavily redesigned Surface Pro tablet, and we've also learned about new Surface earbuds earlier this week.