Power BI, Microsoft's suite of business analytics tools to analyze data and share insights is getting a preview of the Amazon Redshift data connector. A new post on the Microsoft Power BI Blog today explains that Amazon Redshift has been one of the most frequently requested data sources from Power BI users over the last year. For now the new connector will only work in Power BY Desktop, with support for Power BI Gateway or PowerBI.com coming in the next couple of months.
The Amazon Redshift data connector will support both Import and DirectQuery connectivity modes in Power BI Desktop. To try it, users will first have to enable the Preview feature by going into File -> Options and Settings -> Options, and then check the Amazon Redshift box under the "Preview Features" tab.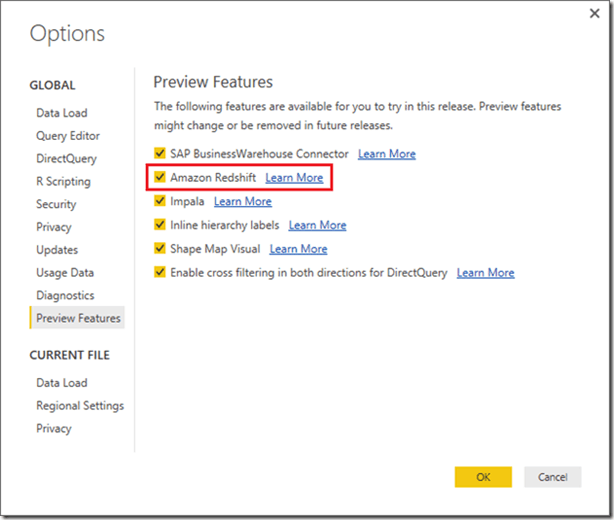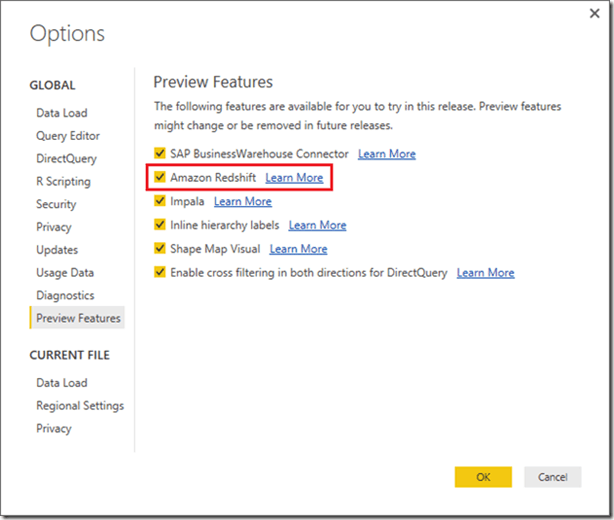 Once it's done, users will be able to find the connector in the in the "Get Data" dialog under the "Database" tab. After entering credentials, users will be allowed to browse all their databases and tables, load or edit data, create Report visuals and more. You can get more technical details about the new connector on the blog post, and if you try it, we also invite you to share your feedback with the Power BI team via the "Send a Frown" feature.