Microsoft is still working on its new "One Outlook" client for Windows and macOS, which is also called "Project Monarch" internally. We've already seen an early version of the app last year, and today's ZDNet's Mary Jo Foley is reporting that Microsoft could be ready to officially reveal the app in Spring 2022.
According to previous reports, Microsoft was expected to release its One Outlook app last year, but it ultimately didn't happen. However, the company is still testing the app internally and the new client looks a lot like the current version of Outlook on the web. The app is expected to use this same UI across Windows and macOS. As a reminder, here's what the app looked like in a previous leak from last year.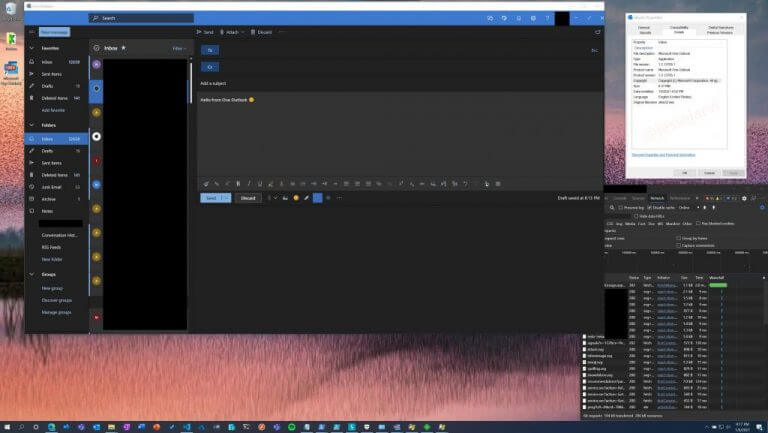 "Microsoft could be ready to get a test version of the new Outlook to Windows Insiders in the Dev and Beta channels by late March or early April 2022, my contacts say," Foley wrote. "By late July or August this year, Microsoft is hoping to be able to get it to Insiders in the Slow Channel, though this target date could slip until the fall, my contacts said."
According to Foley, Microsoft will make this new "One Outlook" available as an option in the next major updates for Windows 10 and Windows 11 coming in Fall 2022, and the app should be pinned alongside the existing Mail and Calendar UWP apps. Microsoft also won't be forcing users to move away from the existing versions of Outlook for Windows and Mac, which supports power user features that many enterprise users still need. However, the Mail and Calendar UWP apps which haven't received significant updates in years are likely on the way out.