Back in August, we previously wrote that according to a report from Otka, a company that tracks which apps, devices, and services businesses and their people consume every day, Microsoft's Office 365 was the most widely-used cloud application by businesses. Otka has just released its latest March 2016 Business at Work report, and the new data confirms that Office 365 remained the most popular cloud application among businesses in the second half of 2015, followed by Salesforce, Box, and Google Apps.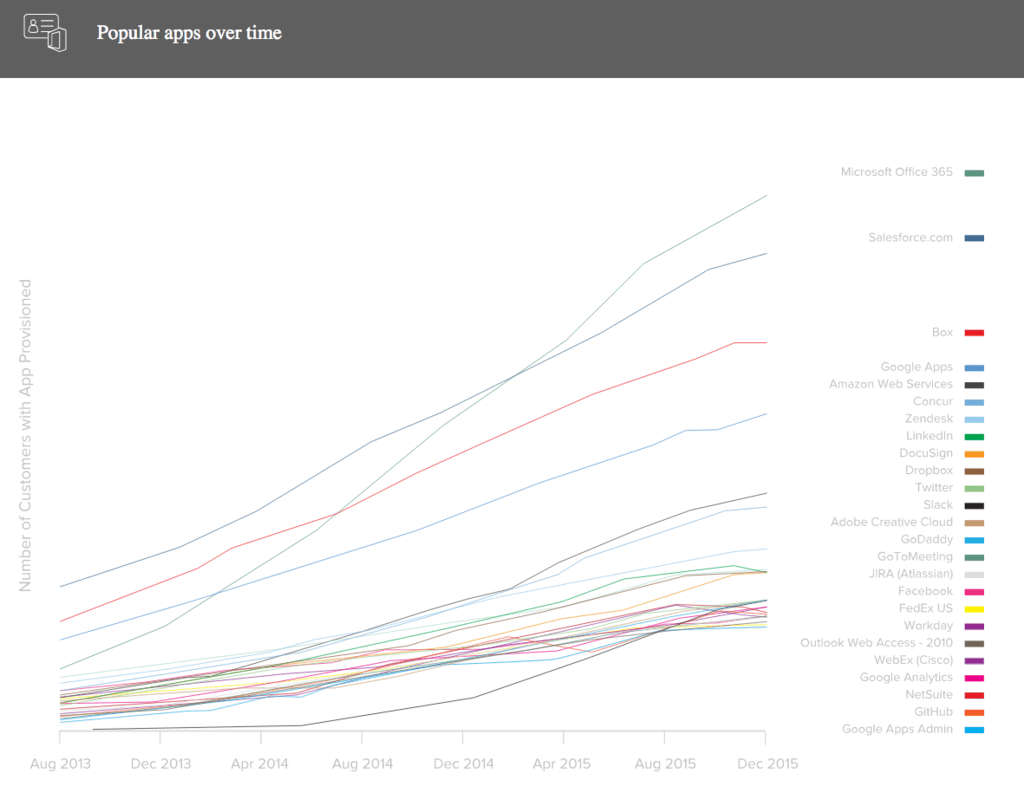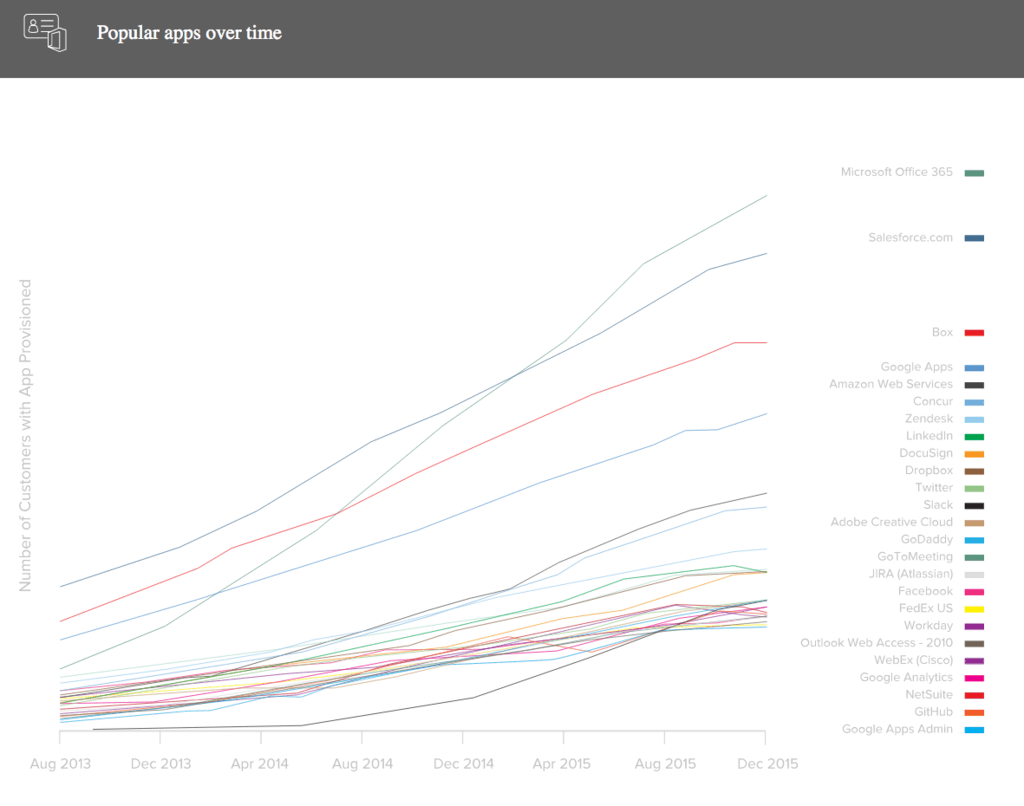 The report also explains that traditional software companies like Microsoft, Adobe, SAP and Oracle are successfully reinventing themselves in the cloud. In the past year, adoption of Microsoft's Cloud software (Office 365, Dynamics CRM Online and Azure) by Otka customers grew 116 percent, while Adobe cloud solutions grew even faster at 144 percent.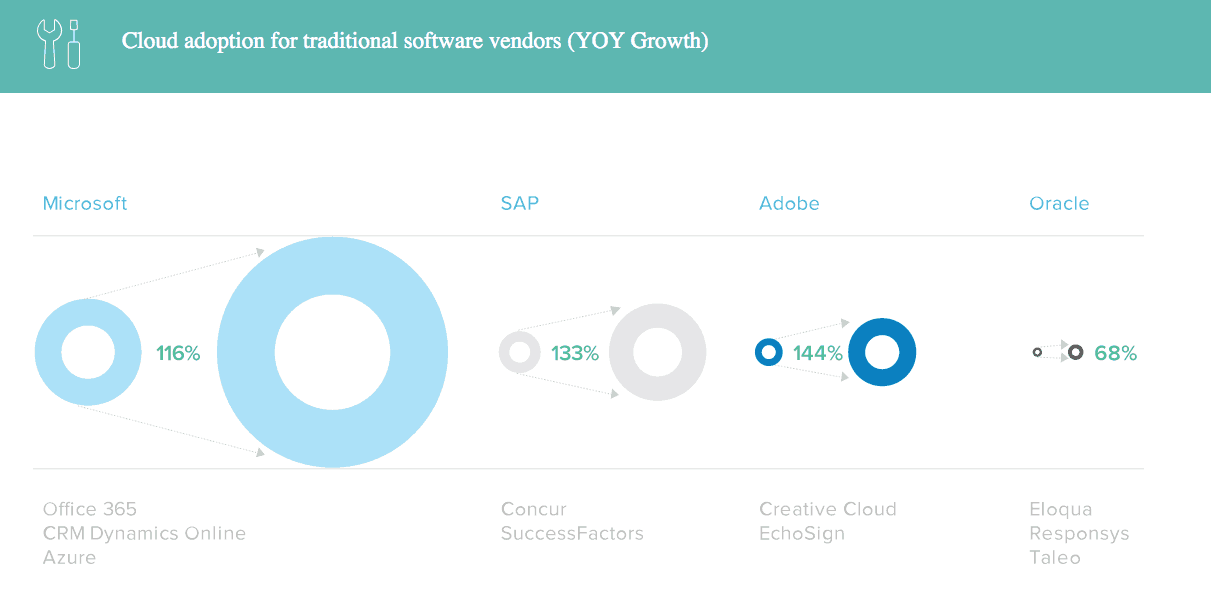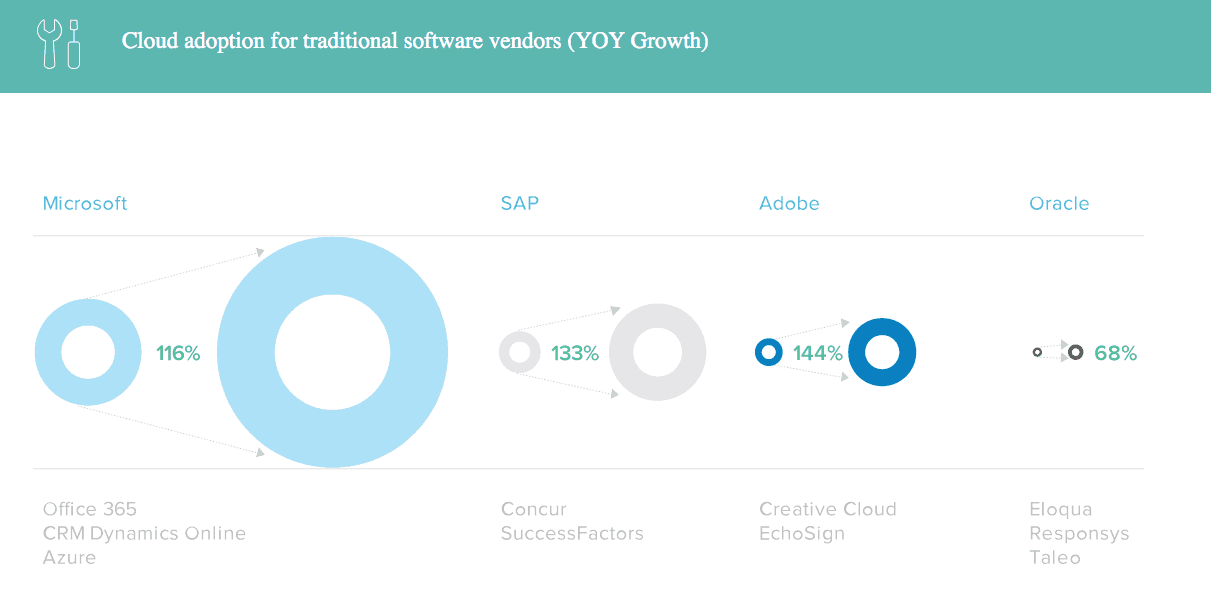 Moreover, although the top four popular cloud apps did not change since Otka's previous August 2015 report, the company did spot the fast grow of Slack, a company that Microsoft reportedly chose not to buy. According to Otka's data, Slack has been the fastest growing cloud app among Okta customers in the second half of 2015 with a 77 percent increase in adoption. That growth is pretty impressive as the young company was not in the top 25 apps in Otka's last report.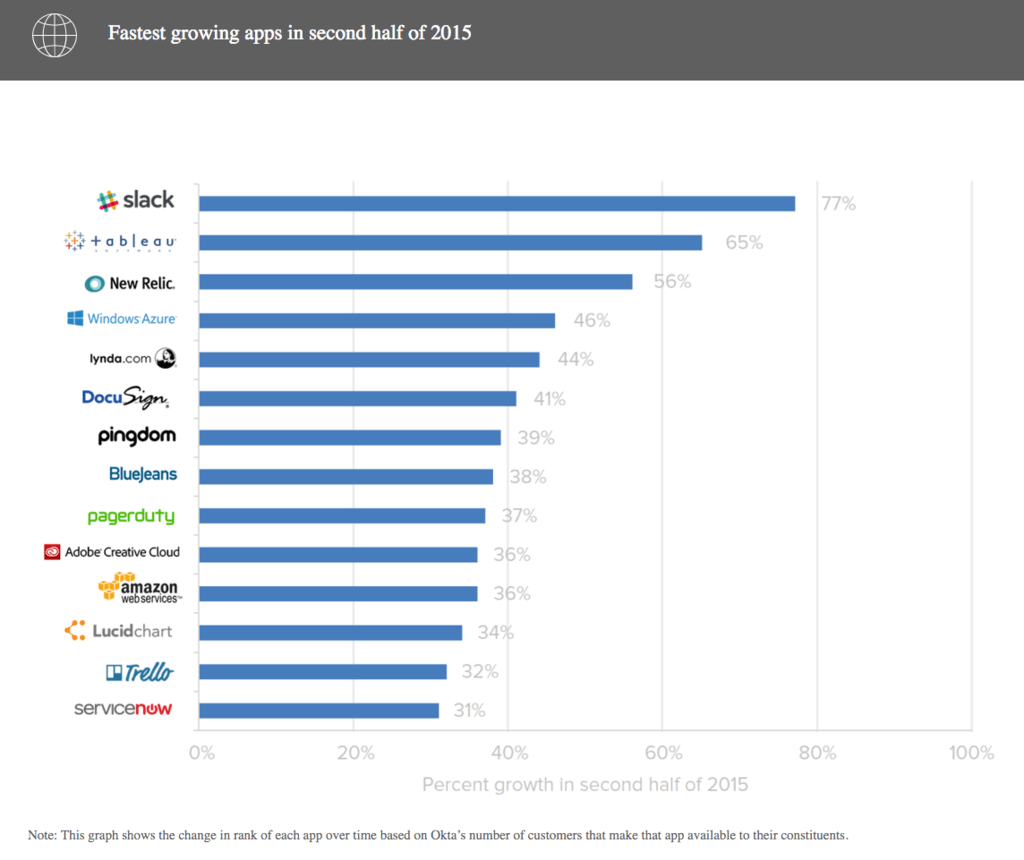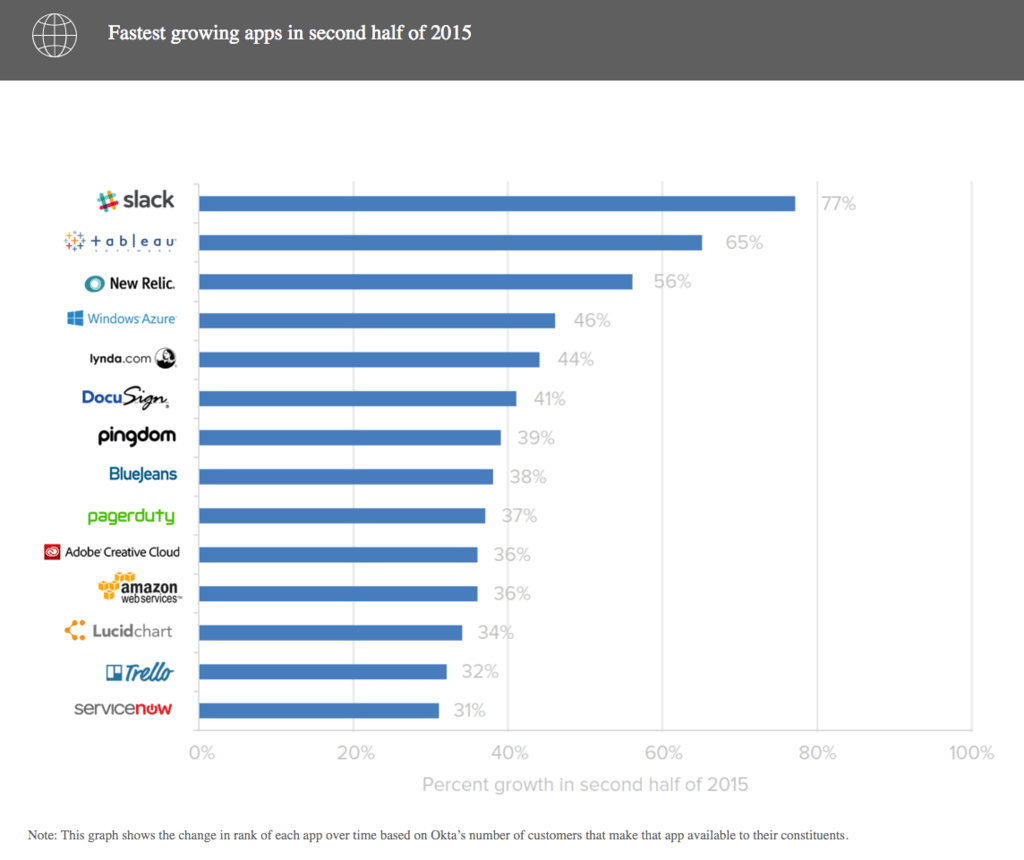 Finally, the report also found that many companies use both Microsoft Office 365 and Google Apps:
"Our survey data showed that over forty percent of companies using both Google Apps and Office 365 do so because different departments prefer different applications, presumably for online collaboration. Thirty percent of overlapping customers use Office 365 for licensing desktop products (Excel, Word and PowerPoint) only and use Google Apps for day-to-day email and collaboration. As one respondent put it, "The easiest way for us to license Office and keep it updated is via Office 365."
While Microsoft's focus on Office 365 is definitely paying off, the rise of Slack makes still us wonder if Microsoft did the right choice to not buy the service and to focus on Skype instead. Please tell us in the comments if you think Microsoft can continue to top enterprise cloud apps in the future.