Microsoft announced today that it's launching a new website creation service intended to help small businesses "expand their digital marketing efforts, allowing them to grow their business."
The Digital Marketing Center isn't necessarily a new idea coming from Microsoft and in many ways its intended use undercuts current industry resources such as Wix or Squarespace. Microsoft's new resource allows small to medium-sized businesses who may lack the expertise or budget for a design department, to drag and drop information into a templated website structure for free.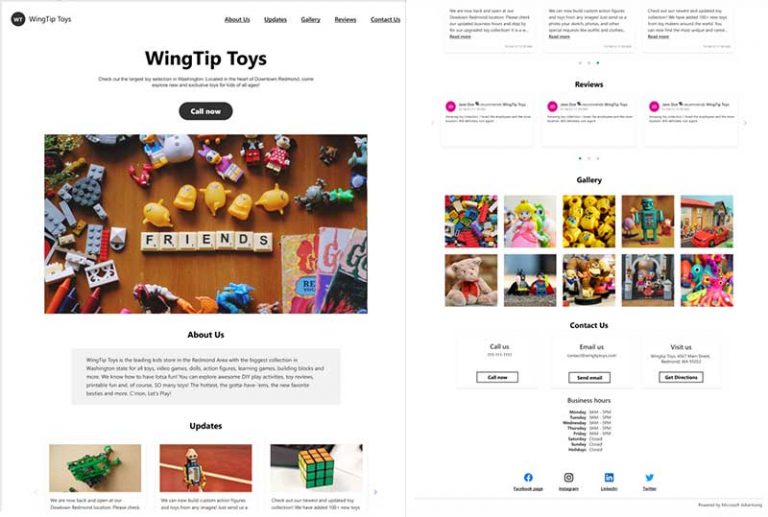 Microsoft will do most of the heavy lifting design-wise, but users will be able to add certain information to the sites that include:
Headline and description
Customer action button (Call now, Send email, Get quote, etc.)
Cover image
Business summary
Social posts
Reviews
Gallery
Business contact information
Social links
In addition to static information on the site, users will also be able to draft and schedule content from their site to be published on sites such as Facebook and Twitter.
Perhaps, more compelling than the ease of use in creating a new website or storefront is the integrated stack of data that can accompany the site.
Here is where Microsoft pulls the ol' bait and switch. The company's benevolent website creation agenda dovetails into its ultimate goal of getting more people onto its advertising platform. Once a site is created, users interested in backend data such as impressions, clicks, conversions, engagement, and audience growth will need to link their website to a Microsoft Ads account.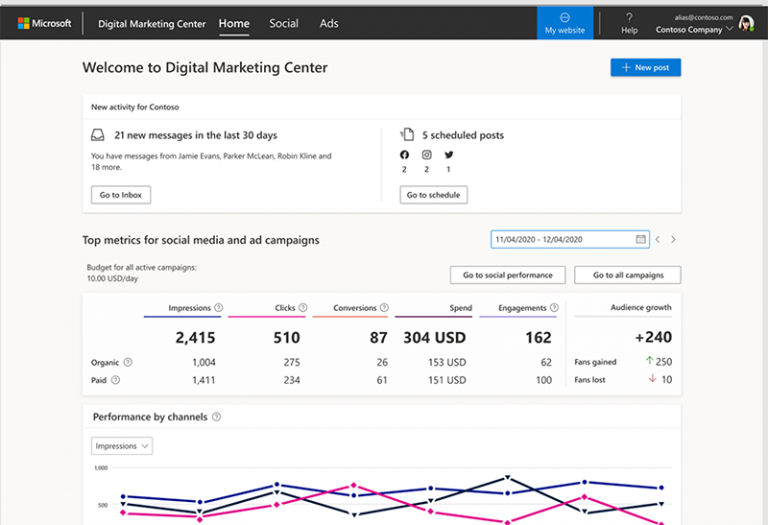 Sites aren't required to use Microsoft Ads, and the company notes that during the creation of the site.
If you choose to onboard to Digital Marketing Center without an advertising campaign, you can still create your website by onboarding through our social media management option.
Still, the deep analytics that comes with managing and optimizes a website for growth are essentially behind a Microsoft Ads paywall. As someone who uses Microsoft Ads daily, the lead quality is definitely noticeable between it and Google Ads but so are the budgets needed for leads. For a quarter of a Google budget, a Microsoft ad could return up to 2x revenue for some markets.
Microsoft's Digital Marketing Center is yet another integrated service in the Microsoft 365 stack that's intended to encourage adoption of its other services while also fostering lock-in creep. Whether or not it will be successful is entirely up to the value it offers over industry stalwarts such as Squarespace and WordPress. But at the low-low price of free, Microsoft is off to a great start.