Yesterday, Microsoft rolled out the Xbox Holiday Update to the Xbox One and its cross-platform Xbox app, bringing several new social features to the Xbox Live network such as Group Messaging, Clubs and Looking For Groups. Following this major release, head of platform engineering at Xbox Mike Ybarra gave a lengthy interview to VentureBeat to explain what the Xbox team is doing to make Xbox Live a better social experience.
While online multiplayer gameplay still requires an Xbox Live Gold premium subscription on Microsoft's Xbox consoles, Ybarra acknowledged that the Xbox team needs to have a forward-looking approach towards what is becoming an increasingly important part of the gaming experience:
Games have evolved from largely single-player experiences to team experiences. Working together as part of a group to accomplish a task. As games evolve, Xbox Live has to evolve to make sure that we're in front of what customers and game developers expect.
But the purpose of the Xbox Holiday Update is also to give more incentives for gamers to spend more time on Xbox Live, chat with their friends and explore user-generated content. "We wanted to focus on a lot of the top feedback around bringing people together on Xbox Live, making it easier to find friends, making it more inviting to play with people that have the same likes I have," he explained. And the company is also really proud of its mobile apps, with Ybarra adding that "the engagement is very high." As for future updates, the exec announced that "It's our commitment to make sure that when new features come out, users can engage with those anywhere they are."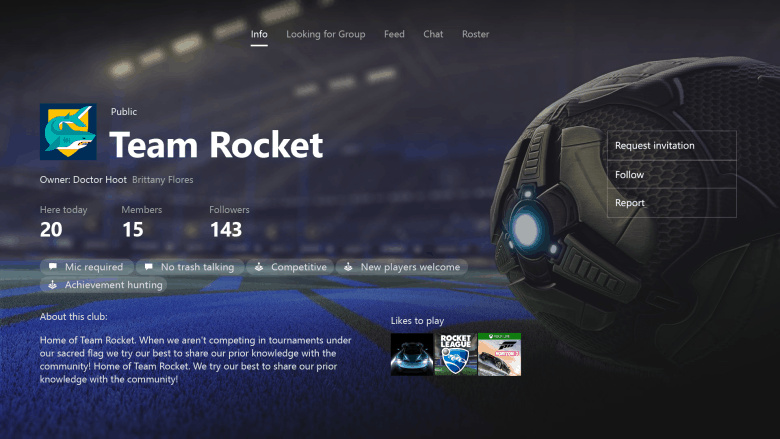 As for the new social features on Xbox Live, Ybarra shared that Looking For Groups could well give some competition to dedicated websites that passionate gamers use to find people to play with:
To me it's all about giving gamers the choices they want and making it as easy as possible. We don't want people to have to bring up websites, find websites for different games. We bring that all together in one place across our phone app, the Windows 10 app, and the console.
However, the new Arena feature which will let Xbox Live users create their own tournaments will remain in preview for now as the Xbox team is still polishing it. "It's one of the features that's among the highest growth areas in e-sports, in terms of developer and consumer interest. We're very excited about what that's going to bring, explained the exec, adding that « we're having a lot of discussions with developers about what that means and how we differentiate ourselves in a meaningful way that provides value to them."
If you haven't done it yet, you can try all the latest Xbox Live social by installing the latest software update on your Xbox One or by downloading the latest versions of the Xbox app on Windows 10, Android or iOS. For Xbox One users, Major Nelson announced earlier this week that the Xbox One Preview Program would soon become the Xbox Insider Program which will no longer be invite only. "I love the preview audience we have. They give us invaluable feedback. They're some of our most passionate fans. Their feedback impacts the product across the board, whatever it is we do," he explained.