Microsoft was keen to highlight its Intelligent Cloud businesses as they help the company beat some Wall Street expectations. While what I would dub as Microsoft's legacy sectors weighed down its earnings a bit, its Intelligent Cloud performance was an all-star during its FY16 Q1 reports.
Intelligent Cloud revenue grew 8%, to $5.9 billion in revenue on the back of high Azure adoption and the premiums services tied to it.
Specific highlights include:
Server products and cloud services revenue grew 13% in constant currency, with revenue from premium products and services growing double-digits
Azure revenue and compute usage more than doubled year-over-year
Enterprise Mobility customers more than doubled year-over-year to over 20,000, and the installed base grew nearly 6x year-over-year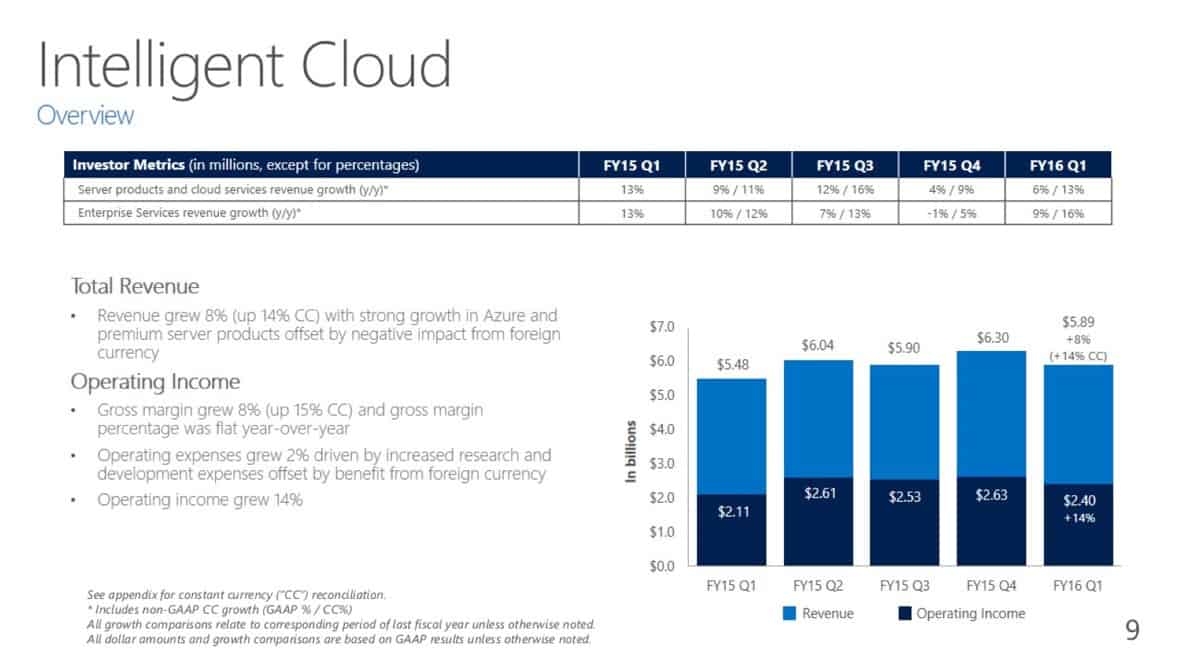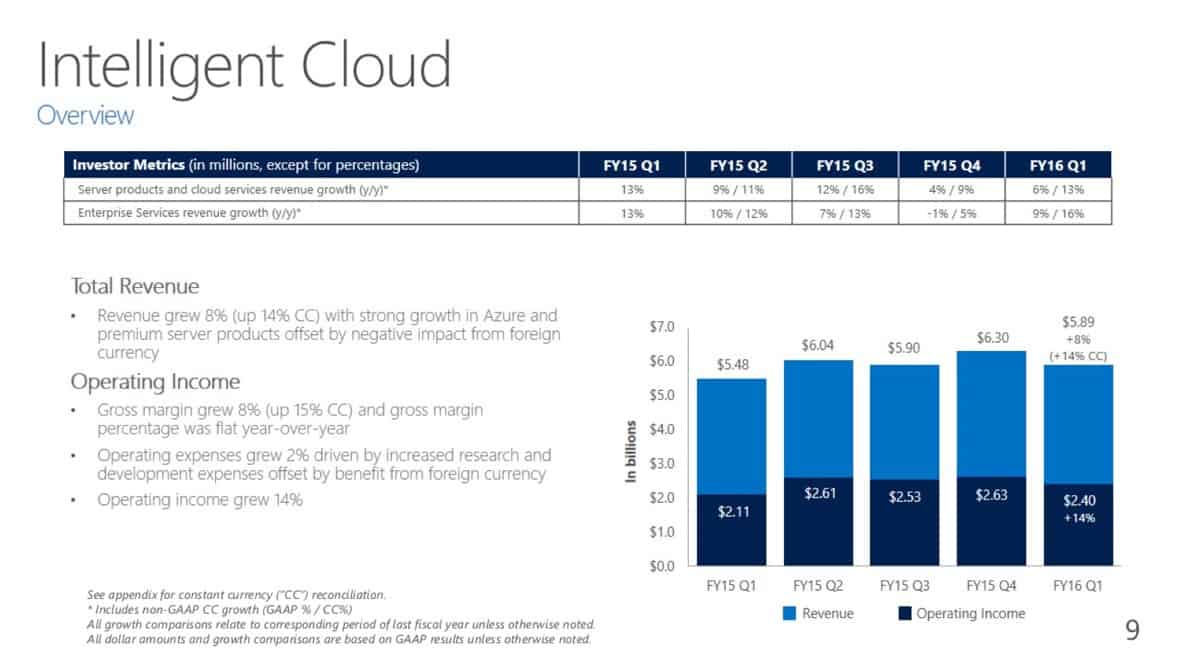 Microsoft CEO Satya Nadella seemingly confused many with his chant of 'Mobile first, Cloud First' during his first year as head of the company. As the results roll in, it is becoming more apparent what he meant, and where he's steering the company.