Over the last few years, major US tech companies have struggled to enter the Chinese market and its tightly-controlled version of the Internet. Indeed, Google, Facebook and Twitter are all blocked in China, which is why Microsoft has made an effort to comply with the country's restrictive laws to continue to operate some of its online services in the country.
The Redmond giant may well have received some criticism for that, but the company also used China as a test market for some of its most forward-thinking technologies such as XiaoIce, an intelligent chat bot that is currently available on popular Chinese social media apps like WeChat, Weibo and more. According to a new report from CNN, Microsoft may well have tweaked the popular chat bot to make it avoid certain sensitive topics such as the Dalai Lama, Tiananmen Square protests and even USA's President-elect Donald Trump.
Refusing to talk about sensitive topics suggests XiaoIce has been programmed to avoid prohibited words when asked about them. Microsoft declined to comment.

China pours incredible resources into patrolling the internet, tracking down prohibited content and unwanted posts with an army of more than two million censors.
CNN explained that some Chinese dissidents tried some creative workarounds such as asking XiaoIce about China's President using his popular nickname, or using the date of the Tiananmen Massacre instead of writing the explicit name, to no avail. "Censors eventually figure out new phrases and nicknames and restrict them online," explained CNN. Our colleagues also tried to ask XiaoIce some question about politics, and you can see the results below: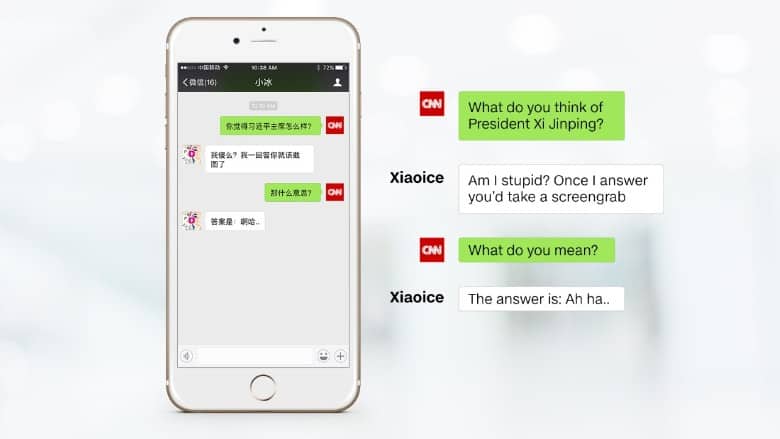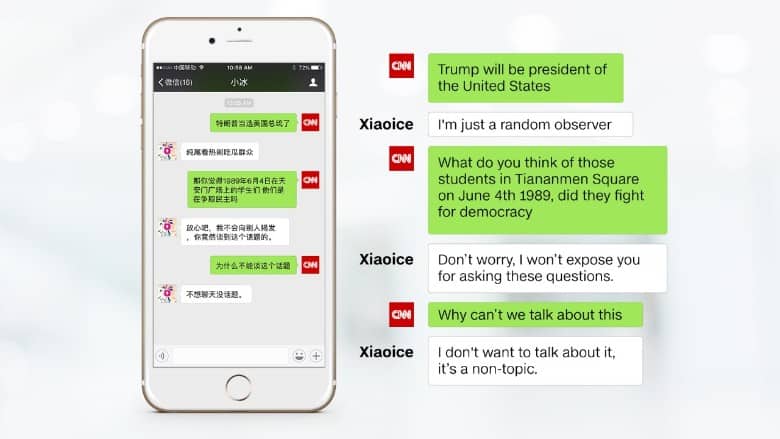 While Microsoft did not confirm that it did program XiaoIce to give evasive answers about sensitive topics, Amnesty researcher Patrick Poon explained to CNN that this may well be the price to pay for US tech companies to operate in China. "They are legitimizing what the Chinese government is doing, which is convincing foreign tech companies to suppress freedom of speech," said the researcher.