We reported earlier today that Microsoft's Windows 10 OS has managed to surpass 120 million installs worldwide. As nice as the Windows 10 launch has been for Microsoft's PR, the install process hasn't been as worry free for some Windows users. Since the July release of Windows 10, some users on older versions of Windows have complained about annoying pop-up reminders, background WiFi-chugging update processes. In some rare instances, Windows 10 bits have downloaded onto devices in preparation for an update seemingly without any user intervention.
As a rather large Fall update to Windows 10 is just a week or so out for users, Microsoft is attempting not only make it even easier to upgrade to Windows 10 but explain the process and dispel some myths floating around on the internet.
From the mouth of Microsoft executive vice president of the Windows team, Terry Myerson:
We understand you care deeply about what happens with your device. This is why – regardless of your upgrade path – you can choose to upgrade or decline the offer.
That being said, we would encourage everyone to upgrade because Windows 10 is the best Windows ever – familiar, safer, faster, and full of innovations. After any upgrade, you can easily go back to your prior version of Windows within 31 days if you choose. We do this by keeping a full copy of your previous operating system on your device – including apps and settings – for the first 31 days following your upgrade.  At any time during the first 31 days, you can go to "Settings->Update and Security->Recovery and Uninstall Windows 10" to return to your prior version of Windows."
Myerson continues, addressing the notifications users of older versions of Windows are receiving. It seems going forward, the once annoying notification to upgrade for some, is being evolved. The notification will now have a more 'approachable' feel and should appear clearer to users as to what is being asked. Users will also now have the option to dismiss the notification in their respective Windows 7 or Windows 8.1 settings.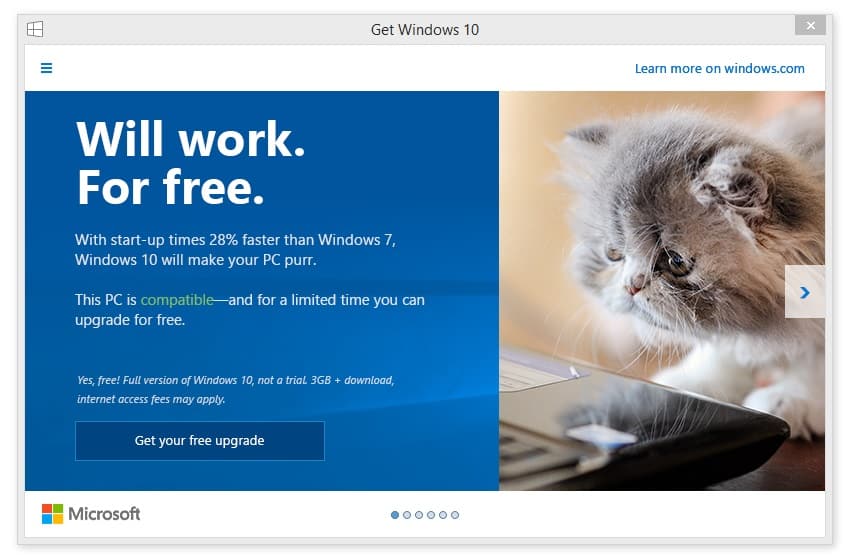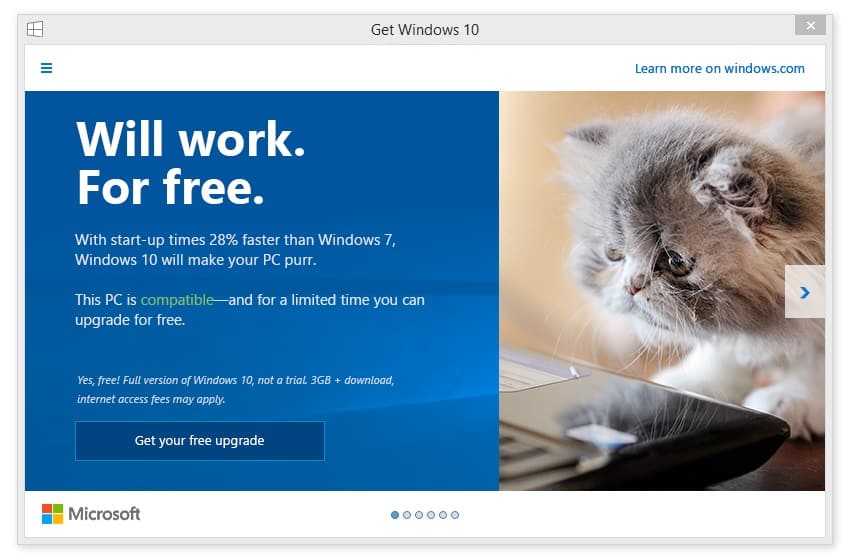 For users who decided to finally take the plunge and update, there are now going to be new processes in place to ideally transition from one version to another as smoothly as possible. Beginning with how Windows 10 is categorized and where users can find the update.
We will soon be publishing Windows 10 as an "Optional Update" in Windows Update for all Windows 7 and Windows 8.1 customers. Windows Update is the trusted, logical location for our most critical updates, and adding Windows 10 here is another way we will make it easy for you to find your upgrade.
Early next year, we expect to be re-categorizing Windows 10 as a "Recommended Update." Depending upon your Windows Update settings, this may cause the upgrade process to initiate automatically on your device. Before the upgrade changes the OS of your device, you will be clearly prompted to choose whether or not to continue. And of course, if you choose to upgrade (our recommendation!), then you will have 31 days to roll back to your previous Windows version if you don't love it."
Myerson also discusses more pressing issues of the upgrade process such as upgrading over a metered connection, with a DVD ISO and upgrades for Non-Genuine users. As far as metered connections go, Windows 10 will default to users Windows 7 or Windows 8.1 settings. According to Myerson, users who opt out of automatic updates, should still manually check for updates now and then and also consider installation of all 'Recommended' and 'Important' updates. Doing so will allow Windows 10 to use a metered connection only if there is a security issue addressed in the update. Otherwise, it's still up to the users to install updates.
For users who choose to do a full and clean installation of the Windows 10, the Windows team will issue an update to the Media Creation Tool allowing the creation of DVD ISO's or USB keys from within the OS.
Myerson touches on the efforts non-Genuine Windows customers have gone through to get Windows 10, and to use that feedback, he and his team are willing to try an experimental one-click opportunity to get a Genuine copy of Windows. Users will be able to go to the Windows Store to grab a valid copy of Windows 10 using an activation code they happened to purchase elsewhere. The experiment is only being opened to the US for now, but based on telemetry, the Windows team may scale it to other countries.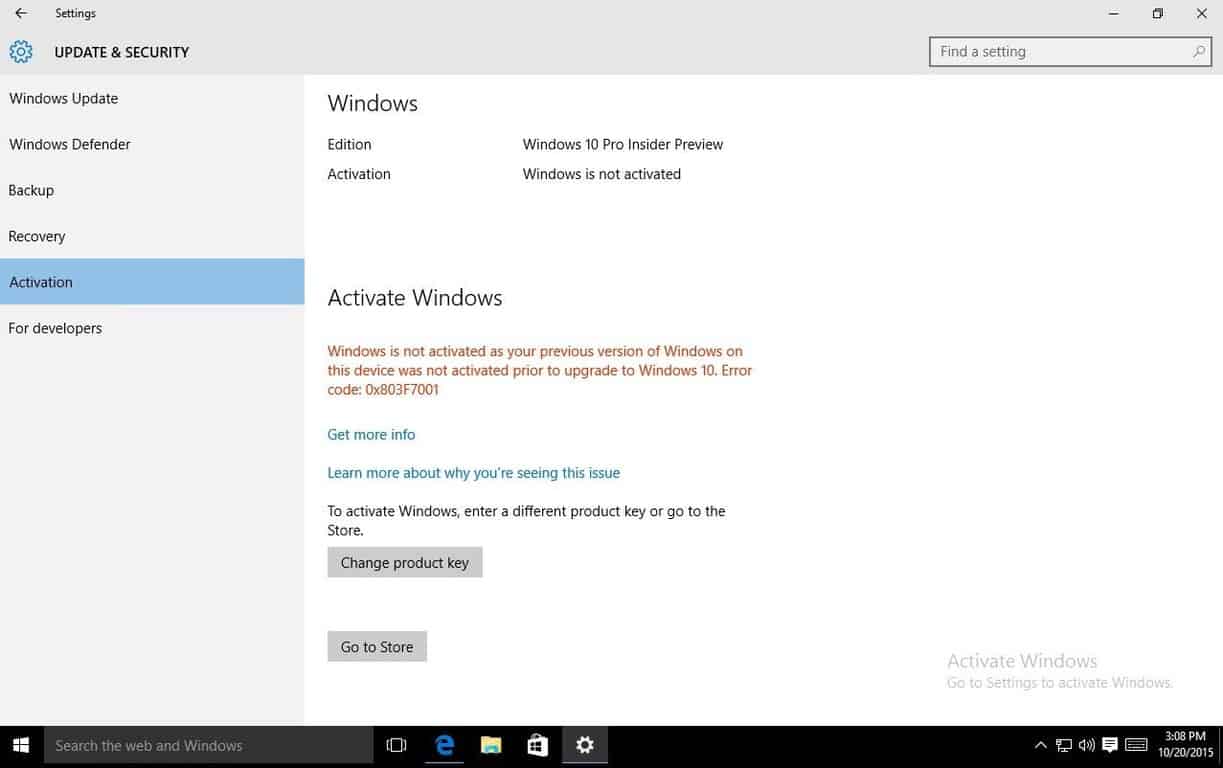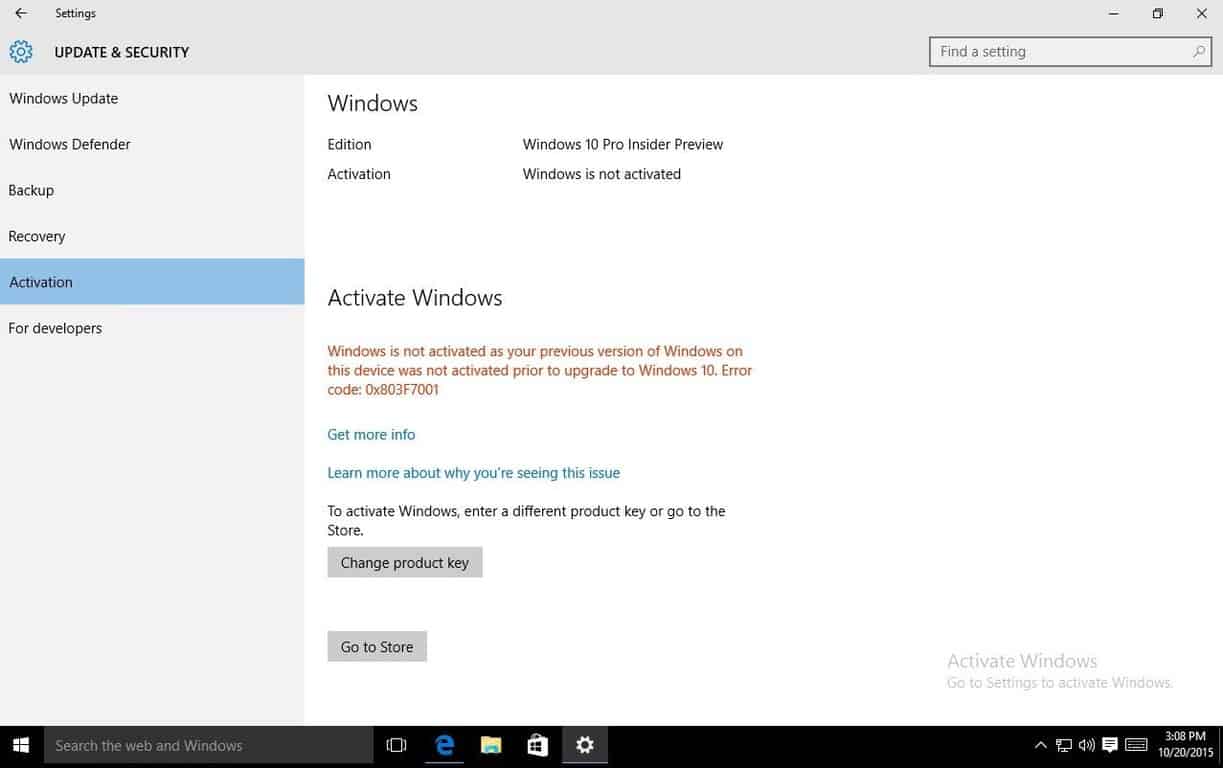 According to Myerson and the Windows team, many of these improvements come by way of the feedback users have been offering, and they would like that continue. For anyone using Windows 10, you may have noticed a little pop-up asking for feedback about new features. That feedback is something the Windows team hopes reaches more of their users.
Share yours or your friends and family's upgrade experience in the comments below!