Microsoft announced yesterday several new features coming to Outlook across Windows, Mac, web, and mobile platforms. Not all Mail and Calendar features will roll out to all platforms at the same time, and we'll just highlight the most important additions below.
First of all, Outlook.com can now help you pay your bills on time with bill pay reminders. That's right, the web app can now identify bills in your mail and automatically create calendar events on the due date.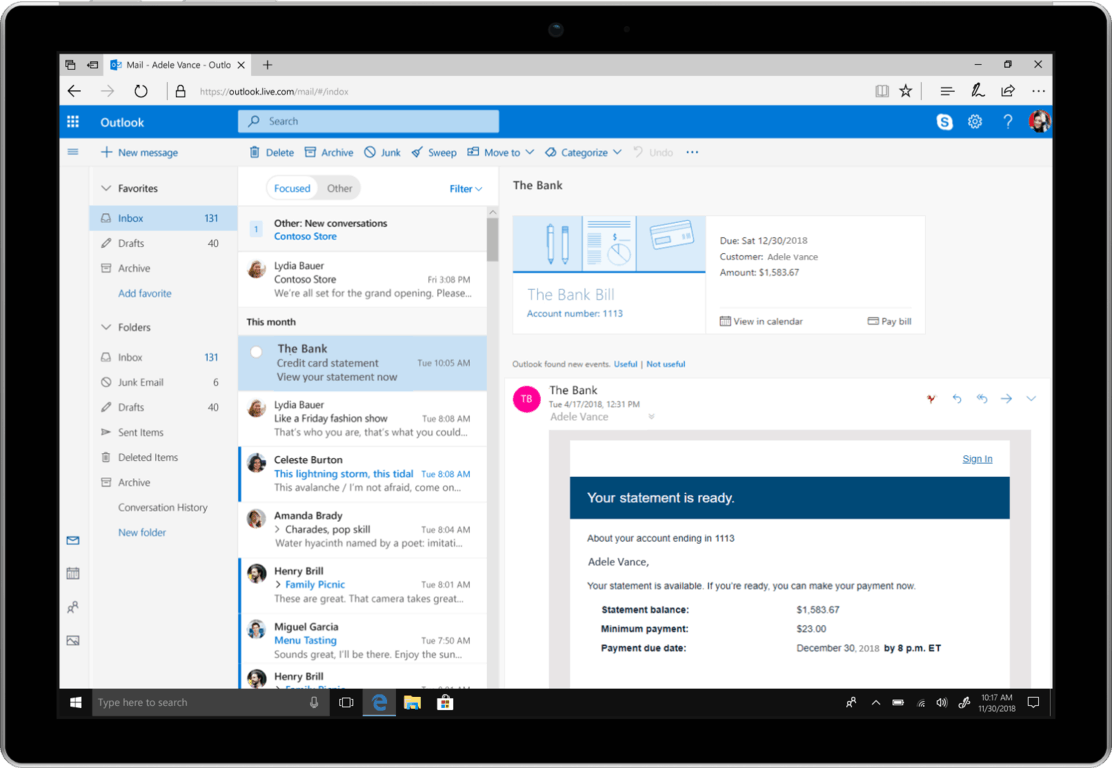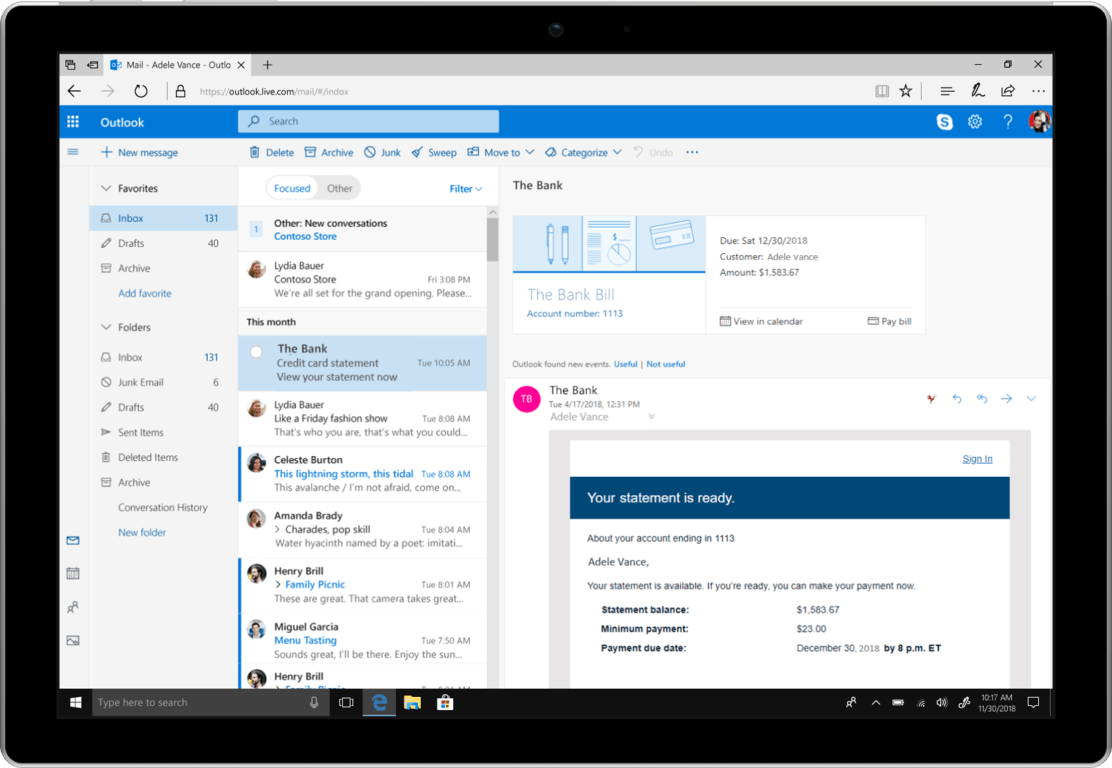 Outlook for Windows has also been updated to suggest event locations when you create a meeting, and the suggestions will use recently used and available conference rooms as well as Bing. During the process, You'll also see a new option to allow or prevent the forwarding of your calendar invitation.
Among other highlights, Outlook for Windows now lets you see the tracked responses and RSVPs for all your meetings. The Windows app also supports up to three time zones, which you can add under File > Options > Calendar Time Zones. Multiple time zones are also supported on the Mac and Outlook on the Web.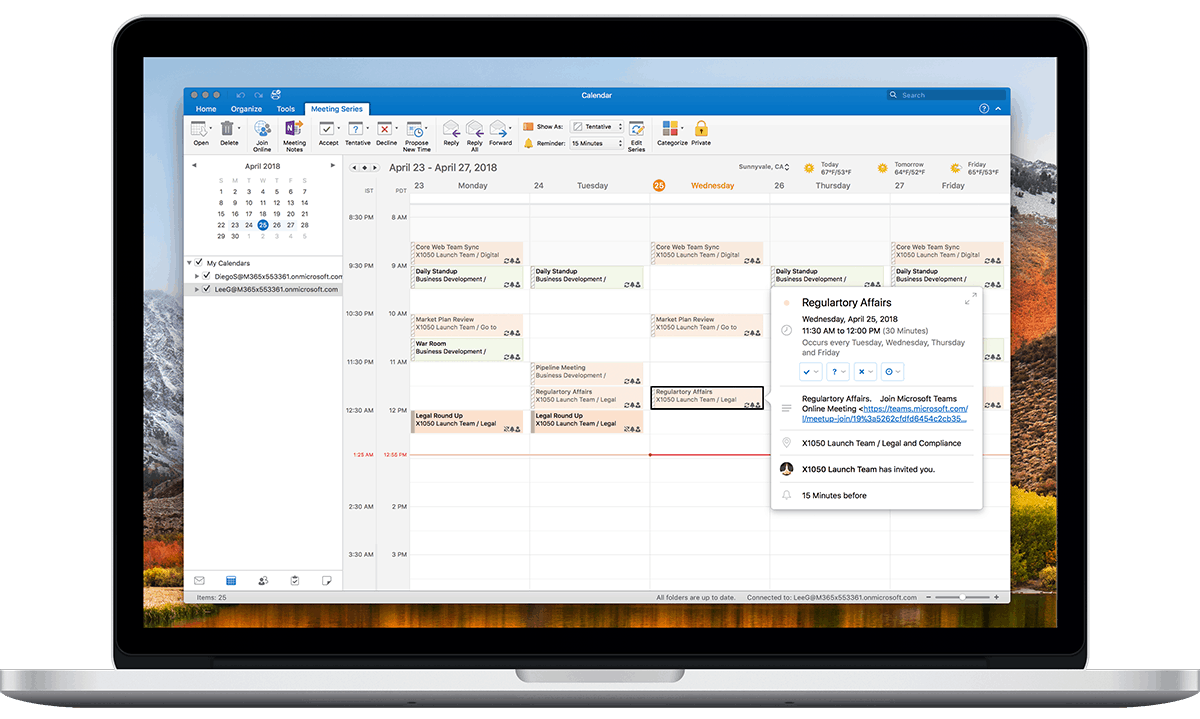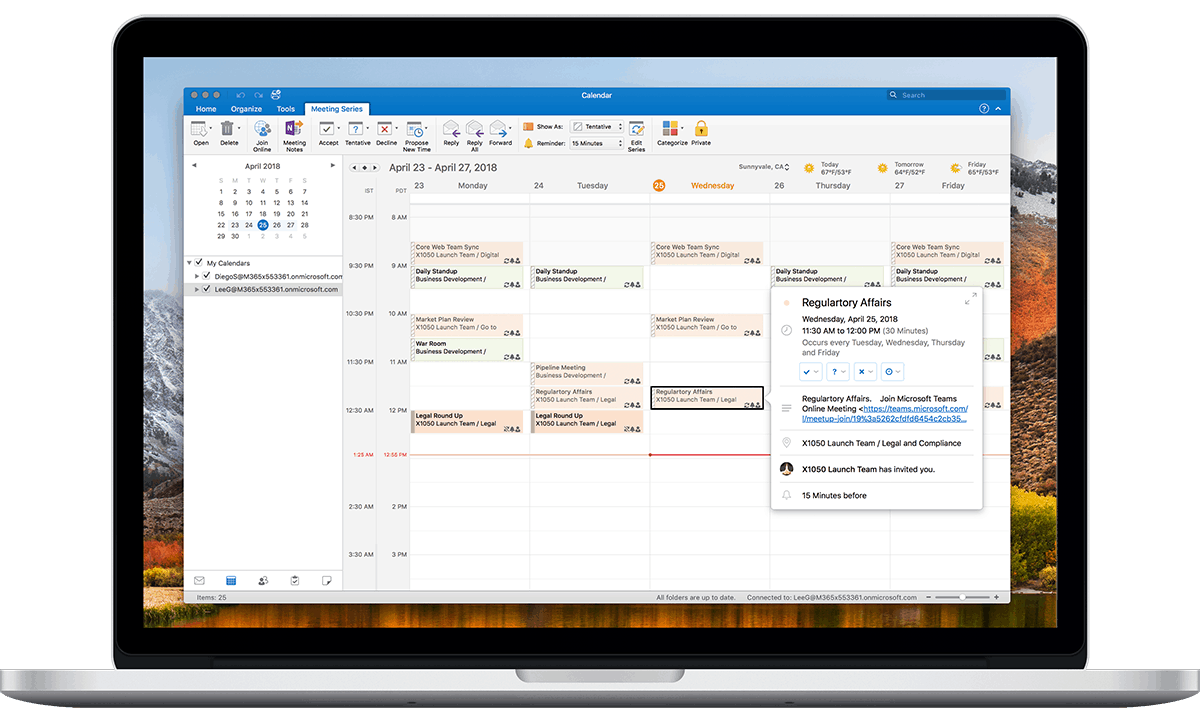 There are a lot of new features coming to Outlook for iOS and Android as well. On iOS, the Outlook app can now show you organization directory details, helping you see who your contacts report to (this feature only works with Azure AD accounts). You may also have noticed the new Quick Reply feature, which added a reply box at the bottom of your email conversations. As for the Outlook app for Android, an upcoming update will add an integration with Office Lens later this month. When writing an email, you'll be able to tap the new photo icon and quickly scan a whiteboard, document, or photo.
In June, the Outlook apps for iOS and Android will also get a new "Favorite people" feature, letting users keep select contacts front and center across mobile and the web. You can learn more about all the new features coming to Outlook in May and June on Microsoft's blog post.