From laptops, tablets, convertibles, 2-in-ones, plain old desktop PC's, and even mirrors, there are roughly 400 million active Windows 10 devices in the world today. While that falls short of Microsoft's 1 billion device goal, just a while ago at the WinHEC 2016 conference in December in Shenzhen,  Microsoft detailed to over 140 OEMs the kind of devices that they would like to see for the holiday season. In a recently release video of the session titled, "Next Generation of Windows Devices," the Redmond giant explained that it would like to see five specific device types for this year's upcoming holidays (via ZDNet.com)
According to the report, Microsoft is also urging OEM marketing campaigns to focus on Windows Hello and Security between January and March of 2017, then Cortana from April to June of 2017 (just in time for graduations, and the summer gifting season.) The five device types, meanwhile, include "PCs for the modern creator", "modern peripherals for everyone," "PCs to power mixed reality," "PCs for the gamer and media fanatic," and "IoT devices for verticals."
When it comes down to the fine details, "PCs for the modern creator" include devices with Cortana for "command and control," and devices that feature pens, and touch support, as well as world facing and user-facing cameras. Though Dell's devices are centered on the education market, we previously saw Dell highlight devices with these exact features in their upcoming Windows 10 education laptops for 2017.
Next up, "modern peripherals for everyone" includes Windows Hello external devices, wearables, headsets, keyboards, dials, and so forth. Microsoft previously pointed the public to these devices, and about a month ago, highlighted a growing list of Windows Hello enabled companion devices and the increasing opportunity for their partners to capitalize on the password free solution to logging into a Windows 10 device.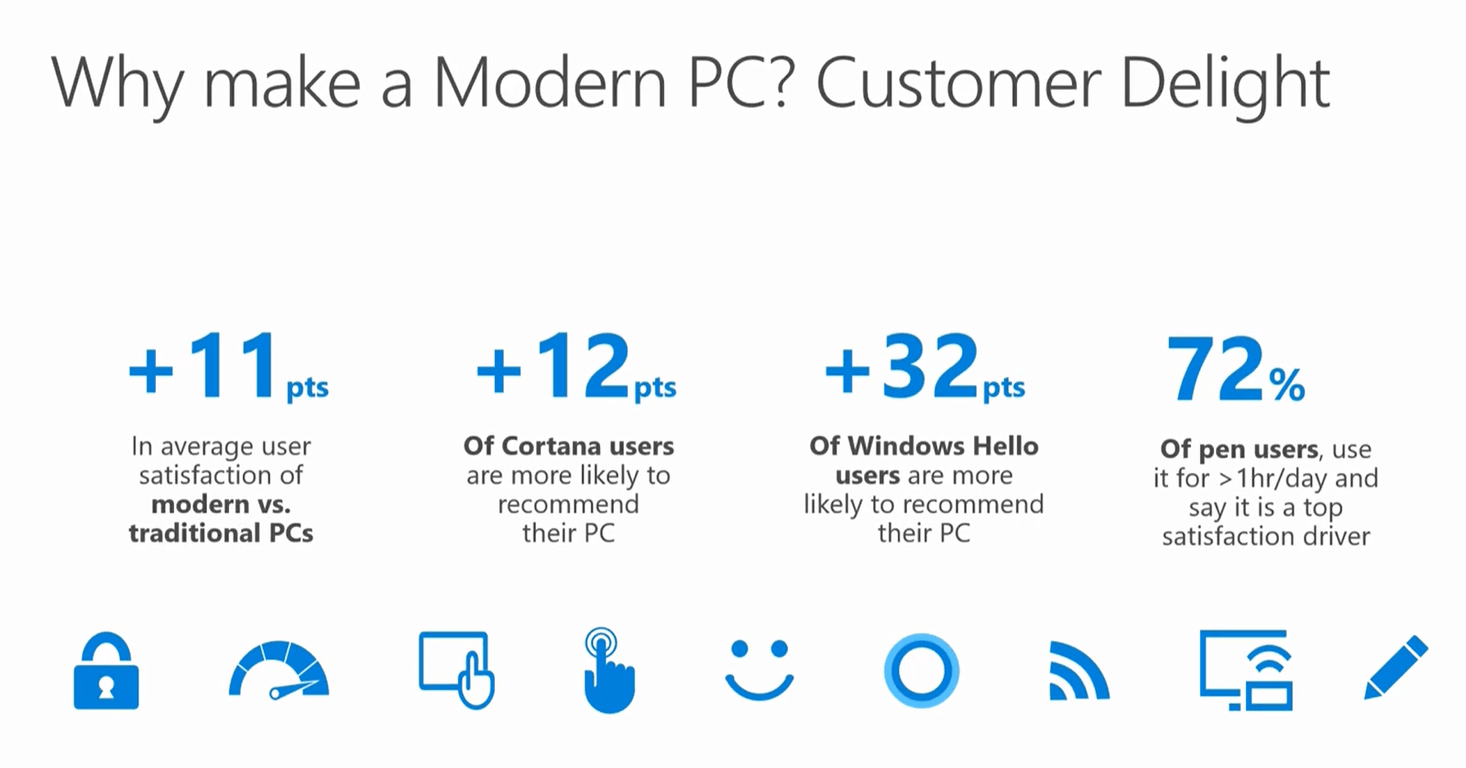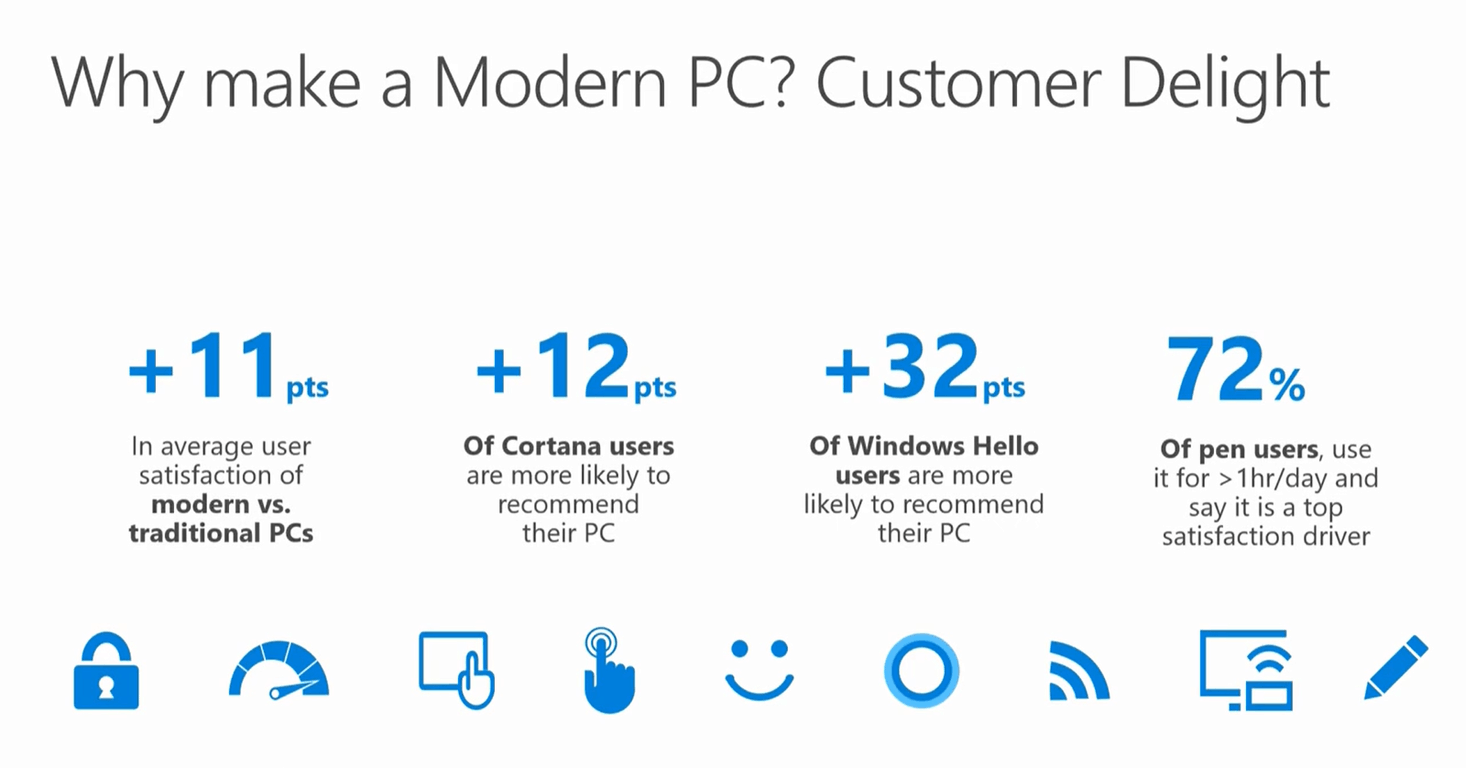 Third up, "PCs to power mixed reality" cover desktops, notebooks, and backpack devices which might end up powering the many planned Windows Holographic headsets. In line with this, "PCs for the gamer and media fanatic" cover high-end gaming PCs which are powered by DX12 GPUs; HDR or WCG displays and Xbox-compatible peripherals. This would make sense, as Microsoft is bringing Xbox and Windows 10 together with Xbox Play Anywhere, and through an expanded wireless ecosystem featured in new PCs and accessories.
Rounding out the list is "IoT devices for verticals" which are devices that are powered by Windows 10 IoT. With this area, Microsoft would like to see devices for smart manufacturing, smart retail and smart home portfolios. We previously heard Microsoft mention this with Cortana in cars and speakers, and Windows 10 powered fridges.
What do you like to see in a Windows 10 device? Let us know what you think by dropping us a comment below! And, be sure to keep it tuned to OnMSFT by following us on Twitter, so you won't miss a single minute of your Windows 10 device news and information.