The former head of Windows, Terry Myerson took to the stage last year during the WinHEC conference to unveil the company's new always-connected initiative.
Always Connected PCs that are instantly on, always connected with incredible battery life.
This year at Microsoft's WinHEC (Windows Hardware Engineering Conference) 2018 Events in Taipei and Shenzhen, OEM Partners showed of made a pitch for their second round of always-connected devices, many of which were ARM and Intel Mobile architectures with LTE cellular connectivity that rely on the use of a SIM Card or eSIM like today's mobile phones (via All About Microsoft).
On the heels of several new PC reviews and releases recently, Microsoft is looking to go back to its old role as an alley-oop assisting Center, by providing a bit of digital billboard space with a new section on its Microsoft Store website to help OEM's peddle their wares powered by Windows.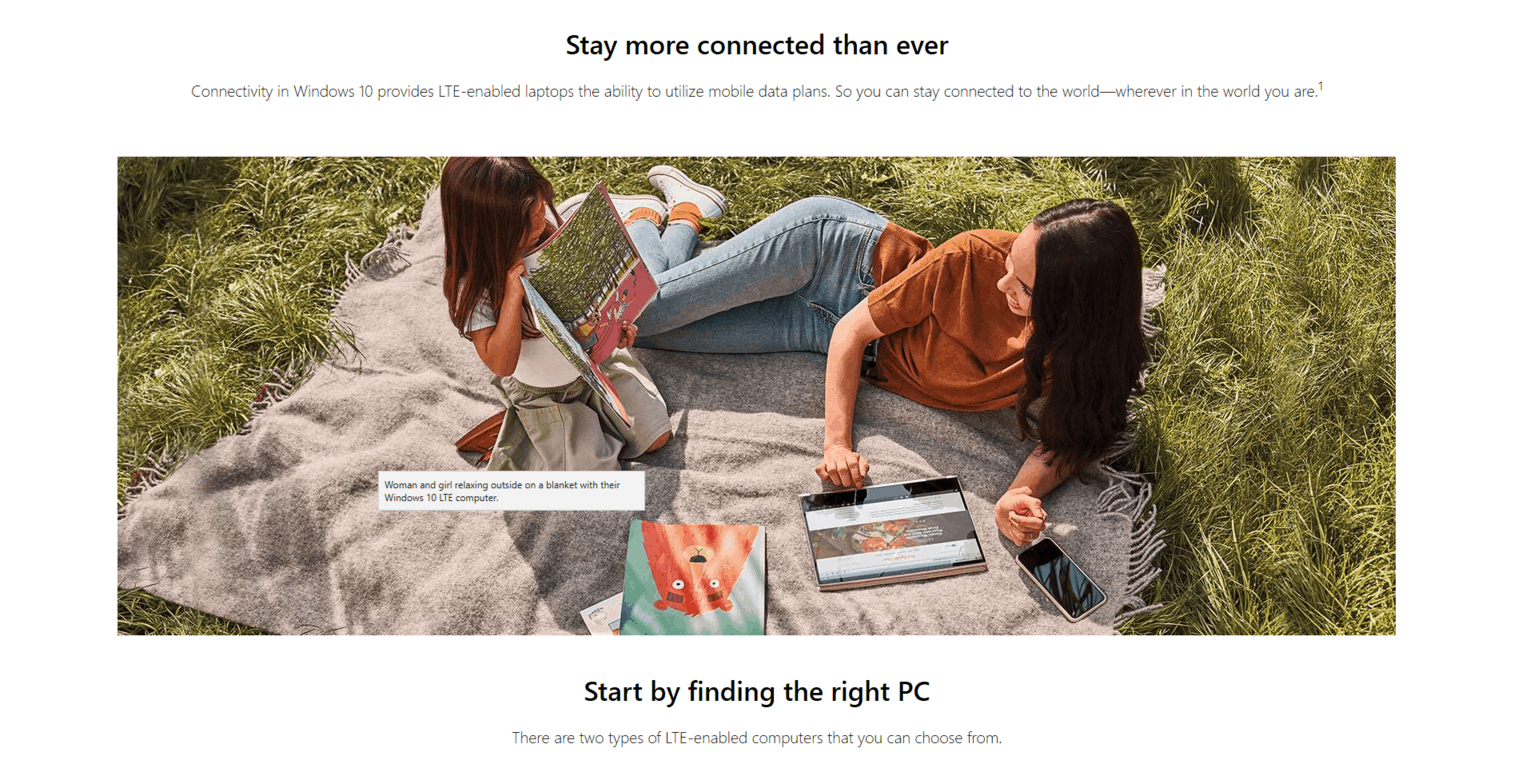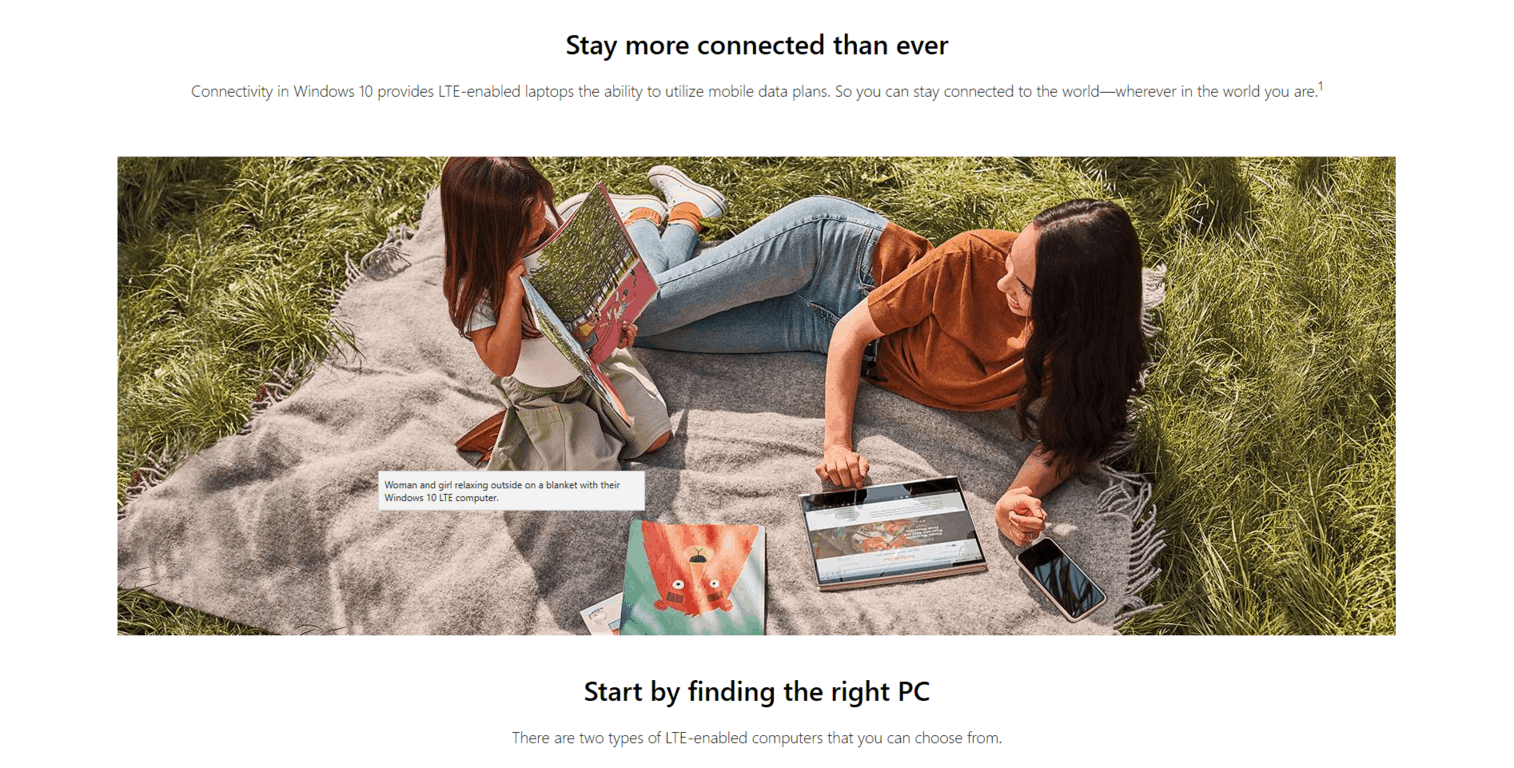 For some, the new marketing move may feel like a throwback to 2012, when Microsoft started helping OEM market Windows 8 PC's. With a half a billion dollars dedicated to marketing its new hybrid touch operating system, some observers saw Microsoft's stewardship of the industry's marketing direction as a desperate move by a company flailing to make Windows 8 a success, others saw it as the company having a more direct hand in helping partners educate the market on the benefits of new computing paradigms. What both perspective observers agreed upon, was that the days of such public facing co-marketing were behind Microsoft, however, it would appear that strategy continues today with the company's new highlighted Always Connected PC purchase page on the Microsoft Store Online portal.
While it seems Microsoft is doing some of the digital promotion of the new ACPC lines on its new page, its the OEM's that are placing substantial financial bets on PCs running a Snapdragon 850 chip such as Lenovo with the Yoga C630 or Samsung as they ditch Intel for the released its Galaxy Book 2 and use Qualcomm technology  which improves LTE speeds by 20 percent.
The drive last year when OEM's partners showed off there first Windows 10 ARM devices indicated that the Always-Connected PC would be in its own category, but the sub-category is quickly proving to be the future bet many companies are making with their product lines. Erin Chapple, Corporate Vice President said;
"A 'modern device,' now, to us, is an Always Connected PC"
Chapple also said,
Built-in LTE networking will allow them to shift to "network as a service" rather than setting up and run their own custom networks.
Once again, Microsoft finds itself in the educator's seat as the new page explains what eSims are, the convenience afforded by them and where customers can go to purchase them for their new devices.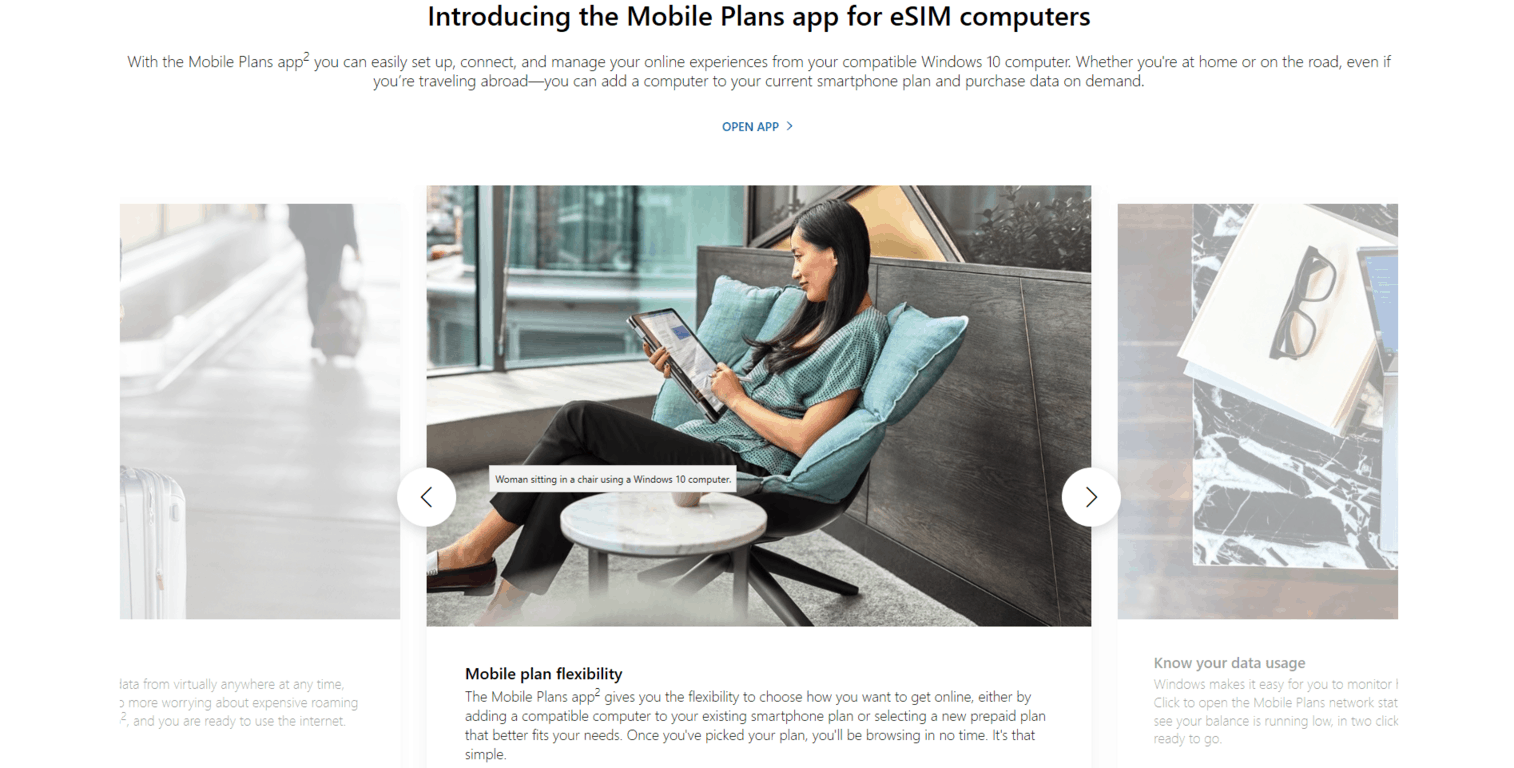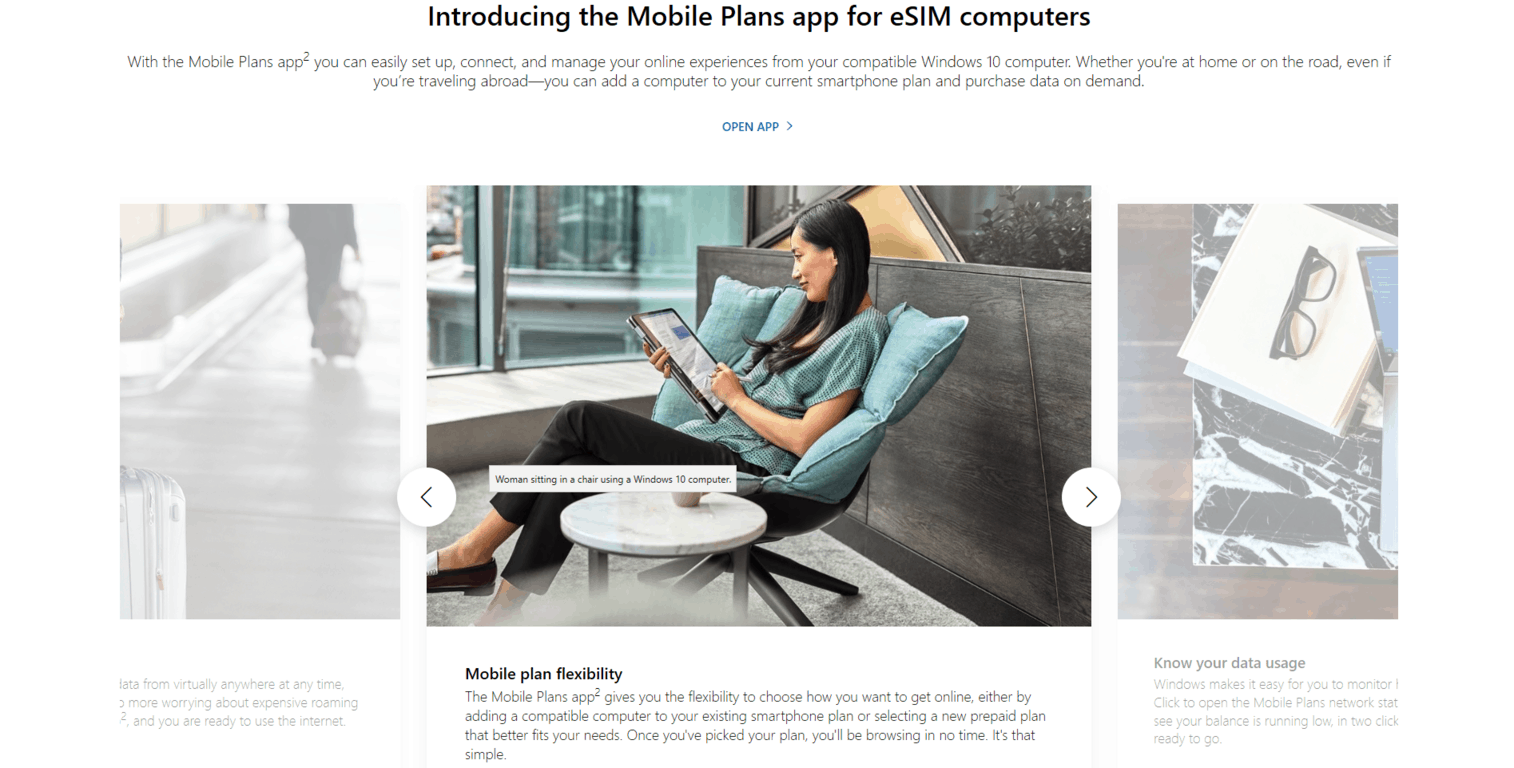 As interesting as the concept of eSim and Always Connected PCs may appeal to an average person who operates a smartphone, Microsoft's true push into forging this new PC category is arguably one that targets enterprise. With the release of the Surface Go with LTE support, Microsoft is quietly laying the foundation for its Point-of-Sale marketing benefits of ACPC's, and it seems on the back of those efforts, OEM partners benefit.
While not as daunting as trying to convince customers to buy into a chunky PC tablet or a hybrid PC/mobile operating experience from overpriced laptops with seemingly unnecessary touch panels bolted on, the industry shift to Always Connected PCs will undoubtedly feel like another semi-Herculean task placed the shoulders of Microsoft and its partners this shopping season.