Microsoft is rolling out today a new profile experience in Office 365 which will improve collaboration with colleagues and external contacts. The new contact cards have been redesigned to "put people at the center of the connected suite experience," explained the Office team.
First of all, you'll see that the new profile experience is organized around four tabs: Contact information, About, Ortanization and Recent files. According to Microsoft, the profile cards now leverage machine learning and the Office 365 graph to surface information that is most relevant to you. More specifically, The Organization view has been designed to "surface other people relevant to the person you are looking up based on their working habits and communication."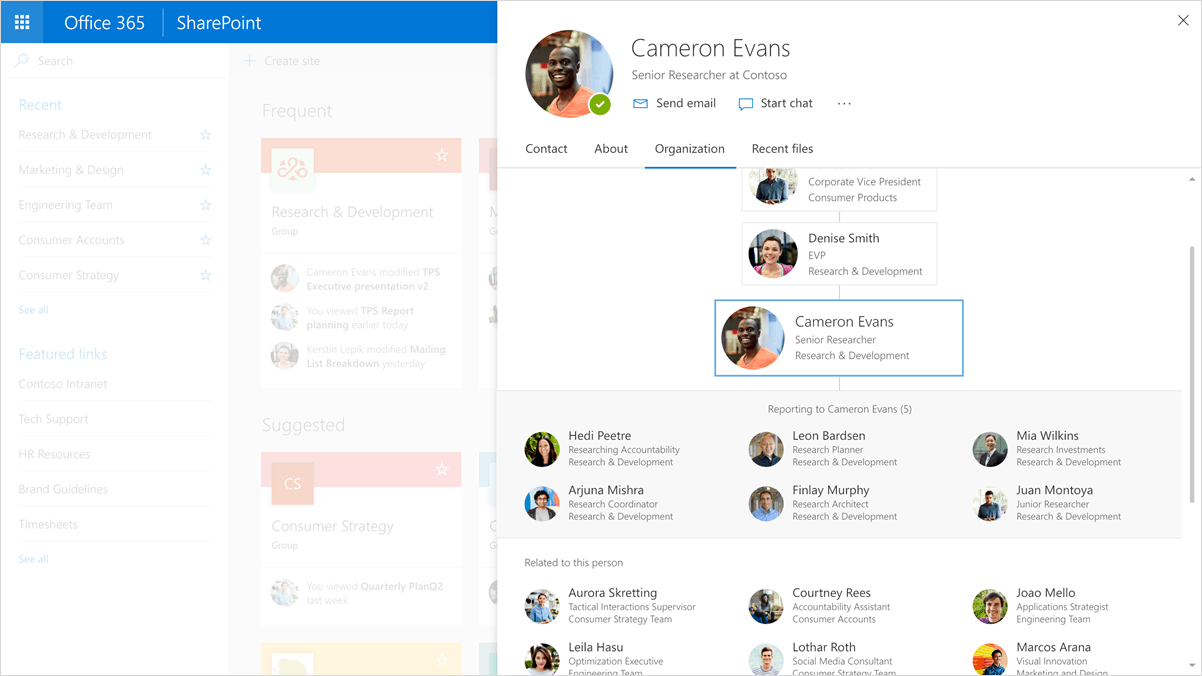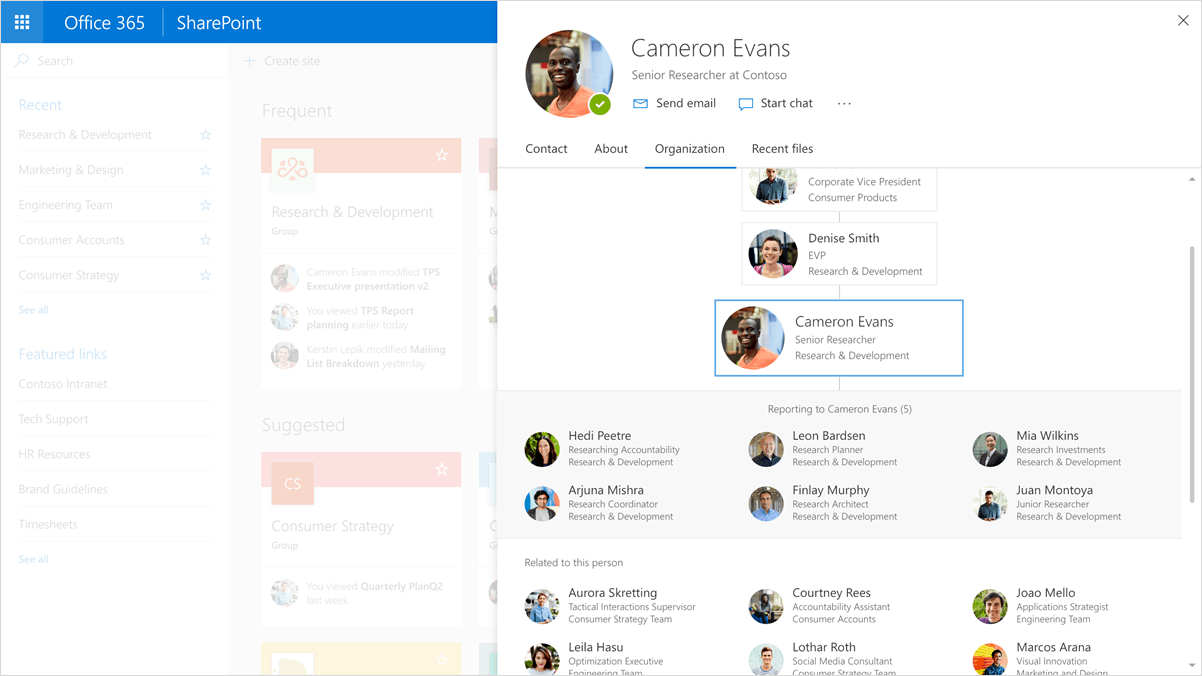 The Office team also made sure that the new profile experience remains unobtrusive: you can check concacts details and more by just hovering over a name, but you'll have to click on the card to display the full contact card. "We've made it easy for users to achieve these tasks with as little interruption to their workflow as possible," explained the Office team.
The new profile card experience will roll out first to Office 365 customers enrolled in first release, starting with OneDrive for Business and SharePoint Online. All Office 365 customers will receive the new features over the next few months.