Microsoft has started testing a new Dark theme option for its To-Do app on Windows 10. For now, the Dark theme is only available for select Insiders, and we've noticed it today on the version 1.34.1806.26001 of the app (we saw the update on a PC enrolled in the Skip Ahead ring).
You can turn on this Dark theme option in the settings, and you'll notice that it looks more like a dark grey, unlike the deep black color we currently see in other Windows 10 apps such as Groove or Settings. Still, this Dark Grey color is much easier on the eyes compared to the Light theme, which can be really hard to look at at night.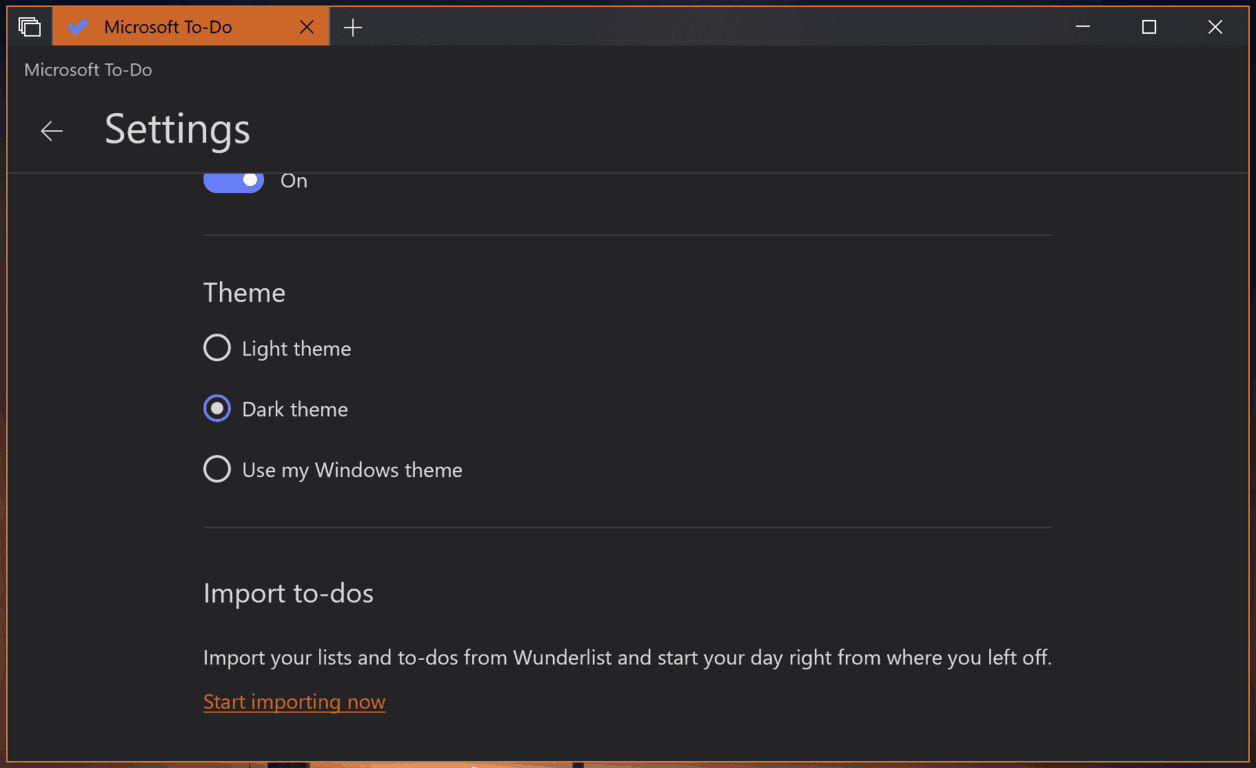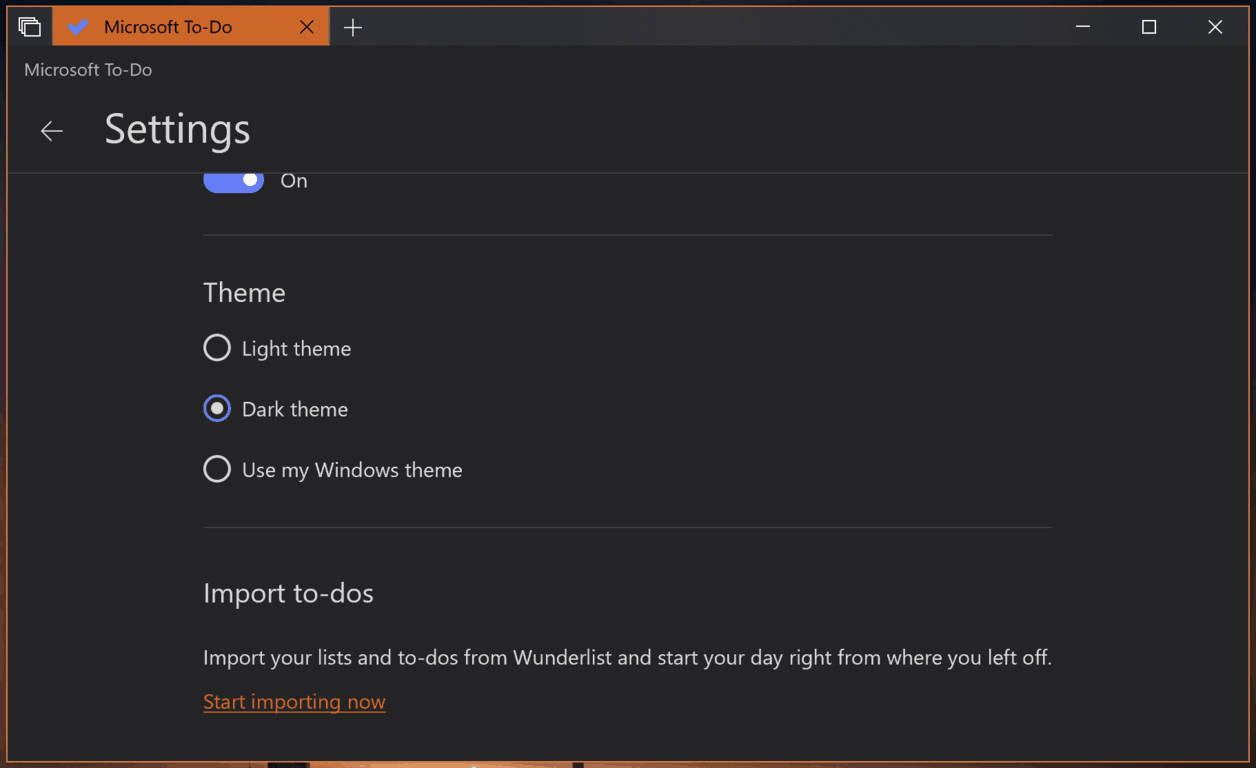 The team told us today that they plan to bring this new Dark theme option to all platforms where To-Do is available, though there is no ETA yet. In the meantime, non-Insiders can expect to see it in the Windows 10 app over the coming weeks.