Microsoft To-Do beta testers got to play with a new File Attachments feature last week, and this new capability is now available on all platforms starting today. You can now attach multiple files to your tasks, though there is a 25MB size limit. File Attachments are also only supported on personal task lists, leaving shared lists out of the party.
One of your most requested features has just landed across all our platforms—file attachments! In our latest update (1.49), you can upload any file or photo (up to 25mb) to a personal list. pic.twitter.com/dibGA5KH12

— Microsoft To Do (@MicrosoftToDo) January 28, 2019
As you may know, Microsoft To-Do uses Microsoft Exchange for syncing information with Outlook.com and Office 365 accounts. That means that the app integrates with Outlook Tasks, and you'll be able to see any files attachments in the Outlook desktop app on Windows (unfortunately, Outlook for Mac doesn't support file attachements within Tasks).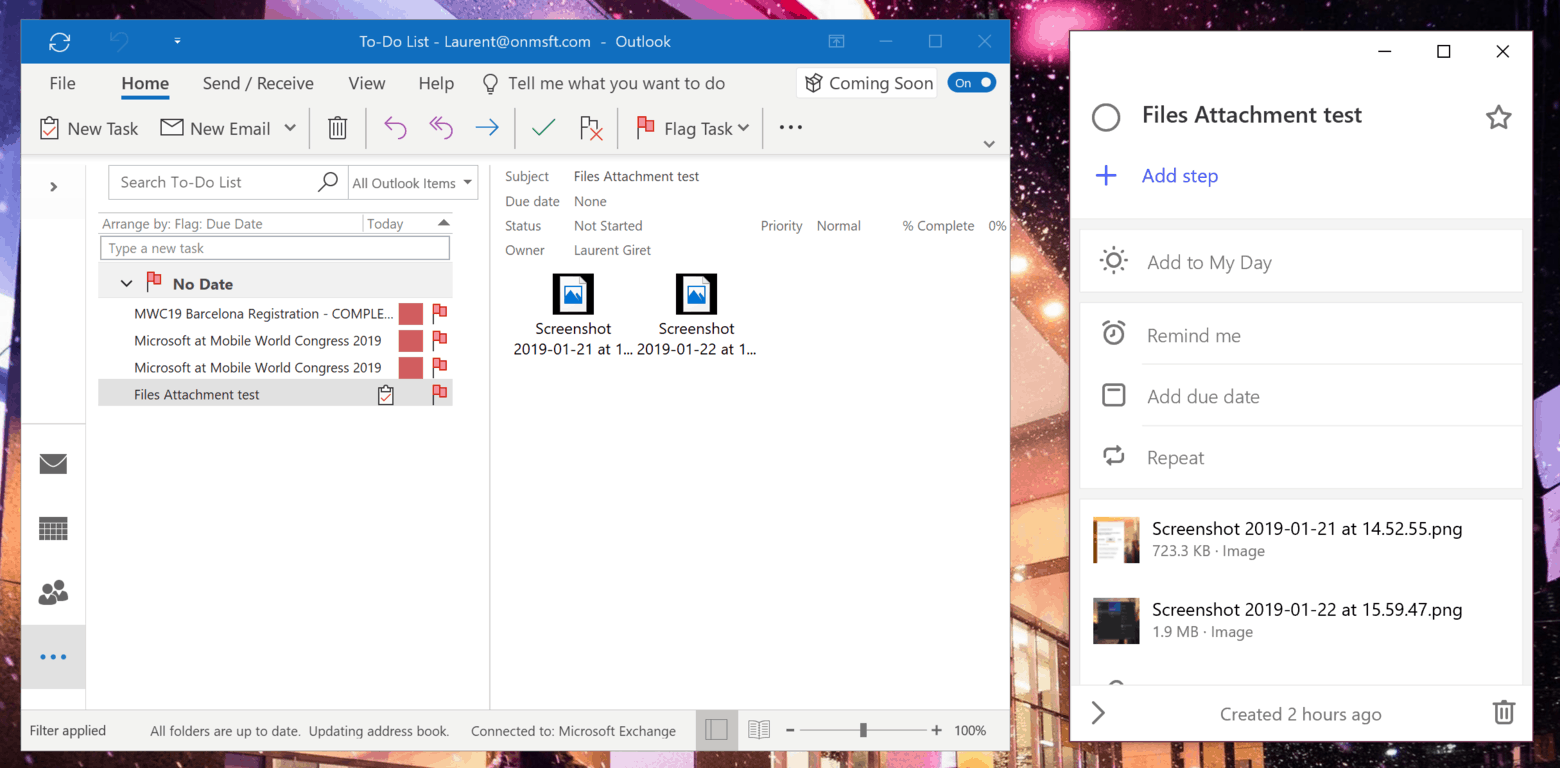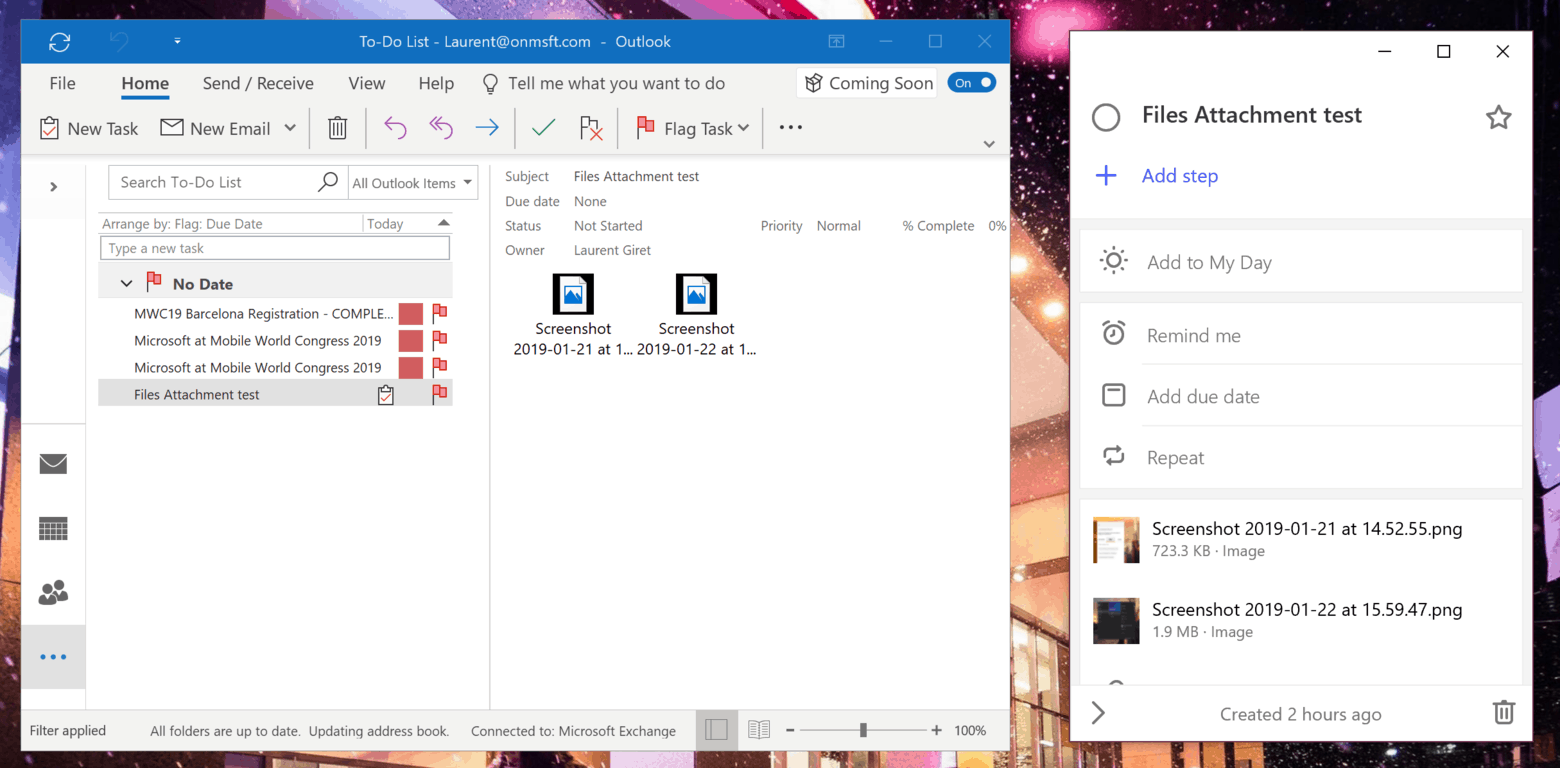 File Attachments were one of the most-requested feature from users, and it's nice to see the team finally deliver. More new features are in the pipeline such as flagged email integration and Planner integration, and you can help the team set their priorities by sharing your feedback on the dedicated UserVoice website.