Windows Insiders on the Fast Ring can now test a redesigned version of the Windows 10 People app, which now looks slightly more consistent with the native Mail and Calendar apps (via Aggiornamenti Lumia). The big headers for "Contacts," "What's new" and "Groups" are gone, replaced with a hamburger menu with Acrylic transparency effects.
Clicking on a contact will open a card on the right where you can see contact details, recent conversations and upcoming events with this contact. There is also a pin button to add contacts to your taskbar (next to the My People shortcut) or your Start Menu.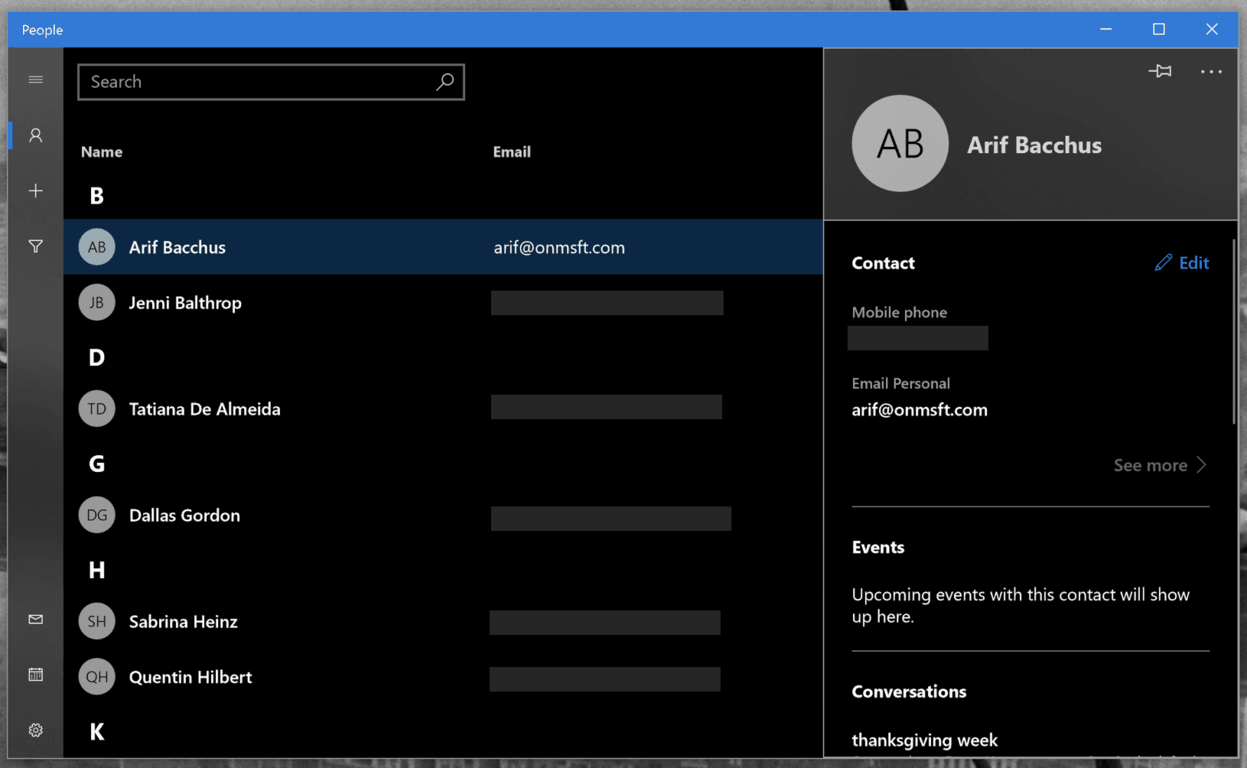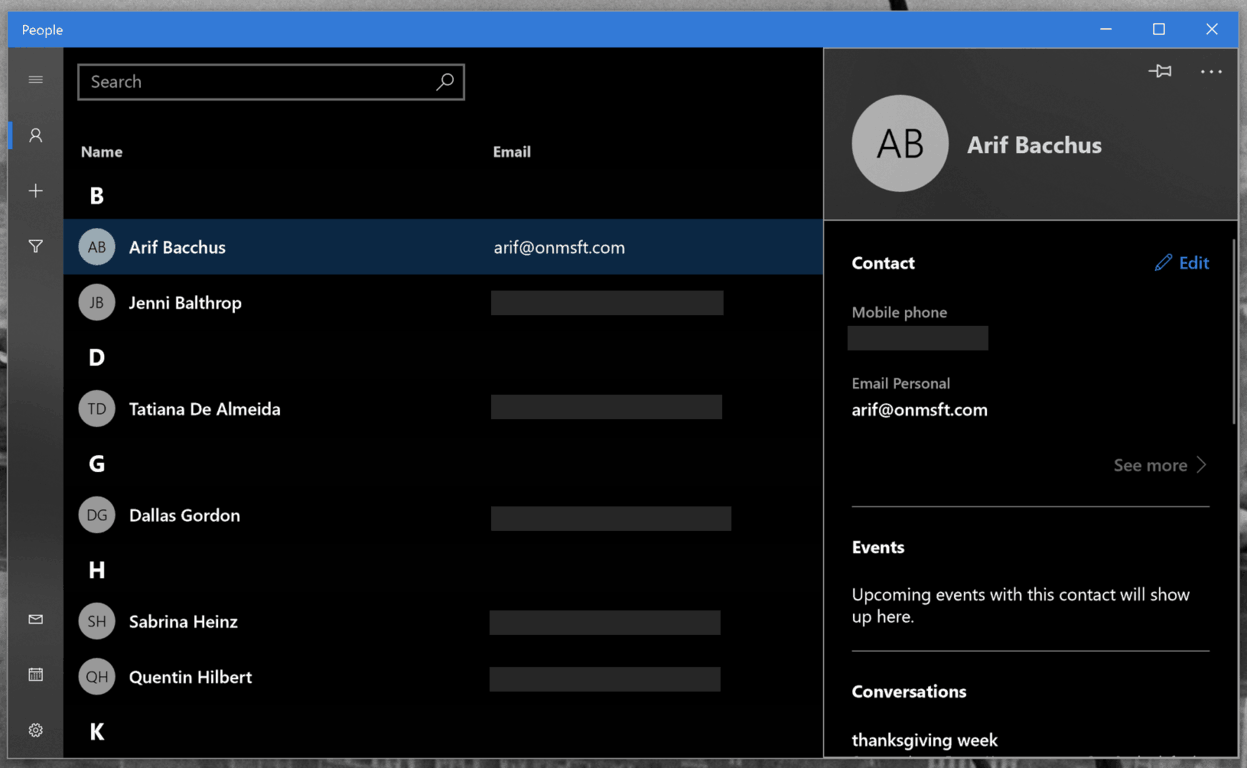 We're not seeing the update on Windows 10 Mobile yet, but the new desktop app is quite an improvement over the previous version. If you're on the Fast Ring, the version 10.3.3241.0 of the People app is what you're looking at, let us know in the comments if you like this new design.