Khushal Bherwani, an SEO Analyst has spotted a new feature that Microsoft is apparently testing in Bing, with the search box in Microsoft Bing appearing in the bottom right corner of the page.
When searching for something using the search box at the top left of the page and scroll down the search results, a floating magnifying glass appeared. From this point, clicking on it activated another search box at the bottom of the page as illustrated in the video attached to Khushal's Tweet.
???? Bing test "Search Bar: at right side of serp.

↗️ its new test by #bing – cc – @rustybrick

↗️ Interesting.

????️ Here screen recorder for ref –

???? pic.twitter.com/6Sxg7xV8Vo

— Khushal Bherwani (@b4k_khushal) October 25, 2022
Personally, I was able to find the floating magnifying glass but upon clicking it the search box was not activated. Instead, I was redirected to the search box at the top of the page.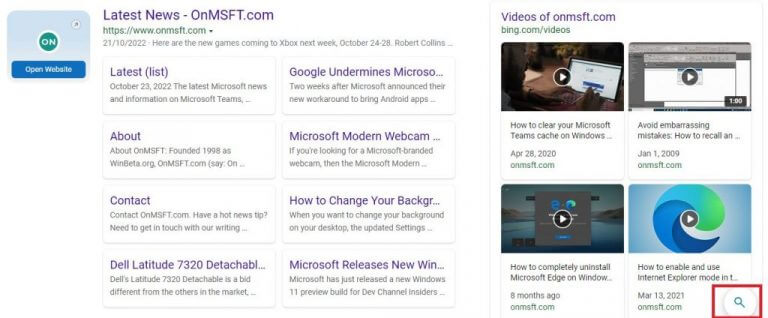 In other Bing related news, we saw Microsoft test a new feature called more on this topic from, a movable carousel of news brand tag below the search results.
Let us know in the comment section whether you were able to access the search box in Bing.