The latest Windows Insider builds tweak the Task Manager in Windows 11 to make it more modern with features like dark mode and a new hamburger menu, but Microsoft isn't done just yet. Spotted by Neowin, the company recently teased a custom color support for the Task Manager utilization area in Windows 11.
As talked about in the recent Windows Insider Webcast (at the 16:00 mark) Microsoft says it came up with this feature for a very specific reason. It is because Windows Insiders didn't exactly like the yellow mustard color of the utilization area in the Task Manager.
Apparently, it doesn't fit well with the new user interface. So, the company teased a new way for the Task Manager to support a user's favorite colors based on whatever is picked in the colors section of Windows 11's personalization page. Microsoft showcased how you can switch to pink, red, orange, blue, and even, white. It even highlighted how the colors carry over to dark mode, too.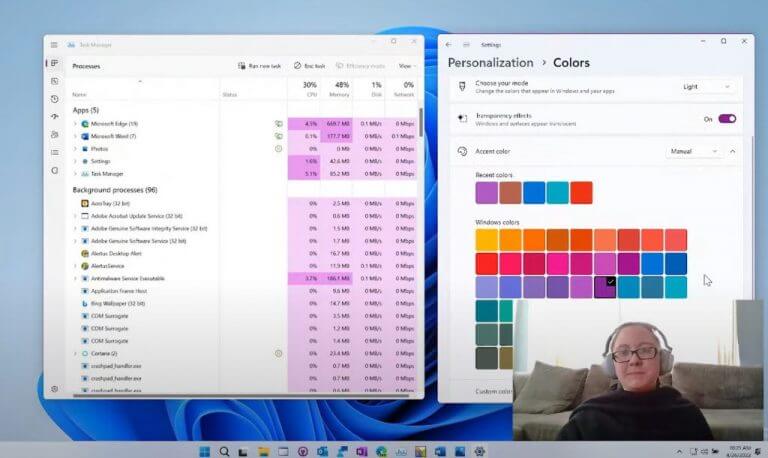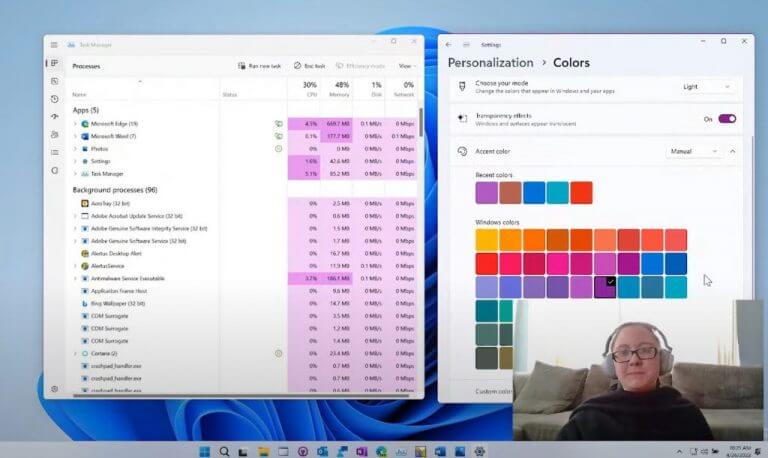 Based on comments in the live stream, reaction to the feature was pretty great, especially with Microsoft's own Jen Gentleman, who said, "YAY, Pink!" Brandon Leblanc also mentioned how the new colors add contrast between different shades.
Microsoft didn't mention when Windows Insiders can specifically expect these color options. However, per the chat and Brandon LeBlanc, these are all improvements coming to a future build. That means we don't know when we'll see it yet, but there's hope down the line. We haven't had a major build last week, so a big build with a cool feature like this is overdue.