Microsoft is working on a revamped notifications experience for the Microsoft Teams desktop and web apps, which has been rebuilt from the ground up, according to the Microsoft 365 Admin Center. The new Notification Settings page will roll out to Microsoft Teams users in "early September," followed by general availability in mid-September.
Currently, the settings page features a bunch of customization options all on a single window. It looks like Microsoft has found a way to reduce clutter and make it simple and clean by designing a new global notification settings page.
The new view will offer different customization options, including Email, Sound, Teams and channel, Chat, Meetings, People, and Others. Apparently, the additional options will be accessible through the "Edit" button. As seen in the mock-up below, Microsoft Teams users will now choose from a couple of teams and channel notification presets: "All activity" and "Mentions & replies." Alternatively, users will also be able to create a "Custom" preset completely from scratch if they want.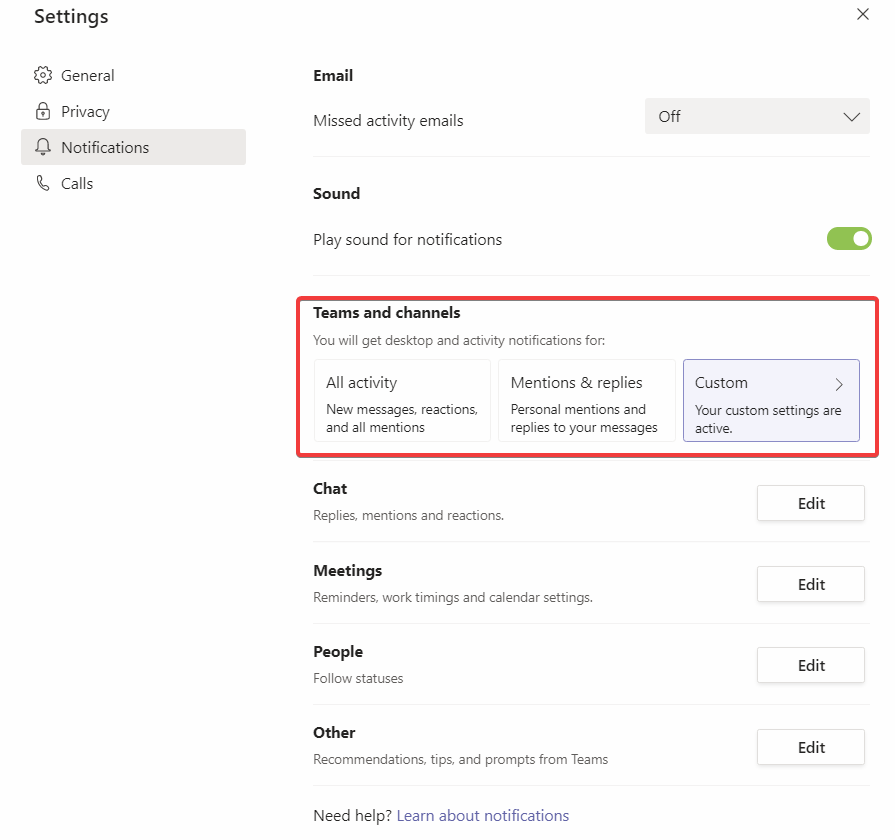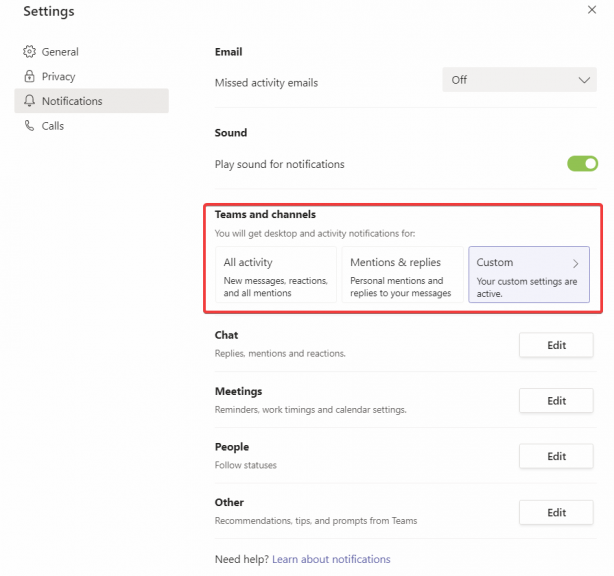 The Teams notifications settings will still be accessible by clicking on the profile picture and then heading to Settings > Notifications, though. The simplified global notification settings page is a smaller but helpful addition, and it will help you better understand how to manage your channels, teams, and notification settings to fit your specific needs.