2018 has been a pretty big year for Microsoft Teams, the company's collaborative chat apps that launched last year. Microsoft Teams achieved feature parity with Skype for Business this year, and the app also gained a free tier to compete with Slack and other freemium enterprise messaging solutions
According to a new survey of 901 organizations across North America and EMEA from SpiceWorks (via GeekWire), Microsoft's aggressive strategy with Teams seems to we working pretty well: 21% of all surveyed organisations were using Microsoft Teams as of November 2018, compared to 15% for Slack. Despite Teams closing the feature gap with Skype for Business this year, the latter is still being used by 44% of organisations, up 8% compared to two years ago.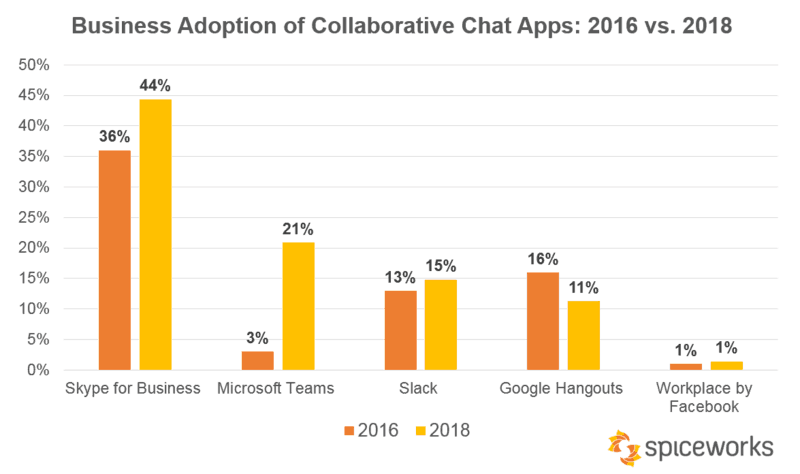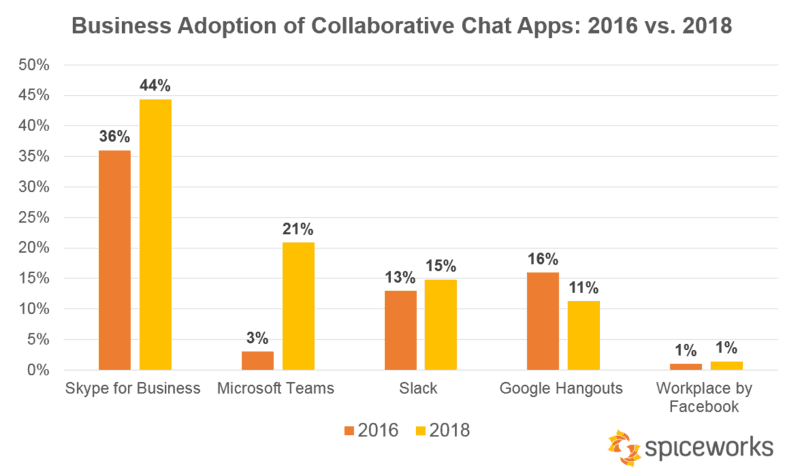 "The rise in use of Microsoft Teams is likely influenced by the fact that it's available at no additional cost to Office 365 users. And considering more than half of businesses use Office 365, it's enticing organizations to give Teams a try. And while Slack offers a free version, functionality is limited, and organizations must pay a monthly per-user fee for a fully-featured version of the app," explained Peter Tsai, Senior Technology Analyst at Spiceworks. "
According to future adoption plans for collaborative chat apps revealed in the same survey, Microsoft Teams is expected to experience the biggest growth over the next two years: 41% of organisations are expected to use the app by the end of 2020, compared to 18% for Slack. "If these adoption plans hold true, we can expect Microsoft Teams adoption rates to be twice as high as Slack's two years from now," Tsai emphasized.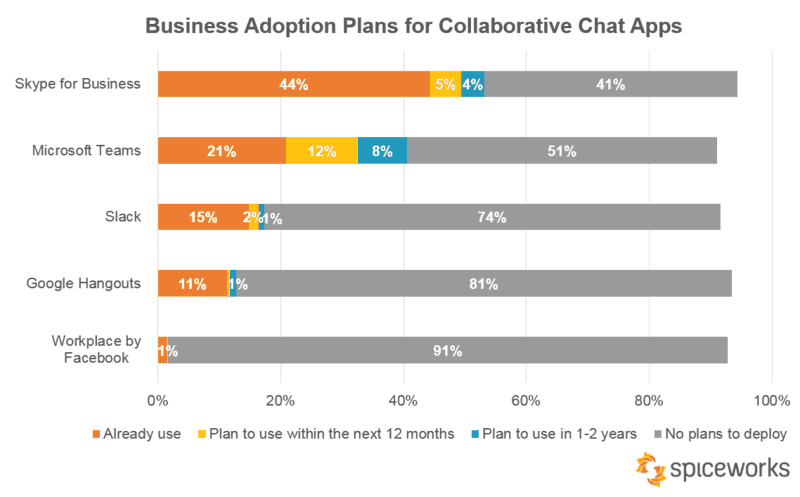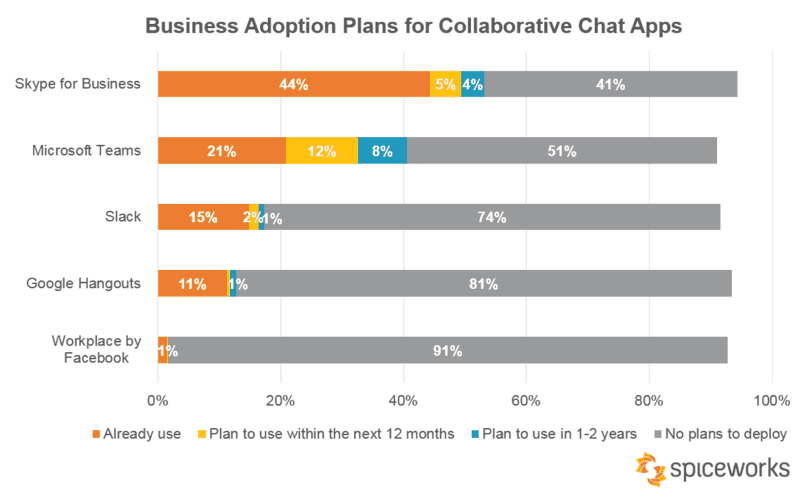 Back in September, Microsoft announced at its Ignite conference that more than 329,000 organizations were now using Teams worldwide, including 87 of the Fortune 100 companies. Microsoft Teams is actually the fastest growing business app in Microsoft's history, and it will be interesting to see how the app continues to evolve next year.