Last month, Microsoft announced that it's bringing new Live Transcription with speaker attribution capabilities to Microsoft Teams meetings later this year. This week, the company has announced in the Microsoft 365 Admin Center that the feature is timed for a rollout beginning in September, and it's expected to complete in early October.
The new Live Transcription feature will give users a new way to follow and review meeting conversations. Once the change is implemented, Teams users will be able to see two options in the meeting control bar; Recording and Transcription. Transcripts will be viewed in real-time using the desktop client, or at the end of the meeting on the web application.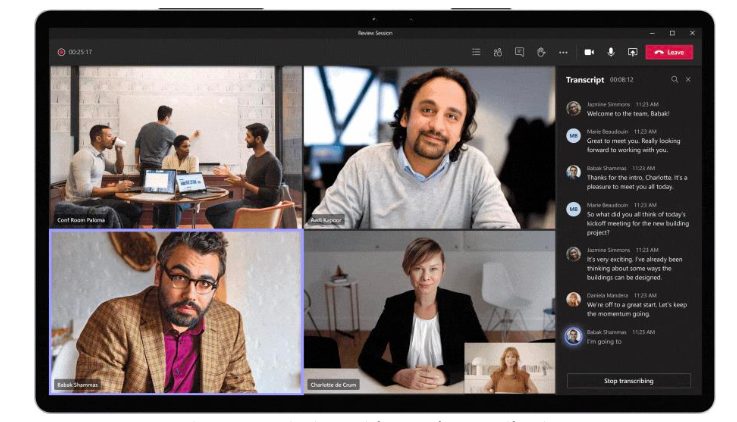 Keep in mind that Live transcription will only be supported for users who have the language in Teams set to English and when English is spoken in the meeting. Participants will be able to download the transcript file via chat as well as from the Transcript tab once the meeting has ended. However, it will be up to the meeting organizer to delete the saved transcript file if needed.
Considering that transcription is a key aspect of the collaborative office experience, Live Transcription capabilities should definitely help to improve accessibility. To prepare for this change, Microsoft is recommending Office 365 admins to make sure that the Allow transcription policy is enabled for users in their organization. To do so, feel free to check out Microsoft's support document for more details.