Microsoft posted via their Microsoft Security blog that their AI Red Team is trying to build a future of safer AI. AI red teaming means that security teams pretend to be real-world attackers to find problems and make computer systems more secure. As AI became more significant, Microsoft started the AI Red Team in 2018. This team comprises experts from different fields who act like attackers to discover where AI systems might have issues.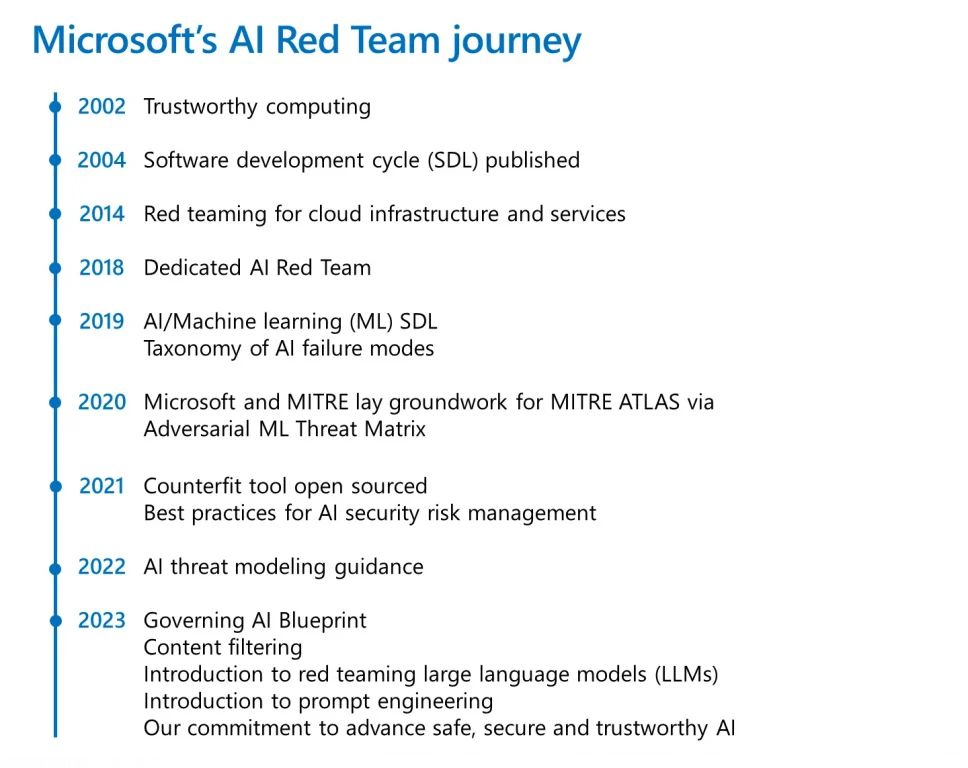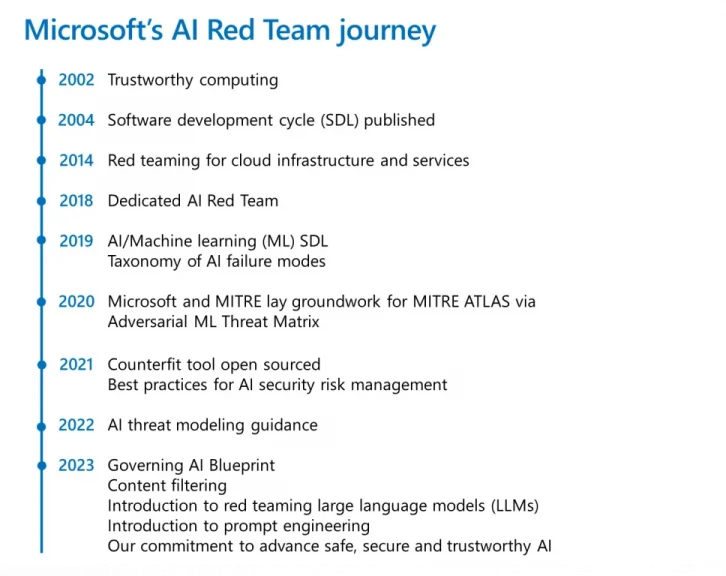 Best practices are being shared to empower security teams:
Enabling them to proactively detect AI system failures.
Formulate defense-in-depth strategies.
Adapt security measures as generative AI evolves.
Here are insights that have influenced the formation of Microsoft's AI Red Team initiative:
Extensive Exploration: AI red teaming looks at many aspects, checking security and Responsible AI issues to find potential problems.
Diverse Perspectives: AI red teaming doesn't solely focus on detecting malicious activities; it also examines how AI systems can go wrong for regular users, not just attackers.
Continuous Evolution: AI technology is always advancing, so red teaming must consistently adapt to keep up with the changing ways AI is being used.
Repetitive Testing: Testing AI systems may yield different results each time due to the creative nature of AI. Therefore, conducting multiple rounds of testing is necessary to identify all possible issues.
Holistic Protection: Effective mitigation of AI-related failures requires employing various strategies, including specialized tools, and ensuring AI behaves appropriately in different conversational scenarios.
Microsoft recently celebrated the twenty year anniversary of Trustworthy Computing, but with AI "shaping up to be the most transformational technology of the 21st century," there's still lots of work to do.