Similar to the Windows Phone and subsequent Windows 10 Mobile days, Microsoft hitched itself to AT&T as the arbiter of its flagship mobile experience with the Surface Duo.
However, it seems the timed exclusivity window AT&T previously enjoyed with the Duo is over and now Verizon customer can find a listing of Microsoft's dual-screen phone on its website with presumably a contract option.
We use the term presumably because the listing on the new surface sales page has full prices listed for both the 128GB and 256GB variants at $1,379.00 and $1,479.00. The Verizon listing is about $20 lower than the Duo can be found on AT&T's site as well as Best Buy the Microsoft Store.
Perhaps, due to the lack of 5G and time in the market, Verizon may have seen no value in up charging for its sweet MMW bands or early adopter tax.
The Verizon listing also claims the carrier has a black variant, but it may be more of a placeholder text as most smartphones offer a default black option and it seems there is some more work to be done on the page to show monthly price breakdowns as it does with other phones.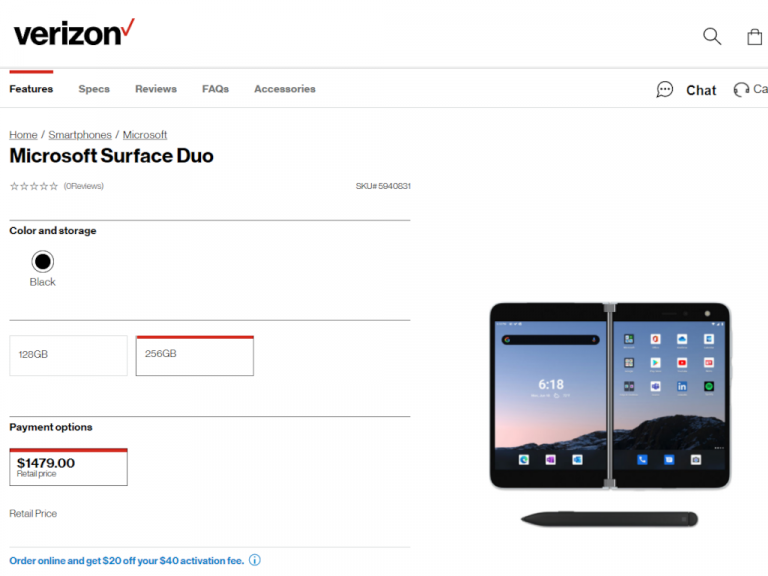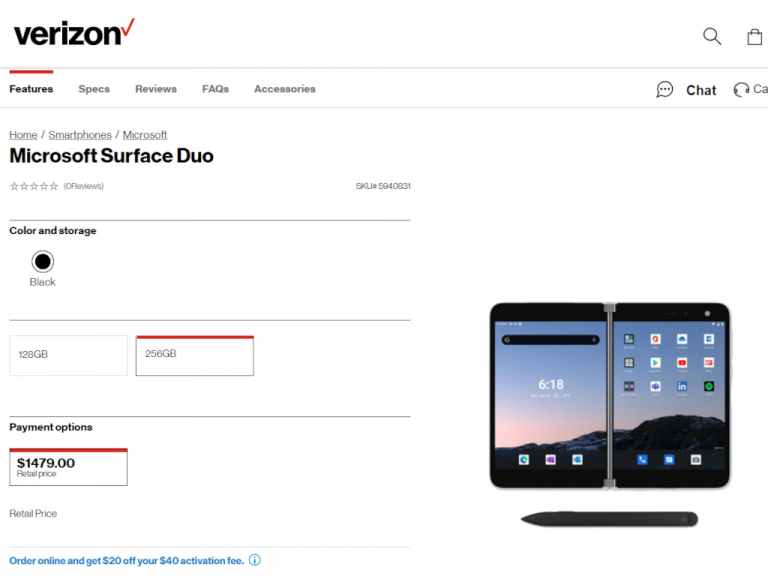 The checkout process for new Verizon users runs into an error when trying to process a purchase so the Duo's actual availability at Verizon remains a question.
For now, the Verizon Duo offer apparently is available online only. I'd suggest calling Verizon for availability beforehand.