If you're buying a new Surface in hopes of running Windows 11, Microsoft has your back. The company recently updated its store listings for Surface devices with a new banner to indicate compatibility with the next-generation operating system.
As of right now, the majority of the "modern" Surface devices from the last three years are compatible with Windows 11, per the store listings. Looking at just the "Free upgrade to Windows 11" banner at the top of the product listing, the following devices are getting Windows 11: Surface Laptop 4, Surface Book 3, Surface Laptop Go, Surface Pro 7/7+, Surface Pro X, and Surface Go 2.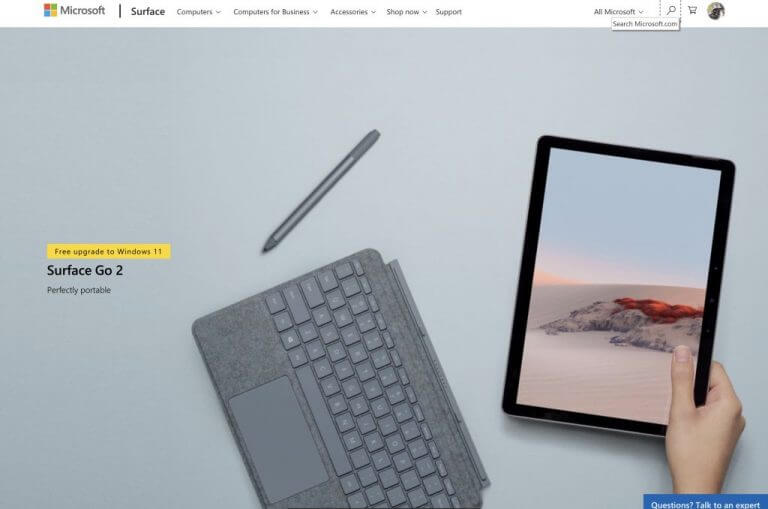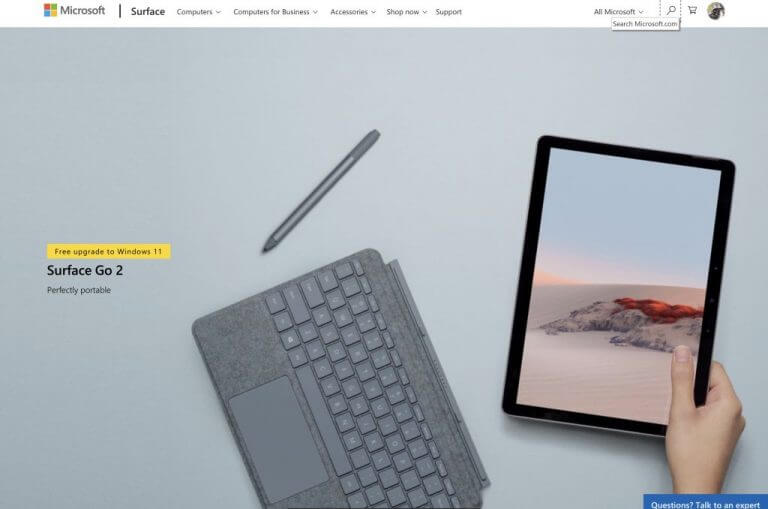 Currently, it looks as though the Surface Studio 2 is the only "modern" Surface that is still up for sale in the Microsoft Store that won't be getting Windows 11. Though not listed in the Microsoft Store, Surface Pro 6, Surface Laptop 3 and Surface Book 2 are eligible for the WIndows 11 update, too, according to PCWorld. Everything else is out of the picture and won't work with Windows 11, officially.
You probably already know why, but this limit is because Microsoft has some strict requirements for Windows 11. That includes TPM 2.0, as well as 8th generation Intel or Ryzen 2000 and newer CPUs. A lot of Surface devices aren't including in that range, but you can always try the Dev Channel of the Windows Insider program workaround to beta test Windows 11 on ineligible devices, then go back to Windows 10 once the OS ships.