A couple of weeks ago, Microsoft demoed at Ignite its new Surface Hub 2 running Windows Core OS. This new operating system will replace what is currently called "Windows 10 Team" on the first-generation Surface Hub, and it's also expected to power the HoloLens 2 as well as Microsoft's rumored "Surface Phone." From what we've learned, Windows Core OS will be a modular version of Windows that has been created for new form factors, and it will get rid of all the legacy stuff that is unecessary on non-PC devices.
imagine if your tablet display just rotated like the Surface Hub 2. This is Windows Core OS in action pic.twitter.com/d4ZDwIg0Gf

— Tom Warren (@tomwarren) September 24, 2018
We still don't know many details about Windows Core OS except from what we've seen from that this Surface Hub 2 demo. However, Italian blog Aggiornamenti Lumia reported yesterday that the Microsoft Store is getting ready to accept apps targeting the new OS (via Neowin). According to the report, the first applications exclusively compiled for Windows Core OS already exist: The file in the screenshot below mentions an app named "DogfoodAppWCore1" which targets "Windows.Core."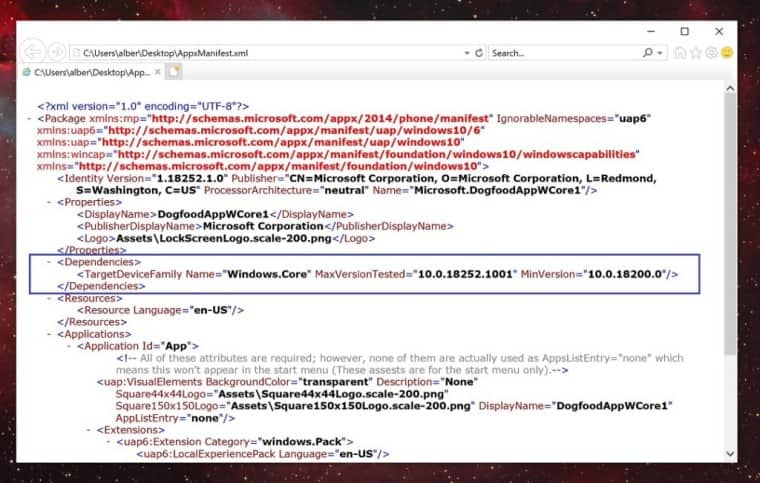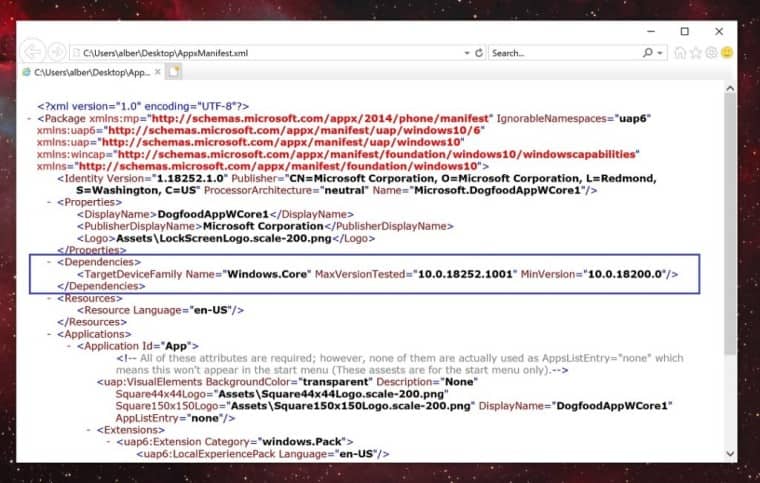 The Italian blog also claims that Microsoft has already updated its Windows Dev Center to allow select developers to distribute Windows Core OS apps through the Microsoft Store. The Redmond giant has yet to discuss the new OS in details, and explain what this new platform means for existing UWP apps and legacy desktop apps. We'll likely hear more next year as Microsoft gets ready to release its Surface Hub 2 (and maybe HoloLens 2) in the market.