Guggenheim, a global investment and advisory firm, has upgraded its rating on Microsoft Corp from "sell" (not a good buy) to "neutral" (okay to buy). This decision was influenced by the belief that Microsoft will benefit from generative artificial intelligence (GenAI) in the future.
Guggenheim had maintained a "sell" rating on Microsoft's stock since January, partly due to concerns about the performance of Microsoft's Windows product and challenges in the Azure cloud-computing business.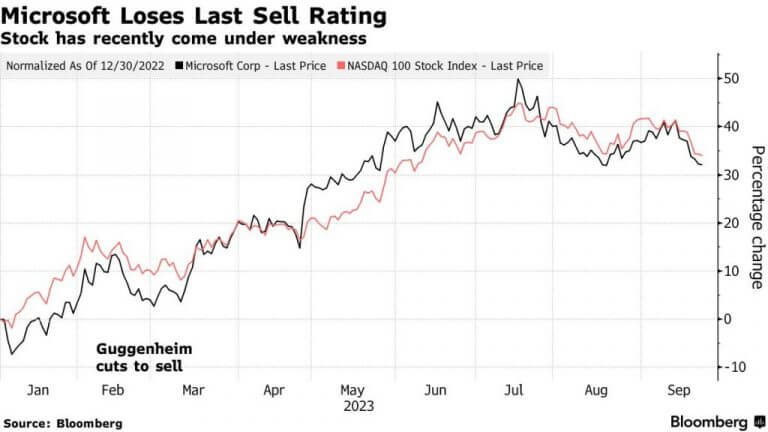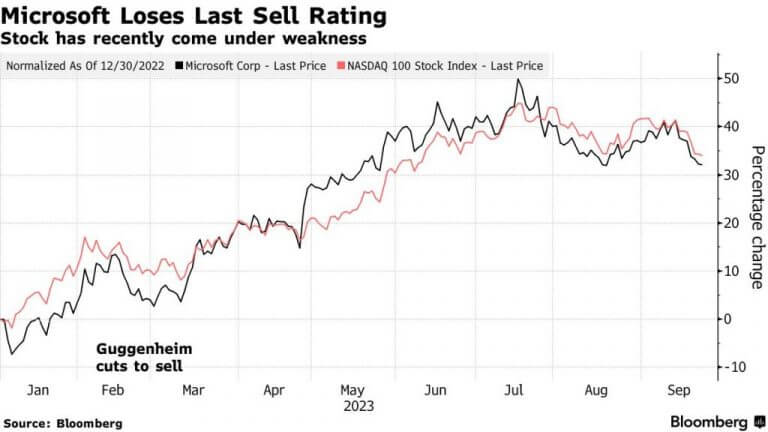 Even though they've changed their rating, Microsoft's stock didn't do very well on the announcement day, and it had been going down for a while. However, Microsoft's stock increased by about 32% over the year.
Approximately 90% of analysts tracked by Bloomberg have "buy" ratings on the stock, with the remaining analysts issuing "hold" ratings. This is a positive sign for the stock, as it suggests that analysts are starting to see the potential of this new technology to drive growth for Microsoft.
Overall, we think that Microsoft is a well-positioned company with a strong track record of innovation. The company is also investing heavily in new technologies, such as AI, recently announced Copilot, which could drive significant growth in the future, but only time will tell.