If Microsoft To-Do doesn't ship with Windows 10 yet, the task manager app is becoming integrated with more and more Microsoft services these days. We've recently seen To-Do show up in Outlook.com, the Windows 10 Mail app and Skype, and it appears that Microsoft now plans to make To-Do become a new Cortana skill.
As you may know, Cortana still uses its own system for reminders and To-do lists, though the digital assistant already connects with Wunderlist, a versatile task manager app that Microsoft acquired years ago. However, Windows Central reported yesterday that Microsoft is currently inviting select Windows Insiders to try a new To-Do integration in Cortana. According to the invitation, the purpose of this new integration is to "save time, stay organized and keep all your reminders and list all in one place."
According to the report, Microsoft plans to go public with the integration in December, As you can see in the screenshots below, you'll be able to ask Cortana what are the tasks lefts in specific To-Do lists, create new tasks and see completed items right from Cortana, and tasks suggestions will also be available within the digital assistant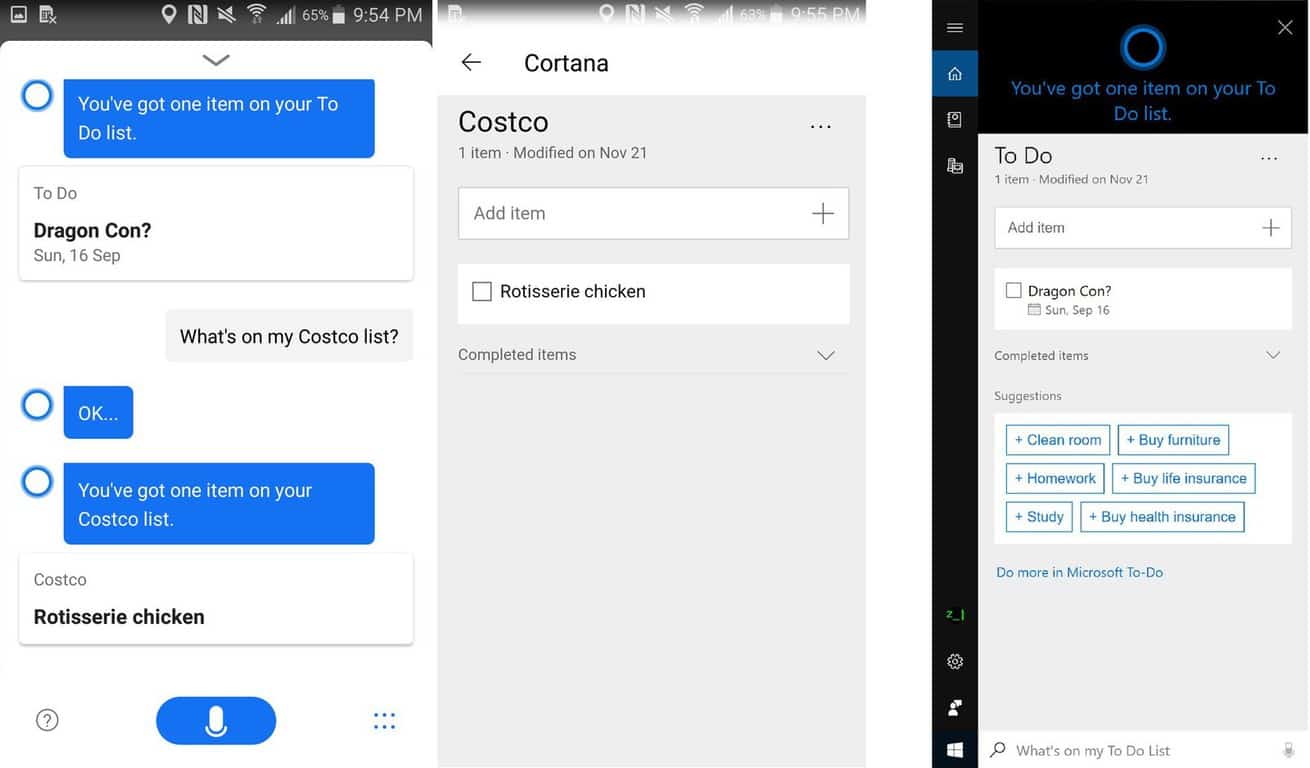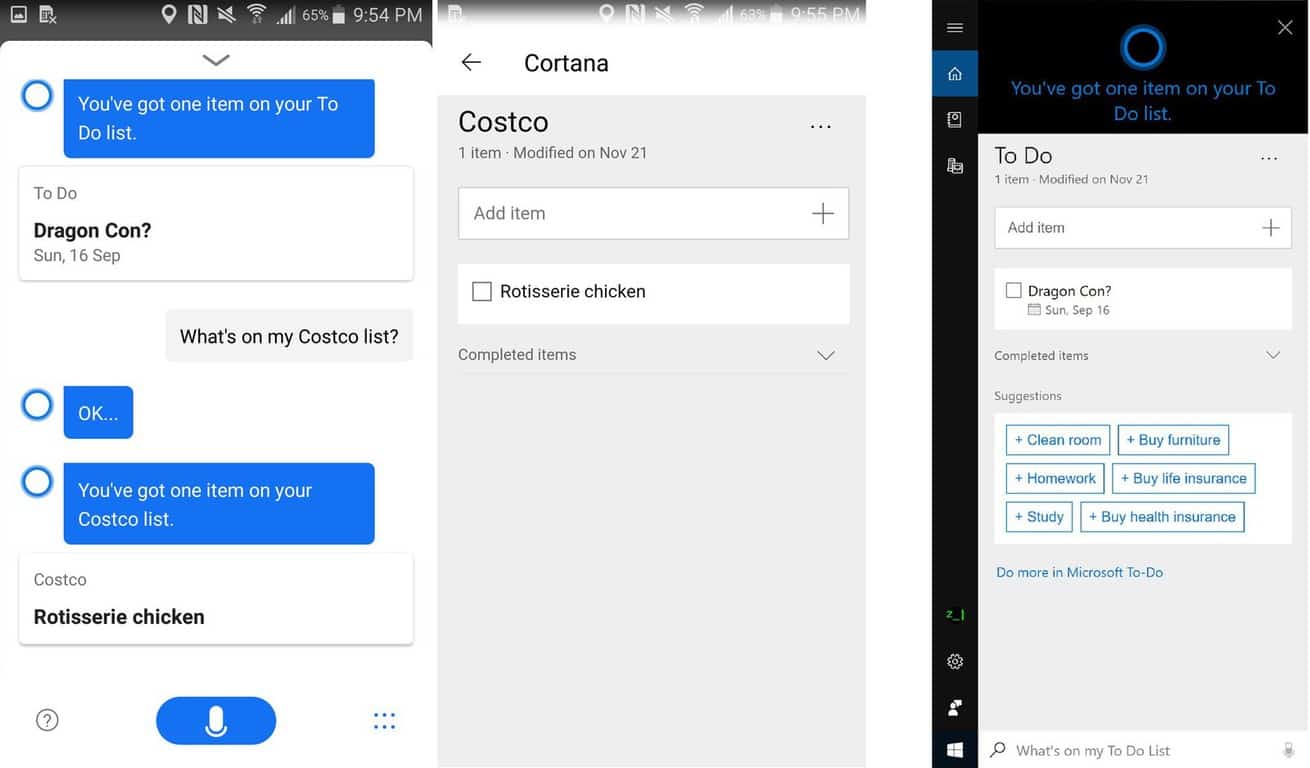 If Microsoft want Cortana to stay relevant, it makes sense to de-emphasize its native Reminders and To-Do capabilities in favor of a Microsoft To-Do integration. This should also simplify things for people living in the Microsoft ecosystem, as it's already hard enough to remember all the different ways you can create to-do lists and reminders across all of Microsoft's apps like Outlook, Cortana, OneNote, Sticky Notes, and Microsoft To-Do.
It's not clear how Microsoft is selecting testers for this new integration, but the company recently invited Microsoft To-Do enthusiasts to fill a form to get early access to new features. Let us know in the comments if you're looking forward to see Microsoft To-Do join Wunderlist as a new Cortana skill.