Microsoft is not done tweaking the Xbox One dashboard, and the company just announced that it will once again test some new Home experiences with Xbox Insiders. Starting today, the company is kicking off what it calls "ABC" experiments with Insiders on the Alpha Skip-Ahead and Alpha rings, and two groups of Insiders will see two different Home experiences.
One group will see a similar Xbox One dashboard to the one that Microsoft started testing in July, with four new content blocks for Game Pass, Mixer, the Microsoft Store, and the Activity Feed replacing the previous tabbed interface. You can see how this new design looks below: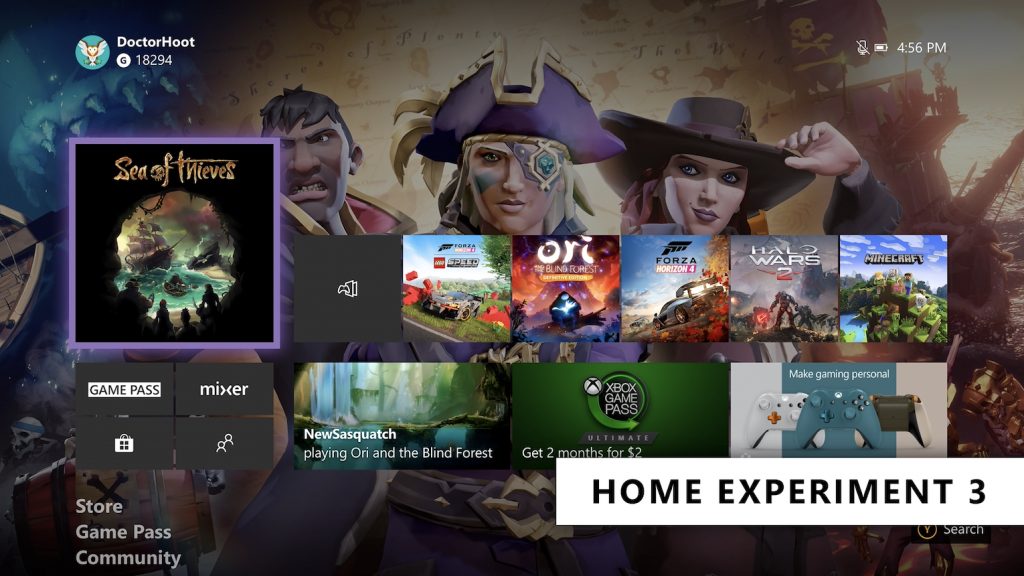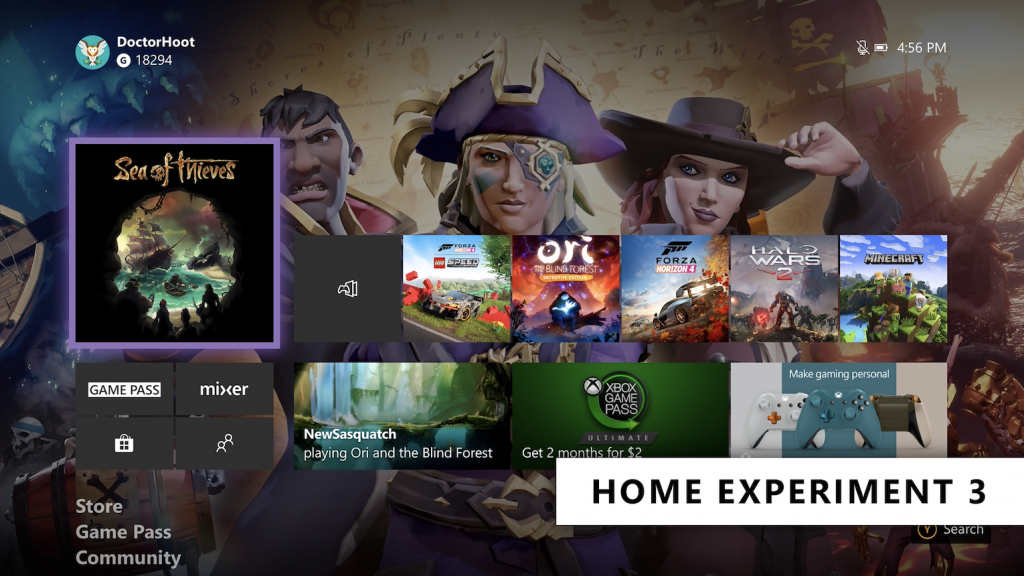 A second group will see a different version of the Xbox One dashboard with no tabs, but a single button for My Games and Apps in place of the four content blocks available on the other Home Experiment: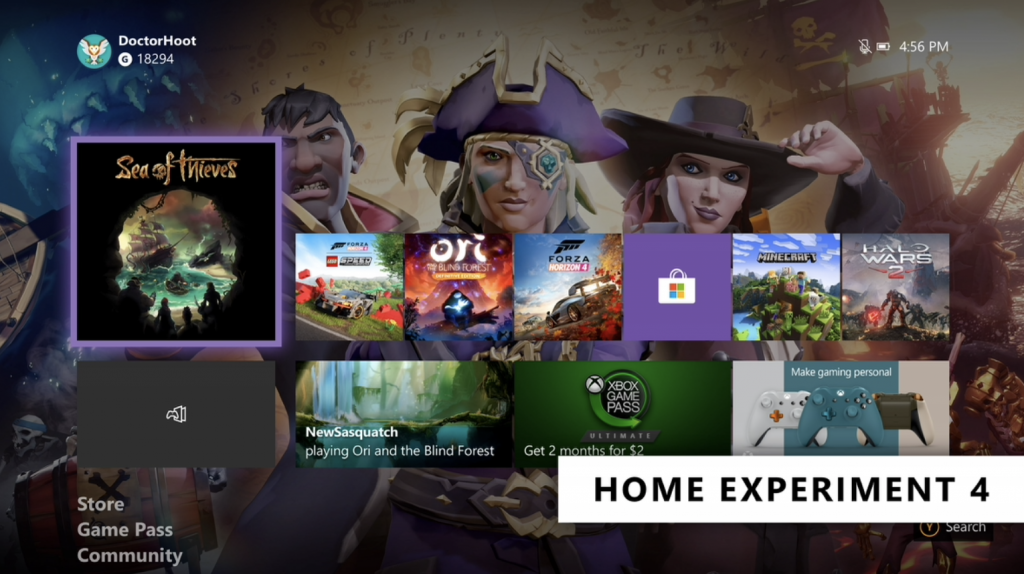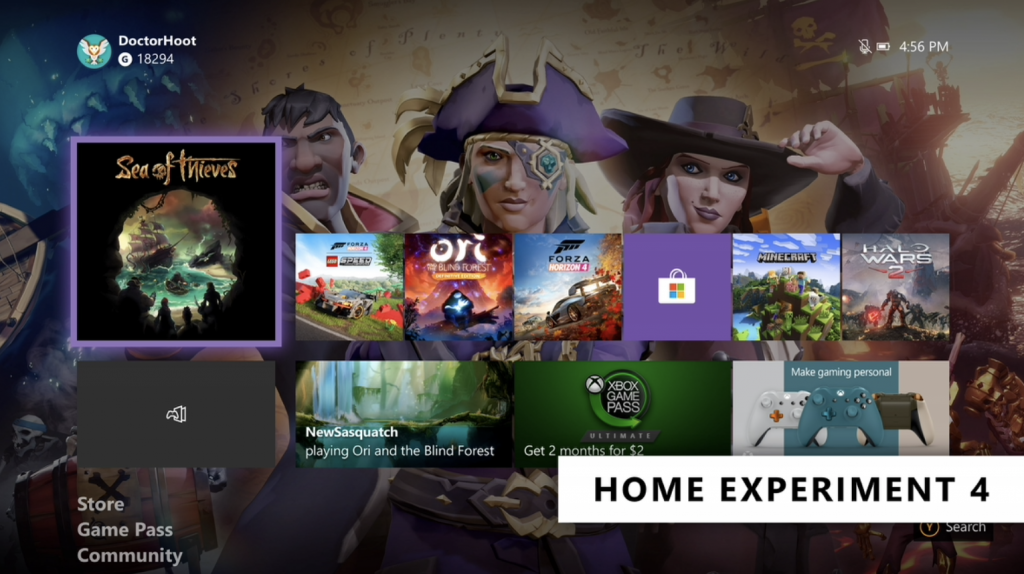 A third "control group" of Insiders will keep seeing the same Xbox One dashboard that non-Insiders are seeing. The removal of tabs apparently increases memory and performance on the dashboard, but the Xbox Insider team will use this control group to make sure it's actually the case.
"Each step we take with the Xbox One Home dashboard allows us to adjust the placement and user-friendliness of buttons and tiles, increase visibility of console features, optimize dashboard and menu commands, and transform Home into the hub for all things Xbox," the Xbox team explained today.
We still don't know when Microsoft plans to ship this redesigned Xbox One dashboard to all users, but this will hopefully be the last redesign before the company launches its next-gen "Project Scarlett" Xbox console in holiday 2020.