Since the ascension of Satya Nadella, Microsoft's advertising budget has seemed to have shrunk compared to the good ol' Ballmer days. Instead, the company has become a bit more focus on adhering to its more profitable endeavors in commercial software rather than chasing the latest hardware trends.
However, it does seem that Microsoft does want its Surface line of hardware to strike a chord with consumers.
With that, we just got a peek at how much Microsoft spent trying to put its Surface hardware in front of the eyeballs of prime time viewers.
In a report by ADWEEK, we find out that Microsoft reached into its coffers to shell out $10.4 million nationally for broadcast placement last week.
After devoting the entirety of its $9.9 million national broadcast placement budget the week prior, Microsoft spent $4.8 million of the over $10.4 million it spent on national broadcast placement overall on new creative last week. Of that, Microsoft devoted $606,000 to placement during America's Got Talent, more than any other programming.
This information comes from Kantar Media as it reports advertisers spent upwards of $135 million on national broadcast placements for new ads last week.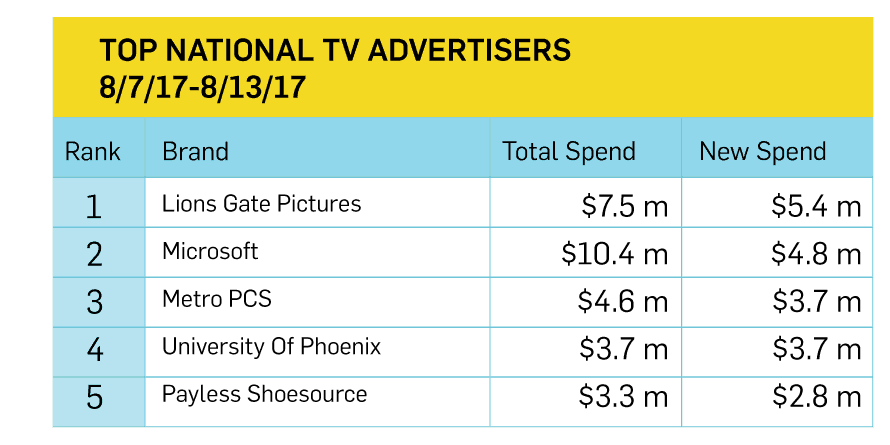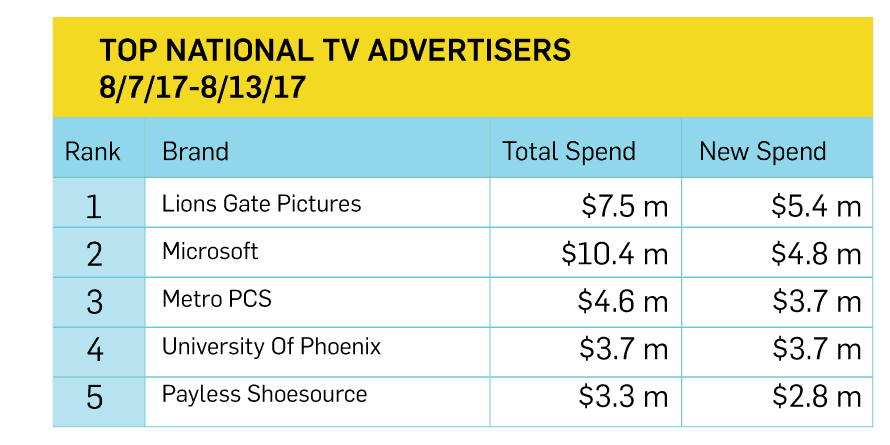 With over $135 million spent on new national ad campaigns last week, Microsoft tallied up to become the second largest spender behind Lions Gate Pictures which was busy promoting its latest movies, The Hitman's Bodyguard and The Glass Castle.
While Microsoft's main audience tends to lean toward governments and corporations, the company still finds space in its budget to advertise its more consumer friendly items to the average joe. Even in spite of the company's  sometimes ham-fisted and tone deaf marketing approaches,  Microsoft continues to reach into its pockets to shell out money to be in front of a potential audience and now we have a peek at how much they care.