Along with a new Dev channel build today, Microsoft is rolling out a small change for Windows 10 that most people should notice. Indeed, the company announced some improvements for the recent searches experience in the Windows Search Box, detailing it should make them easier to get back to.
Rolling out in a server-side update for Windows 10 version 1903 (the May 2019 Update) and higher, there are is just one thing to note. According to Microsoft, you can now remove individual items in the recent search list in Windows Search by clicking the "x" that shows when you hover your mouse over the items. You also will notice that the recent list still shows the last four items that you've searched for and opened from Windows Search Box.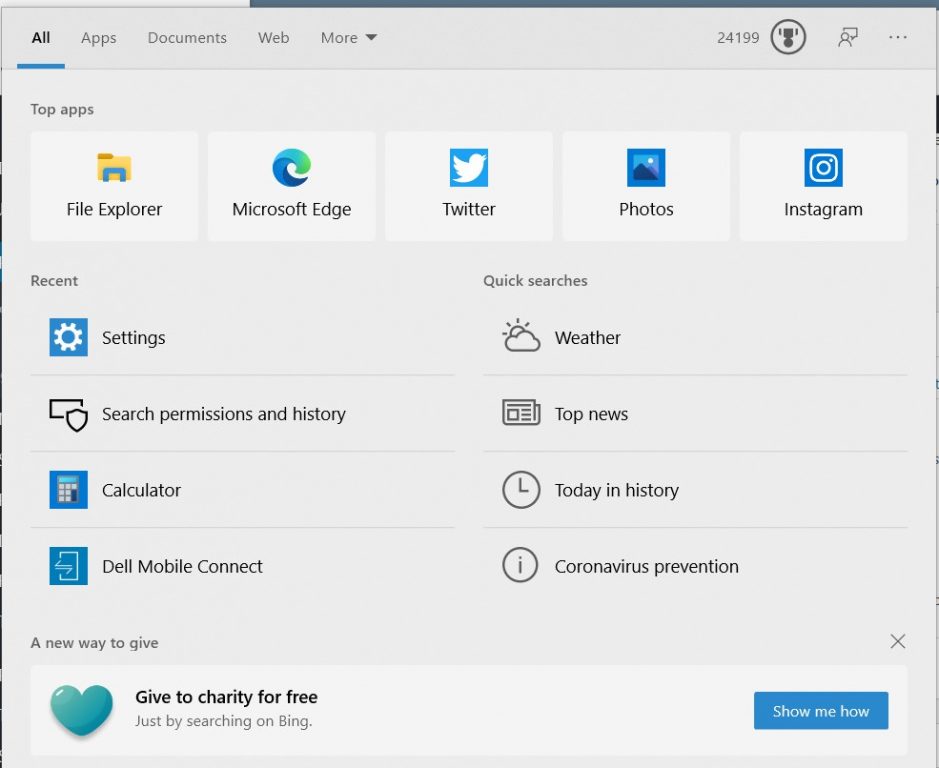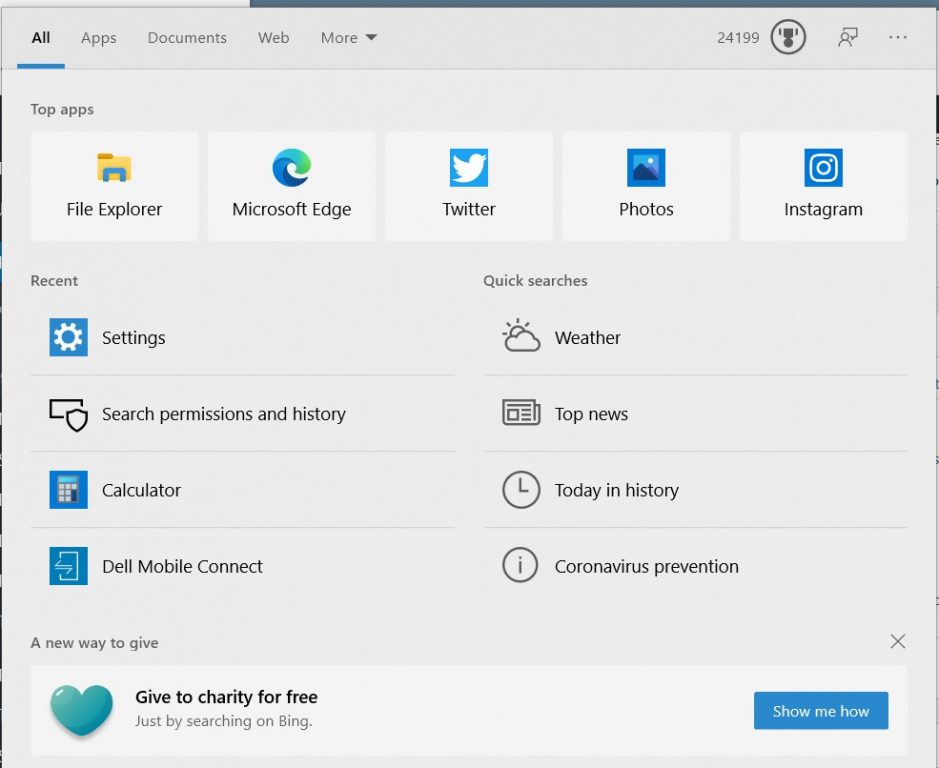 You'll be able to turn this feature off if you don't like it. Simply click Search history on this device under Settings, Search, and Permissions and History. Please be aware, though that if you've not used Windows Search Box before and have 0 recent items, the recent list will be hidden.